I've got a confession to make – I love making things with super chunky yarn. It's so lovely and squishy and warm and it's just so good.
Do you feel the same way?
If you do then I've got just the thing for you – a free chunky crochet pattern. It's for a stylish chunky floor rug that's easy to make and will keep you toes toasty and warm.
This free crochet pattern is a basic version of one of my designs that was published in Country Style magazine in 2014. The lovely people from Homelife have recently put it up on their website.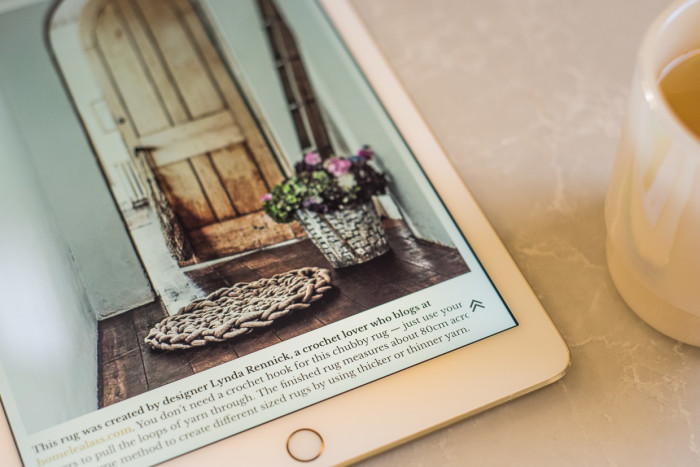 Isn't it gorgeous?
The best bit about this pattern (apart from the fact that it's made using super chunky yarn) is that it's crocheted with your hands. Yep, there's not a hook in sight. This makes it quick and easy to whip up so your toes will be snuggling into this beauty soon after you start making it.
The yarn I designed this gorgeous chunky rug with is Megalo Wool's 10mm hard crafting yarn – I love this yarn but it's not so easy to find at present. Instead I've been using Homelea Hug – it's very similar, and the added bonus is that the merino wool it's made from is fully grown and processed here in Australia. You'll need 2kg of it and you can find it online here.
As per normal, if you have any questions ask away in the comments below – I'd love to be able to help you out.
With love, Lynda.