I did it. I've knitted my first jumper.
Back in April I decided that I wanted to knit a jumper, even though I'd never done it before.
I didn't know whether I could do it, but I did. And it feels good to have done something that felt impossible.
Wearing my jumper feels sumptuous. It's warm, soft and snuggly. Perfect for a cold Glen Innes winter.
I know you've been waiting to see me wearing it, so here it is!

Isn't Minna a good photo buddy??? (I've been pretty much living in my fleece lined jeggings this winter because they're so warm, thick and comfy!)

The Pattern
I used Joji Locatelli's Worsted Boxy pattern because I feel in love with the design. It's big and roomy and comfy and stylish.
I enjoyed using this pattern, especially the option of knitting the body in the round. I much prefer going around and around mindlessly than going backwards and forwards and having to sew up seams. As a knitting-pattern-newbie I asked Ms Google to help me with the knitting techniques I had never heard of before.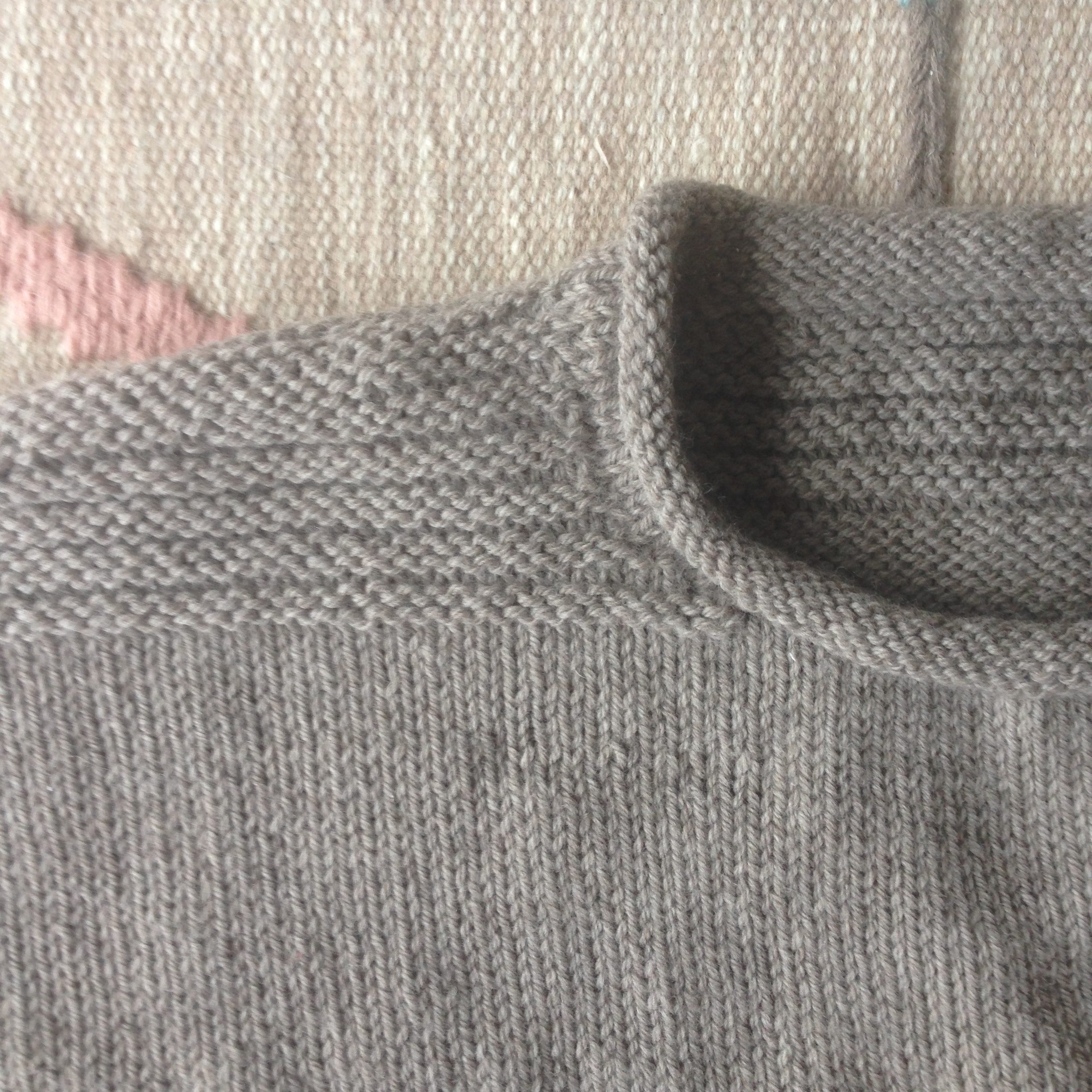 The Yarn
While I was knitting I fell deeply in love with the Silver Lining yarn that I was using. It feels soft and lofty and lovely, and the colour is amazing. It's an 8ply/DK yarn and I choose the Clifton Stone colourway.
It's made in New Zealand by Design Spun from undyed, ultra fine Merino which is sourced from small isolated flocks in New Zealand. A very special yarn.
I have noticed that my jumper is pilling quite a bit, but I don't mind because it feels so good.
The Knitting Needles
This was the first time I'd used my Symphonie interchangeable needles and I love them! Not only do they look pretty, they feel amazing to use too. The stitches move effortlessly on them. I love the flexibility that the interchangeables have and I'll be adding more needles and cables to my set.
Next Time
Will I made another Worsted Boxy? Probably. I might even try it's 4ply sister, Boxy. Next time I'll make the body and sleeves a bit longer.
In the meantime, I've picked out Joji's Mimic for my next jumper. I'm thinking of making it in Biggan Design, but I'm not sure when or in what colour. I'm sure inspiration will strike when the time is right.
I'll love to hear what you're making at present, why don't you tell me in the comments below?
With love, Lynda.