I love crocheting because it makes me feel good. When I hold the yarn and sink into the soothing, repetitive motion of the stitches I'm transported to my happy place.
It's so good. So very good.
A soothing yarn
A while back I discovered a thick and luscious yarn that soothed me. It's a single ply yarn made from wool and alpaca and it feels amazing. The yarn is called Texas and it was last month's yarn in my Soulful Yarn School.
The thing I love the most about Texas is it's chunky softness. It's perfect for anything that's warm and snuggly and doesn't get much rubbing or wear. I've got a big, thick scarf that I made using it and I also used it the design for last month's soulful yarn block.
A soothing crochet pattern
I tapped into the soft yarn texture and the soothing properties of Texas when I designed my Pansy Granny Square for last month's Soulful Yarn School. The design is incredibly repetitive and easy to make so you can soothe your soul and let your mind wander to your sweet dreams.
After all, pansies are all about sweet dreams. When they pop their pretty little faces out at the end of winter it feels like they are whispering to me that there are better times ahead. That it is time to embrace my unknown possibilities and dream my sweet dreams.
This is the essence of my Pansy Granny Square. I love making them and lots of them would make a wonderful crocheted blanket.
.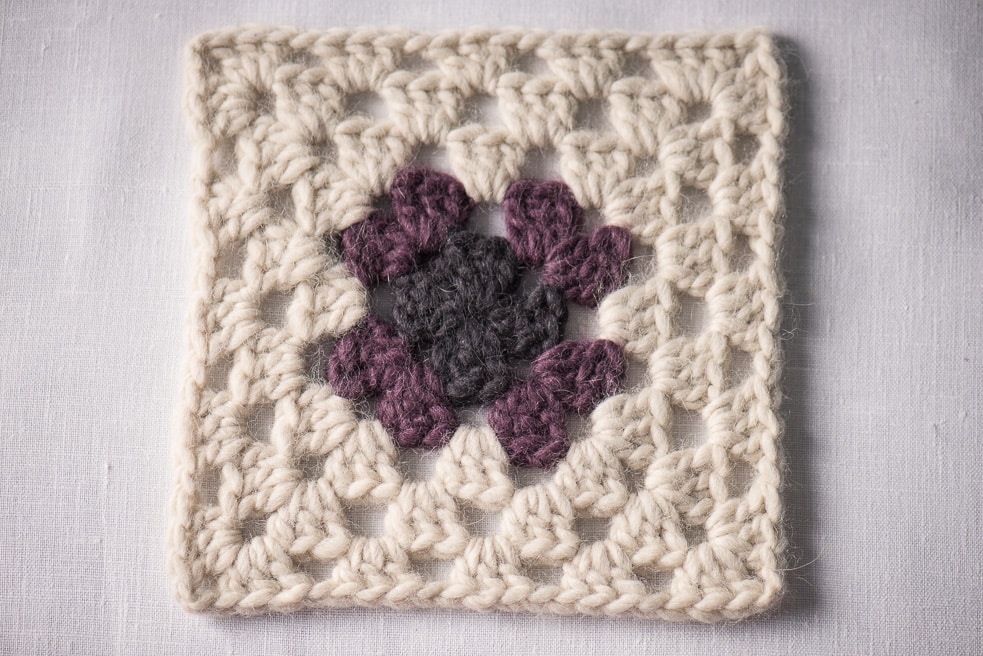 For your crocheting pleasure
Texas and my Pansy Granny Square Crochet Pattern are now available in my etsy store. You can buy Texas here and my Pansy Granny Square pattern here.
With love, Lynda.