Isn't it an amazing time of year? There are so many beautiful Christmas decorations, yummy foods and I'm loving watching Christmas movies on Netflix!
I've you've still got a couple of Christmas gifts to cross off your list, I've got a couple of suggestions for you that will be loved by the person you're giving them too.
AfterPay is available for your purchases and I'm getting into the festive spirit with free express shipping on orders over $50 at present!
For the "I'm not sure what to get them" person . . .
My Chunky Crochet Hearts are always a good option – it's a gorgeous, handmade gift that will always be appreciated by everyone – grandparents, girlfriends, in-laws and neighbours. They look so pretty hung on door knobs!
They're $25 each and are in stock in 12 different colours – natural, steele blue (pictured below) and donkey are always favourites.
Buy some Chunky Crochet Hearts online here or make them yourself with the free pattern here.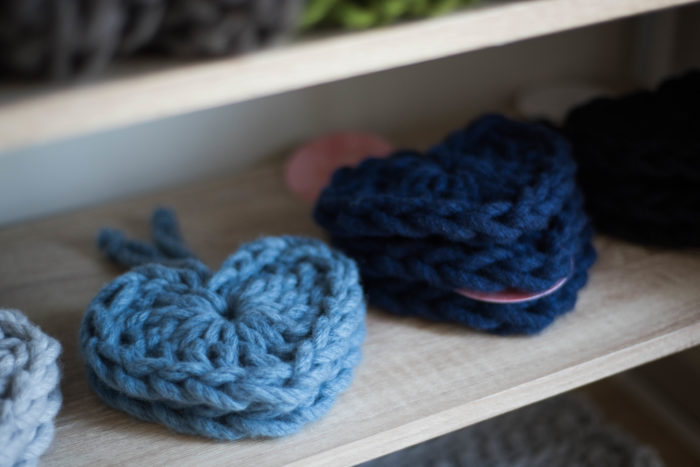 For a crafty lady . . .
Everyone that loves making things loves a Chunky Starter Kit – the oversized yarn and big hook are a talking point. The kit contains everything to get started – yarn, hook and patterns, and it will be a huge hit on Christmas Day!
A 1 skein kit costs $79 and can be purchased online here.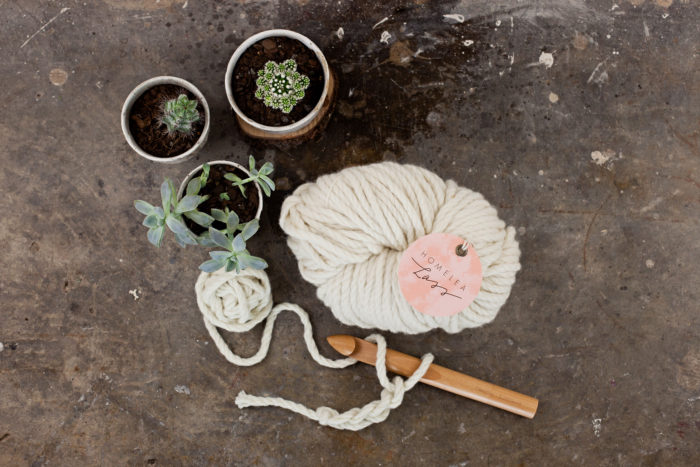 For a stylish woman with a gorgeous home . . .
A chunky Bliss Blanket is a thoughtful and beautiful gift that will be cherished for many, many years.
I currently have 4 in stock – Natural, Olive, Grey and Mustard in the Little Snuggles size which is perfect for curling up on the couch with a cup of tea or glass of wine.
These gorgeous, handmade chunky blankets are $698 each and can be purchased online here. If you're not sure what colour to choose then purchase a Homelea Lass Gift Voucher for $698 here.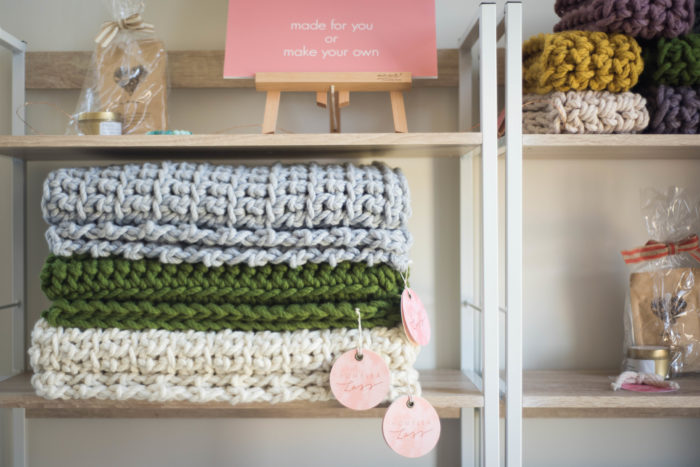 Free Express Shipping and AfterPay is Available!
I'm getting into the festive spirit with free express shipping with all Australian orders over $50 that are placed before 9am on Friday 22nd December – your order will be packaged up and dropped off at the post office as soon as possible! To take advantage of this select "free express shipping" at checkout.
And, as per normal, I offer AfterPay as a payment method (along with credit card and PayPal). With AfterPay you can spread your purchase out over 4 payments – it's a great option for last minute gifts.
Do your last minute Christmas shopping here.
Well lovely, I hope you have an absolutely beautiful Christmas and I look forward to sharing lots of creative happiness with you in 2018.
With love, Lynda.