It's so wonderful that there's a day devoted to crochet! It's going to be an amazing day!
Each year I like to do something special for International Crochet Day. I've got some wonderful things to share with you, including a brand new design. So let's get started . . .
Spring Cowl

Inspired by growth and renewal, the Spring Cowl is perfect for pulling on as the days warm up in Spring, or as they're getting cooler in Autumn.
The texture reminds me of leaves and vines growing and moving. Wearing your Spring Cowl feels light, warm and snuggly – perfect for when the air is crisp, and the sun is warm.
This gorgeous design is now available as a crochet pattern, DIY kit and as "made for you" and to celebrate the launch on International Crochet Day they're all 10% off – today only!
Free crochet pattern – find it here
DIY kit – normally $37, today $33 – find it here
Made for you – normally $49, today $44 – find it here
Save over 10% off Crochet and Tunisian Hooks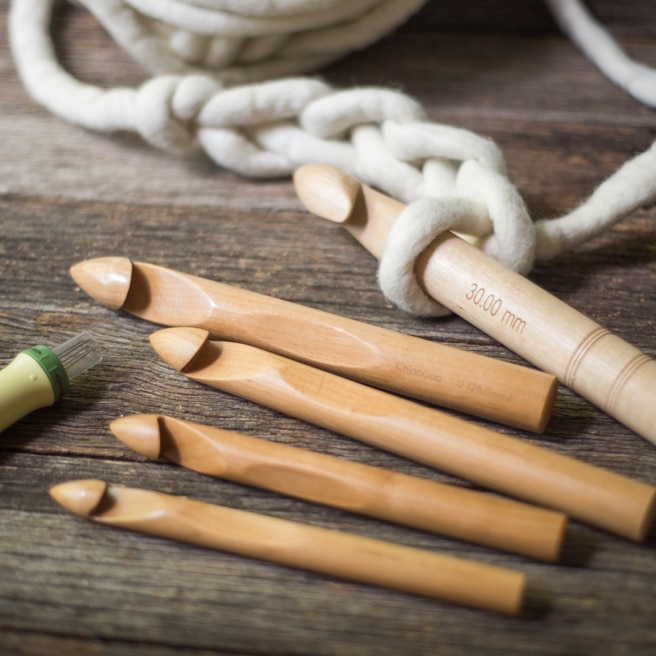 I thought it would be wonderful to celebrate International Crochet Day with more than 10% off all my crochet and tunisian hooks! It's for today only!
I hope you have an absolutely wonderful International Crochet Day!
With love, Lynda.