For me, Australia Day is a day for simply celebrating the bountiful country that we live in, and all that it offers us in the way of produce, weather, and the wonderful landscape. One thing about Homelea Lass that I have always been so very proud of, is the fact that every element of the business is Australian made and owned. The sheep, the farmers, the shearer, the spinner, the processing, everything. You can't get more Aussie than Homelea Lass! It's for this reason that I absolutely love putting together an annual Australia Day bundle in celebration of this.
This year, my Australia Day Special is a Kickstart Your Creativity Bundle which includes some fantastic items.
This will be available as of January 26th and will be available for the long weekend only – there are just five bundles so be quick to ensure you don't miss out! If you're ready to really sink your teeth into a new project or hobby this year, then the time is now! These bundles are supported by guidance from ME! This is super rare for me to offer this outside of blanket school so it truly is a great time to start working on your 2019 project of calm creativity.
About Homelea Lass yarn:
Homelea Lass yarn is 100% Australian Made and Owned
Its texture is soft and squishy, ideal for creating soft blankets and wearable items like my cowls and scarfs
The yarn is of the highest quality and is handled with love and care from farm to your doorstep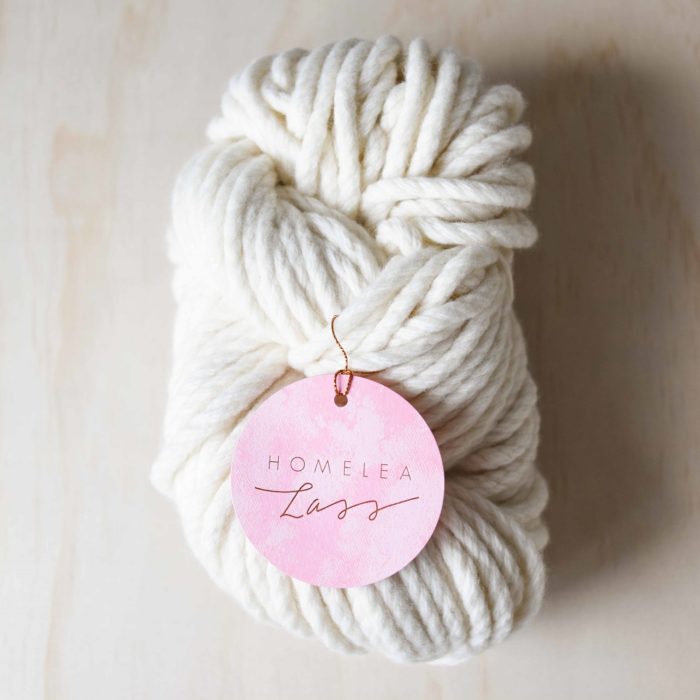 Homelea Lass products are designed to bring warmth to the heart and soul. If you do anything for yourself this year, I suggest putting on some music, lighting a candle and getting out your chunky crochet hook for some creative healing. This is a chance to disconnect from technology, keep your hands off your phone, and to create something that you made yourself (with my help if you need me!). You will love showing off your creations!
Be sure to take advantage of my long weekend sale and immerse yourself into the possibilities that the Kickstart Your Creativity Bundle can bring to your year.
With love, Lynda.