Find the latest crafty supplies all in one place!
Who said that life with isolation has to be boring? The team behind Craft Alive have put together the ultimate online craft fair, with so much crafty goodness from all around Australia. You'll find videos from each stall, special offers and the stallholders will be available to answer your questions.
It's on from 9:30am on Saturday 4th April through to 4pm on Tuesday  7th April here.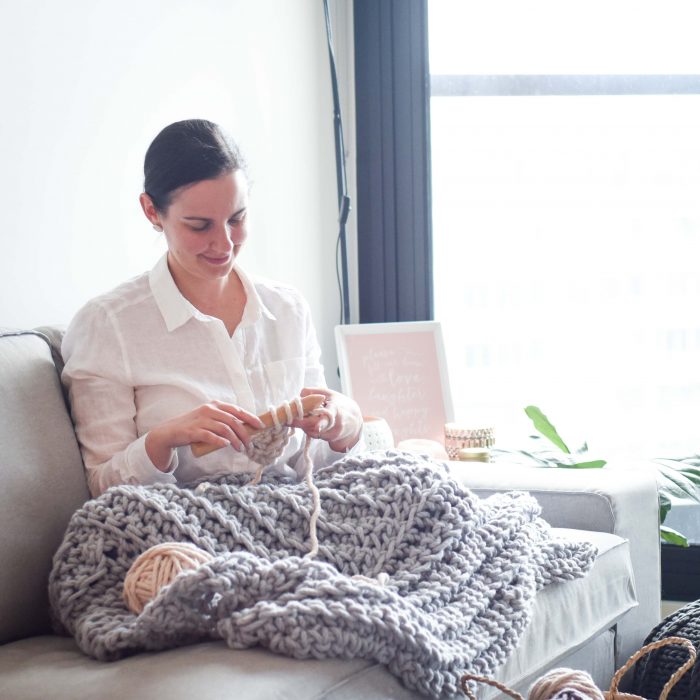 Make yourself a cuppa, get comfy on the lounge and browse the virtual aisles as many times as you like.
Just like a real craft show, I'm available online to answer any questions that you have – simply use the chat box at the bottom right of the Homelea Lass website, or pop me an email here.
Get 15% off!
We love a craft show special, and you'll receive 15% off your entire Homelea Lass order and receive free worldwide shipping with the code CRAFTSHOW.
We've also opened up preorders on our sold-out Chunky Scarf Crochet Kit, Warm Heart Blanket Crochet Kit and Chunky Crochet Starter Bundle until the end of Tuesday.
This order came through this week and it's the perfect box of crafty goodness. Whether it's to treat yourself or to send to a friend you're thinking of, it's sure to delight!
Here's what's in the box:
So much creative happiness for the weeks of isolation ahead. Save over $26 with the CRAFTSHOW code and receive free shipping!
I hope you enjoy browsing and find some crafty treasures – make sure to tag them with #greataustraliancraftshow on Facebook and Instagram!
With love, Lynda.