We're so excited to be opening up our studio (virtually) as part of the Vogue Knitting Live Virtual Marketplace! COVID-19 has brought massive changes to our lives, and one of the blessings is that we're able to be part of this inspiring event from our studio in Australia.
Vogue Knitting Live is a series of huge knitting / crochet / yarn events that happen throughout the year in the United States. It brings creative people together to improve their skills, connect with amazing people and discover new yarns, patterns and accessories.
Virtual Vogue Knitting Live runs until Monday 18th May 2020.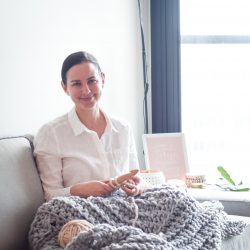 Open studio
We'll be attending a few classes, but the most exciting part is that you're able to find us in the Marketplace and step inside our studio, virtually. I'll be introducing you to our chunky yarns and contemporary crochet kits, answering your crochet questions and if there's time, I'll show you how to crochet one of our hearts.
The times for our open studios are:
United States Eastern Time Thursday 14th May 6pm to 7pm / Australian Eastern Standard Time Friday 15th May 8am to 9am
United States Eastern Time Sunday 17th May 6pm to 7pm / Australian Eastern Standard Time Monday 18th May 8am to 9am
You're able to access our open studios from the Virtual Marketplace. Access is included with any class or lecture, or Marketplace tickets are available separately.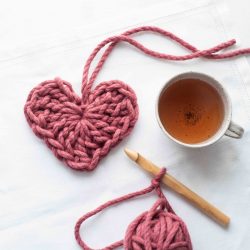 10% off plus bonus patterns
Explore our online shop during Vogue Knitting Live and receive 10% off with the coupon code VKLIVE. We'll also be popping in bonus printed patterns into each order (while stocks last).
Curious about shipping from Australia and COVID-19? It's still happening and it's just taking longer than normal for parcels to arrive. Find out more here.
I'm looking forward to seeing you at our open studio!
With love, Lynda.