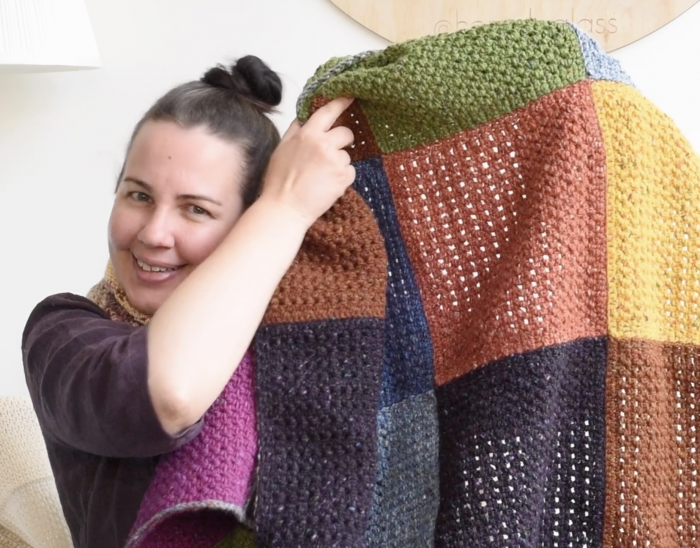 When I was out walking during the week, I was admiring the colours of the autumn leaves and I remembered how autumnal the Colour Exploration Blanket is. It dawned on me that now is the perfect season to make it, and that it needed a CAL (crochet-a-long) so we could all make it together.
You'll love sitting down on chilly autumn evenings and crocheting these mesmerising squares.
It's always fun to crochet with others, and having weekly tasks is the best way to keep motivated and finish crocheting. We've already started the Autumn CAL, but there's still plenty of time for you to crochet with us.
During the Autumn CAL you'll love:
experiencing what it's like to crochet with the tweed yarn that's crafted in a historic wool mill in Ireland,
being part of a supportive and encouraging creative community,

improving your crocheting with a new stitch, learning how to steam block and mastering a stylish joining method that's invisible on one side,
being able to get help with your crocheting,
learning more about colours and the feelings and emotions associated with them, and
having weekly crochet tasks to keep you motivated.
You'll even go in the draw to win a $300 Homelea Lass gift voucher by sharing your progress photos in our Facebook group!
how to join the Autumn CAL
It's easy to join, simply enter your details below. I'll send you an email with all the details of what you need and how to get help.
I'm looking forward to doing the Autumn CAL with you!
With love, Lynda.