The Handmade Canberra online market on 2nd April 2022 was a fantastic day!
I (virtually) opened the studio doors from 9am to 9pm and I did an Instagram live video  so you could get first access to the new kits.
Market Specials
During the online market there was 10% off and 2 kits that are only be available during the market. I loved putting these kits together and I hope you love them too.
It was a great the opportunity to get Easter and Mother's Day gifts sorted, or why not get the kit you've been dreaming of making?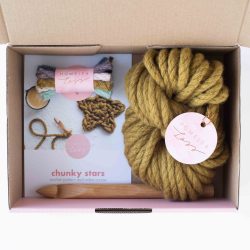 Why is Handmade Canberra special?
Handmade Canberra is an amazing line up of talented Australian makers and producers – everything available is Australian made. You'll discover something to delight all your family and friends, while supporting small Australian businesses.
The great thing about it being an online market is that you don't need to be in Canberra to browse the market – simply grab a cuppa and get comfy on your lounge!
Why don't you pop over and check out the directory?
With love, Lynda.