Current Status
Not Enrolled
Get Started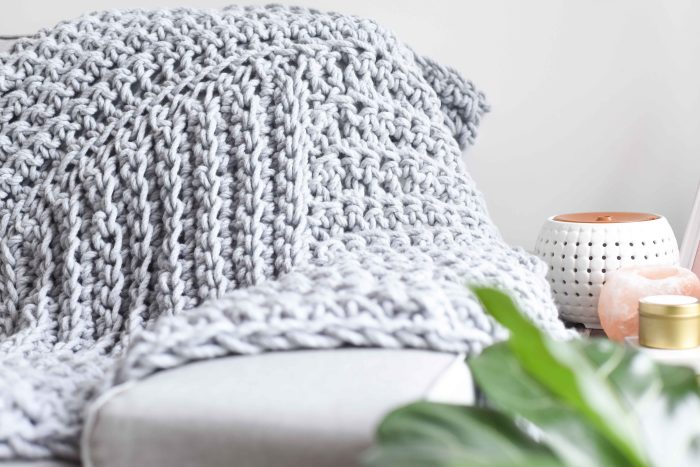 Hello! It's Lynda here from Homelea Lass and I'm glad that you're joining me in making the Macarla Blanket.
This blanket was inspired by lazy mornings in bed and snuggling on the couch. Touching it makes you feel warm and happy on the inside.
The stylish ribbed texture of this blanket is created by double crochet (US single crochet) stitches that are worked through the back loop of the stitch below. The ribbed lines of the border and the centre run perpendicular to each other, and the stitches on the edges of the blanket are worked through both loops to give the blanket structure and strength.
There's something so special about a chunky blanket, and the softness and warmth of your Macarla Blanket will wrap you and your family in love.