I'm a big fan of getting together everything I need before I start crocheting as it removes a mental hurdle to finishing off what I start. I recommend keeping all of your blanket making goodies together in a handy place – it'll make it easier to keep crocheting your chunky blanket because you'll have everything you need on hand, plus they're so lovely to look at.
It's time to fill in your Progress Worksheet again! Go to "the crochet hook size I'm using" and fill in the size from the info below.
In addition to the desire to make a gorgeous chunky blanket, this is what you'll need to make your Warm Heart Blanket:
or
about the Homelea Bliss yarn
Homelea Bliss is a super chunky / super bulky merino wool yarn that is soft and squishy, and it feels lovely against your skin. This special yarn is fully grown and processed in Australia with no overseas processing (it's uncommon for an Australian wool yarn to not have some overseas processing).
The twist in Homelea Bliss means that what you make will be an heirloom that you will use for many, many years. It will keep its good looks for a long time, it won't cover your home, or you, in fluff and will only pill slightly after repeated use. Homelea Bliss is about 1cm / 0.4in thick and is available in a range of gorgeous colours.
The Warm Heart Blanket below is made with Homelea Bliss in Natural: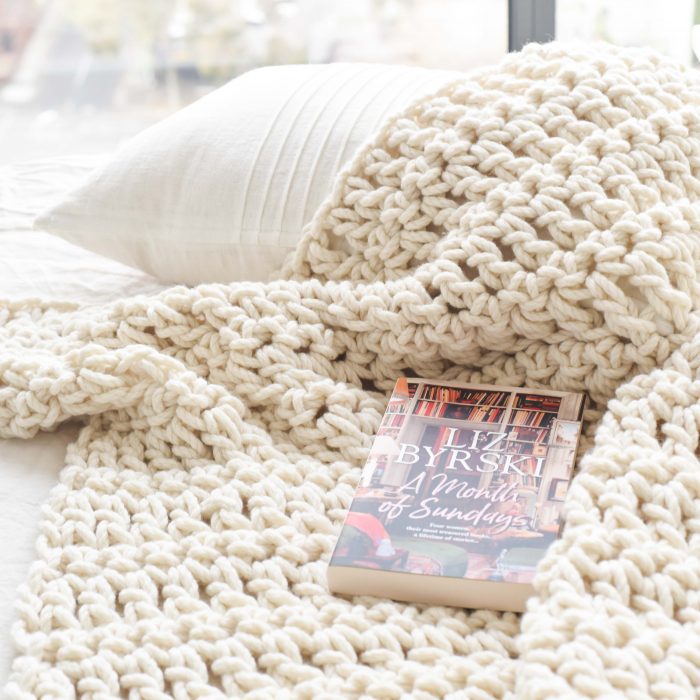 Here's the Warm Heart Blanket made with Homelea Bliss in Rhubarb: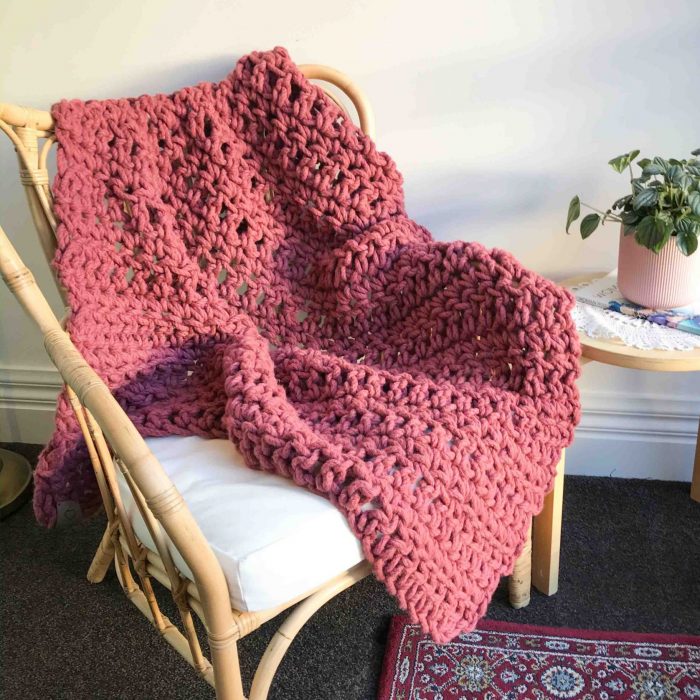 Get together your yarn, hook and crochet tools and then you're ready to start crocheting!