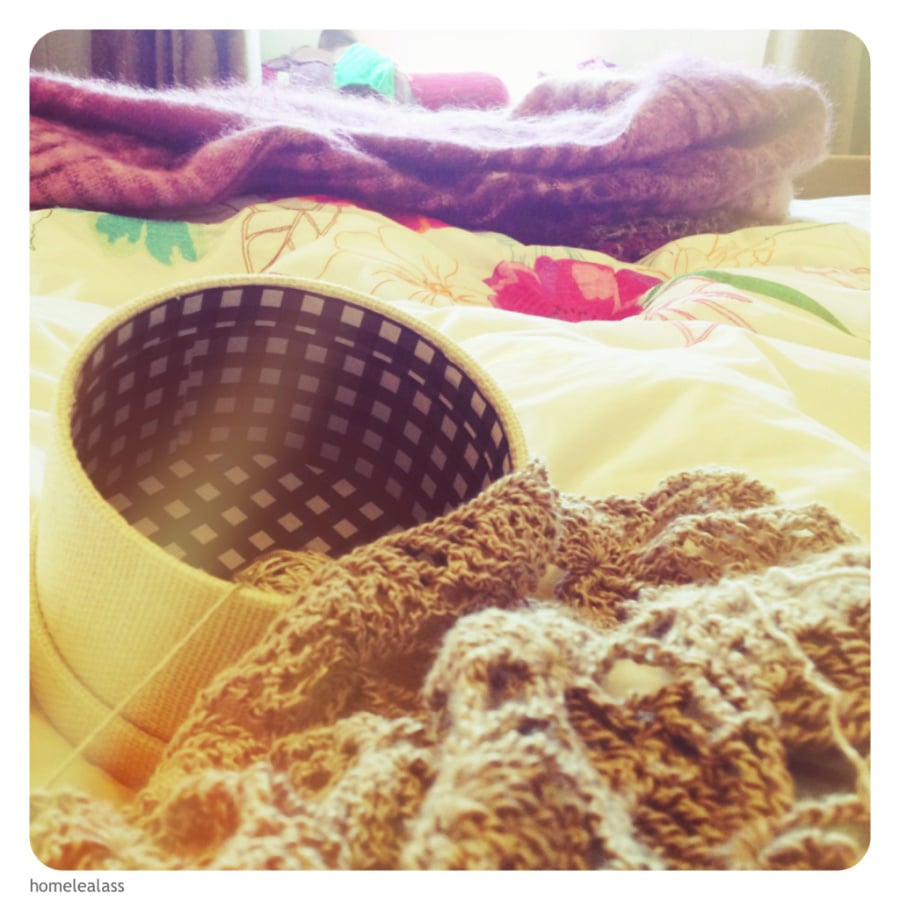 I wasn't feeling so fantastic so I sent myself to bed with my latest crochet project to keep me occupied and to make me rest. It's a summer top that will be perfect over a singlet or a bikini and I can see it looking good with shorts or jeans.
The crochet pattern I was using wasn't the greatest – parts of it didn't make much sense but I was able to get the general intent and fill in the gaps. But more on that another day. The yarn on the other hand was fantastic! It is Debbie Bliss Pure Silk and it's so lovely and soft. It's a joy to work with the yarn and I'm now looking for what silk yarns are available.
I've been using this charming little round box from Ikea to keep my active crochet project all together. It's lovely to look at and it means I don't lose my crochet hook all the time!