Relax and escape from your crazy day by crocheting a chunky Warm Heart Blanket. It's the best way to bring mindfulness into your life.
Making the Warm Heart Blanket will help you master the fundamentals of chunky crochet so you can crochet stunning chunky blankets. You'll learn how to make straight edges, do all the basic crochet stitches, create a seamless yarn join (there are no bulky joins or weaving in lots of ends), and other ways to make your crocheting look beautiful.
Most importantly – it's enjoyable and it's the best way to relax at the end of the day.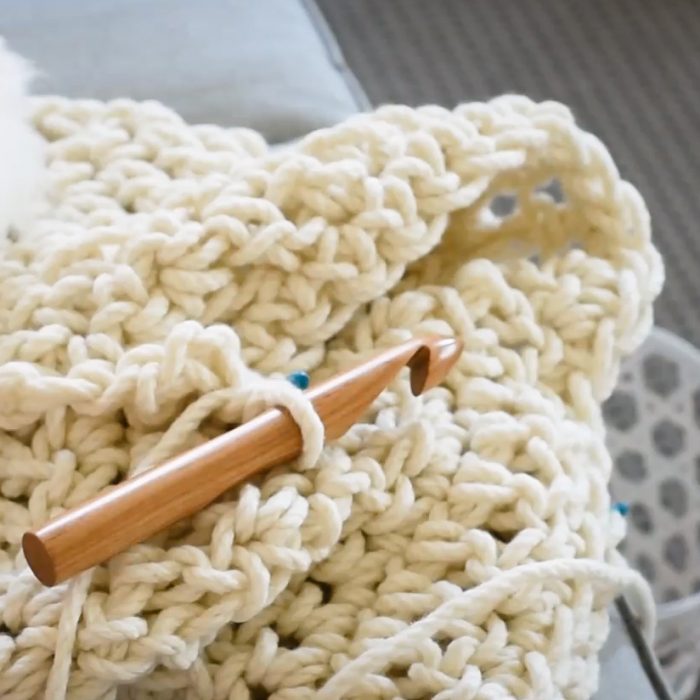 The soft Australian Merino Wool in the Warm Heart Blanket is an absolute pleasure to crochet with.
The Warm Heart Blanket is made using our signature yarn, Homelea Bliss, and the twist in this premium merino wool yarn means that your soft blanket will be an heirloom that you will use for many, many years. It will keep its good looks for a long time, it won't cover your home in fluff and will only pill slightly after repeated use.
This soft wool is 100% Australian grown and processed without taking a trip overseas – you're supporting Australian farmers and makers with every stitch.