Relax and escape from your crazy day by crocheting a chunky Warm Heart Blanket. It's the best way to bring mindfulness into your life.
Making the Warm Heart Blanket will help you master the fundamentals of chunky crochet so you can crochet stunning chunky blankets. You'll learn how to make straight edges, do all the basic crochet stitches, create a seamless yarn join (there are no bulky joins or weaving in lots of ends), and other ways to make your crocheting look beautiful.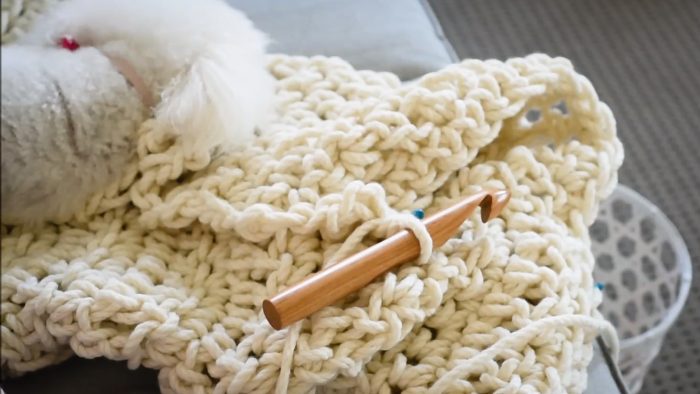 The big yarn and crochet hook combined with the helpful video tutorials make it the easiest way to learn to crochet, with the added bonus of being enjoyable and a great way to relax at the end of the day.
You'll love the soft, Australian Merino Wool you'll make it with too!