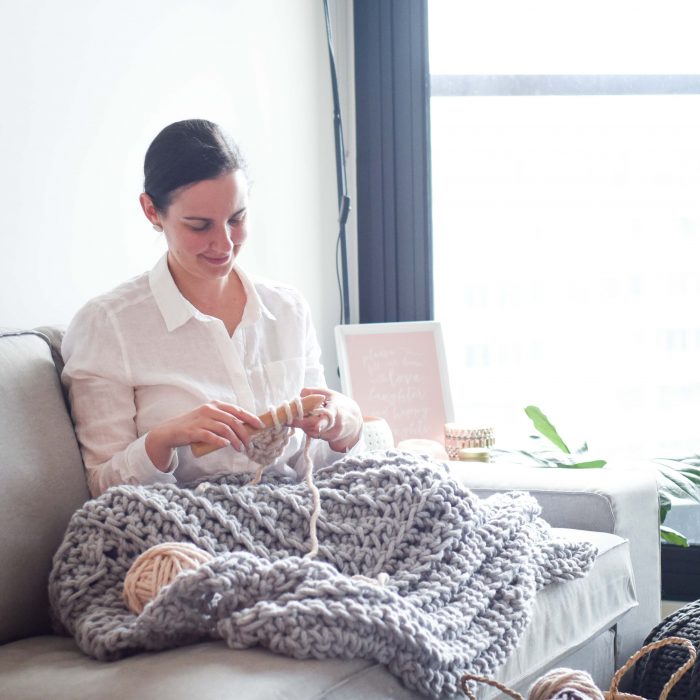 Crocheting is a wonderful way to slow down and be more mindful, and it feels good to make something beautiful for you or your home. I love sitting down each night and crocheting – it's relaxing and soothing. After a crazy day when nothing seems to have gone right, it feels good to crochet and succeed at making something real.
I recommend taking your time when learning how to crochet and investing in your learning experience. Crocheting is a lifelong skill that you can use forever, it's important to learn easily and in a way that suits you.
Learning to crochet with "normal" sized yarn and crochet hooks is fiddly and painful, and I can understand if you've tried and have been frustrated – this is not what crocheting is all about. I've been crocheting for many years and have talked with lots of crochet students, and to help you I've put together my top tips for learning to crochet the easy way.