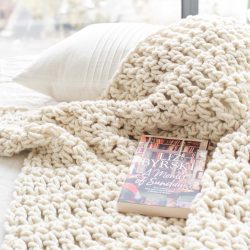 About Homelea Lass
Homelea Lass is about helping you to easily crochet beautiful things, and to feel good while you're crocheting.
In your Homelea Lass kit you'll find everything you need. There's quality yarns and tools, and a helpful crochet pattern and online course – it's like I'm sitting beside you, showing you what to do. You're able to be inspired and continue improving your crochet skills with a Homelea Lass Crochet Membership.
I'm Lynda and I'm the lady behind Homelea Lass. I design and hand make each kit, pattern and online course in my studio on a remote cattle property near Quilpie in south-west Queensland.
All of the Homelea Lass merino wool yarns are fully grown and processed in Australia without overseas processing.
They're uniquely made so what you'll make will look good for a long time, and it won't cover you or your home in fluff.
As a farmer and maker I want Homelea Lass to support Australian farmers and small businesses. I'm conscious of using high quality, sustainable and ethical materials and tools because I believe that the energy of everything and everyone in the making process lives on in the finished product.
Find out more at homelealass.com.
About Lynda Rennick
Hi! I'm Lynda (she/her)and I'm the lady behind Homelea Lass.
I'm here to help you improve your crochet skills and to help you find peace and happiness in your creative time.
In 2012 I was knocked down by debilitating chronic fatigue that put an end to my blossoming career as a Civil Engineer and Project Manager.
Early on in my illness, I discovered that I could crochet without draining my energy, so I spent my days crocheting, researching yarns and designing – this is how Homelea Lass was born.
My experience with chronic illness has guided me to combine my passion for exceptional design and crochet. I've developed a way of crocheting that's easy to understand, and maximises it's relaxing and wellbeing properties.
As my healing journey has progressed, Homelea Lass has grown, and I feel blessed that I can share my love of Australian merino wool, chunky crochet and creativity with you.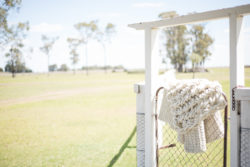 Acknowledgement of Country
I acknowledge the Traditional Owners of the land where I work and live. I pay my respects to Elders past, present and emerging. I celebrate the stories, culture and traditions of Aboriginal and Torres Strait Islander Elders of all communities who also work and live on this land.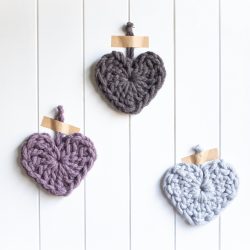 Inclusion and Diversity
Homelea Lass is committed to inclusion and diversity.
I love hearing from you and talking with you.
I am conscious of offering a variety of price points and free content so that everyone can easily crochet beautiful things, and am committed to providing imagery and sizing that represents the diversity of the world we live in.
I will not tolerate any words or actions in any of the Homelea Lass spaces that make you feel unwelcome, unsafe or hurt.
If there is a way to make Homelea Lass more inclusive, I would love to hear from you. Please contact me here or at [email protected].
WHAT PEOPLE ARE SAYING ABOUT HOMELEA LASS