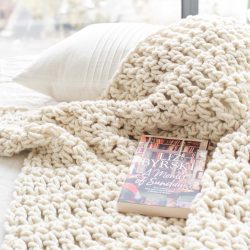 About Homelea Lass
Homelea Lass helps busy people make beautiful things.
I know you're busy. You spend all day running around, going from one thing to another. There's a lot going on and your mind is always full.
Your days are full and happy, but there's not much time for you.
You long to make.
To use your hands to bring beauty into the world. You've tried, but it takes too long and you never seem to be able to make the picture in your head. The instructions are hard to follow and you just don't have time to go to a crochet workshop.
Homelea Lass is here to help you.
To use your limited time wisely and easily crochet beautiful blankets. Blankets that will be loved and used for many, many years. To relax with each stitch, and see beauty come to life in front of you. 
The comprehensive online courses with detailed video tutorials mean the crochet designer is showing you exactly what to do. The kits are filled with soft Australian Merino wool and quality tools that will have you wanting to keep making, even once you've finished. You'll relax into the motions of the stitches and you'll understand exactly why this is "calm crochet".
All Homelea Lass orders are shipped from our studio in Geelong, Victoria.
About Lynda Rennick
Hi, I'm Lynda! I'm a chunky crochet designer and teacher and I'm based in Geelong, Australia.
I'm passionate about effortless design and crocheting easily.
I know you're busy and want to spend your time relaxing and making beautiful things, not fumbling around with instructions you don't understand and making things that look "okay".
I discovered the healing and relaxing powers of crochet after I was knocked down by chronic fatigue in 2012. Crochet helped me to escape to my happy place and rebuild my life.
As an Australian farmer and maker, I'm passionate about supporting other Australian farmers and makers. For this reason, our merino wool is 100% Australian grown and processed. This is rare – most Australian yarns are partially processed overseas.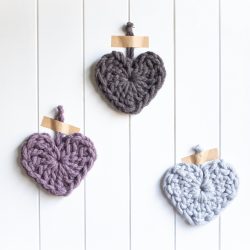 Inclusion and Diversity
We are committed to inclusion and diversity
Homelea Lass is here for you regardless of what you look like, what your age is, where you live, what your health is like, your financial status, sexual orientation or anything else. We believe that accessing the power of making is for everyone.
You are welcome and safe on the website, in the online shop and blog, and on Facebook and Instagram. We love hearing from you and talking with you.
As the woman behind Homelea Lass, Lynda is conscious of offering a variety of price points and free content so that everyone can access the Homelea Lass magic, and is committed to providing imagery and sizing that represents the diversity of the world we live in.
Homelea Lass will not tolerate any words or actions in any of our spaces that make people feel unwelcome, unsafe or hurt.
If there is a way to make Homelea more inclusive, Lynda would love to hear from you. Please contact Lynda here or email her directly at lynda@homelealass.com.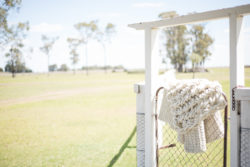 Acknowledgement of Country
We acknowledge and pay respect to the past, present and future Traditional Custodians and Elders of this nation and the continuation of cultural, spiritual and educational practices of Aboriginal and Torres Strait Islander peoples.
WHAT PEOPLE ARE SAYING ABOUT HOMELEA LASS