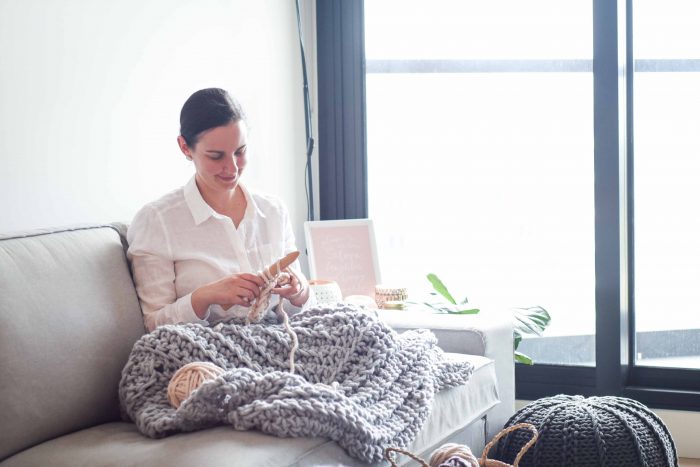 Want to learn a new skill which is good for your mind, body and soul? Crocheting is such a beautiful way to relax and easily make scarfs and blankets.
Traditionally, crocheting has been taught by sitting beside someone and them showing you what to do. It's now easier to learn how to crochet beautiful things using video tutorials and online courses – it's like you have your own crochet teacher sitting beside you, showing you what to do.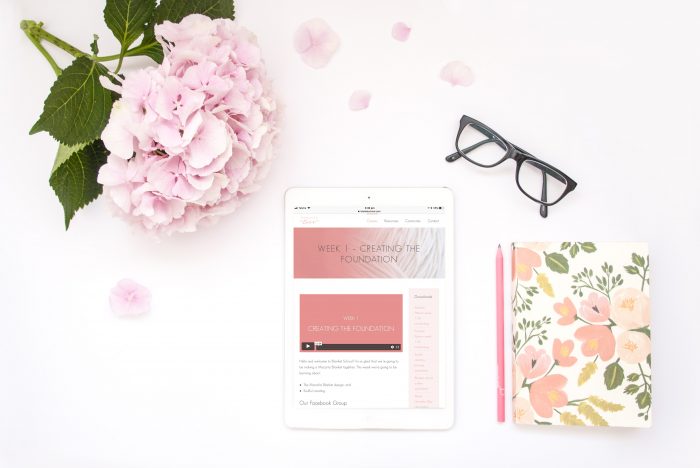 Why I love crochet video tutorials
Online tutorials mean that you can learn to crochet by yourself in the comfort of your own home. You're able to pause and replay sections of the video as you need to and see exactly what to do with the crochet hook and yarn. In addition to showing you what to do, a good crochet video tutorial will explain what is happening and why, as well as show you how to do new techniques a couple of times.
A common beginners crochet problem
A common problem that new crocheters find is that they use a different sized yarn and crochet hook to the pattern or video tutorials which means that what they're making looks completely different. From experience, I can tell you it feels disappointing! Always make sure you're using the same sized yarn and crochet hook – this information is at the start of all good crochet patterns and video tutorials, and it's even easier if you get a crochet kit that's designed for learning to crochet.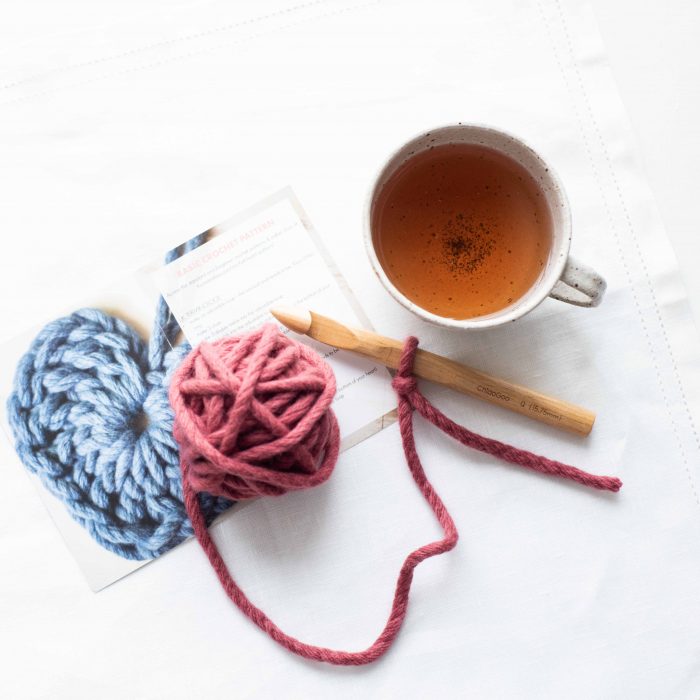 Learn how to crochet the easy way
At Homelea Lass there is a range of crochet online classes available for you that include the video tutorials and written instructions. Learning to crochet is even easier with our kits that include the yarn, crochet hook, pattern and online class with video tutorials so you've got everything you need to make beautiful things.
A common question I get asked is "which kit is the best to learn with?" and I recommend the Chunky Scarf Crochet Kit and the Warm Heart Blanket Crochet Kit, or if you're feeling adventurous, the Chunky Heart Crochet Kit. They all include detailed video tutorials and online courses that will teach you crochet skills that you'll use for the rest of your life. They're short projects that will build your confidence and help you to make more complicated projects in the future.
Want to read more of my tips on learning how to crochet the easy way? Pop over here now.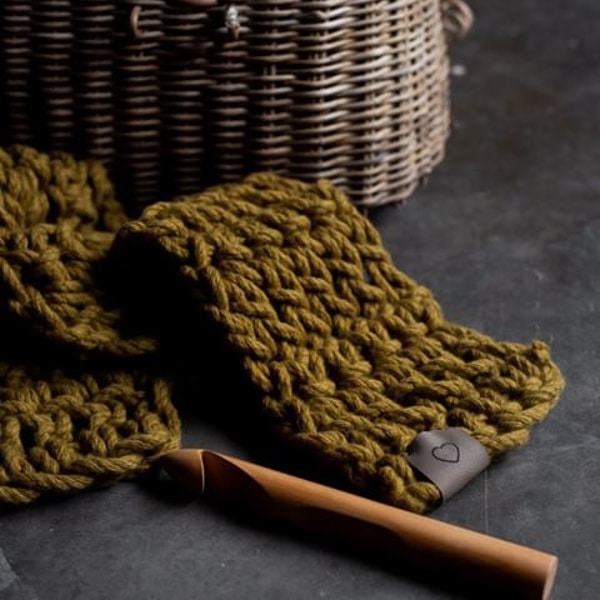 10% off our Chunky Scarf Crochet Kit!
Currently, our Chunky Scarf Crochet Kit is 10% off with free shipping! Simply enter the code TIME at checkout. Pop over here to shop for your Chunky Scarf Crochet Kit now – you'll be crocheting up a storm before you know it!
I hope you enjoy learning to crochet.
With love, Lynda.