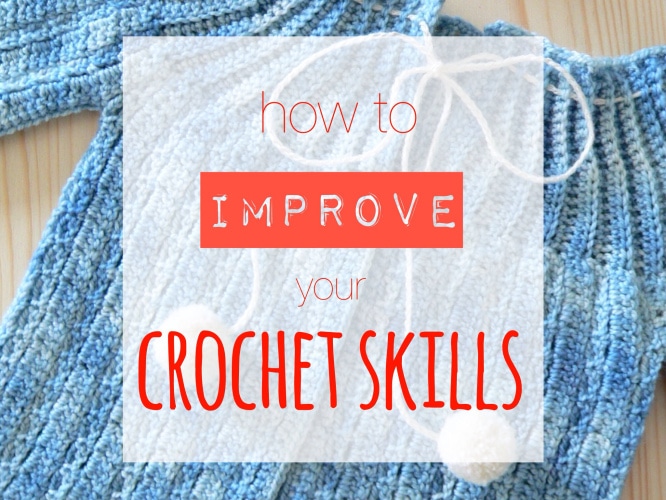 I love entering my crochet into country shows and I get a bit excited when I get the competition schedule of my local show. Little did I know when I received this year's Chinchilla Show schedule that I would end up improving my crochet skills. I'd love to share with you how it happened so you can improve your crochet skills too.
One lazy, Sunday afternoon at Homelea I was perusing the Chinchilla Show schedule with the intent of deciding what to enter. After some serious reading I was hit with a flash of inspiration "I will enter every category of the crochet wool section". I had every category covered except for a 3 piece baby set. "How hard can it be" I thought, "baby clothes are small, it won't take long".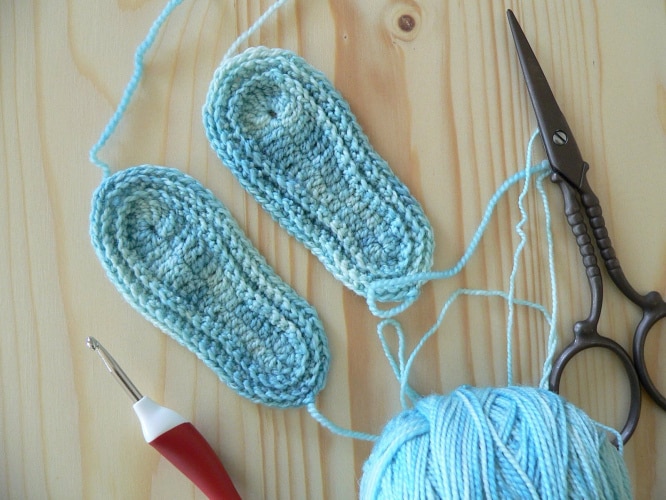 A quick peruse of Ravelry and a consultation with my yarn stash and I chose to make the "Crocheted Sacque, Cap and Bootees Set #-636" pattern (it's a vintage pattern) using Knitsch Merino Sock yarn in the Nautilus colourway.
Little did I know what I was in for. It turns out making baby garments is fiddly and time consuming, not at all like making rugs with their big, long rows of the same stitch repeated over and over again. Even though that 3 piece baby set tested my resolve, I pushed to the end and found that the intricacies of baby clothes required me to use different crochet techniques to what I would normally use.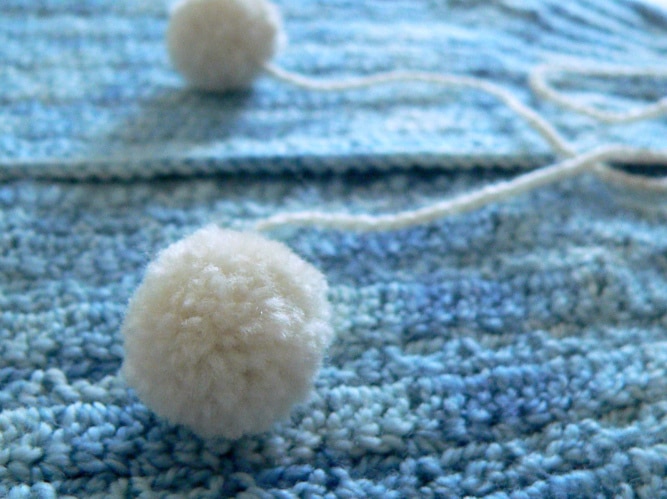 This is what I learnt:
– you can improve your crochet skills by making something completely different to what you would normal make.
– by pushing myself out of my comfort zone I've expanded my knowledge and improved my skills.
– the experience of doing something different is one of life's simple joys.
– it helps to have a deadline and a goal, without them I may have given up before finishing.
– baby clothes are so cute!
When you think about it, this is fantastic advice for life in general.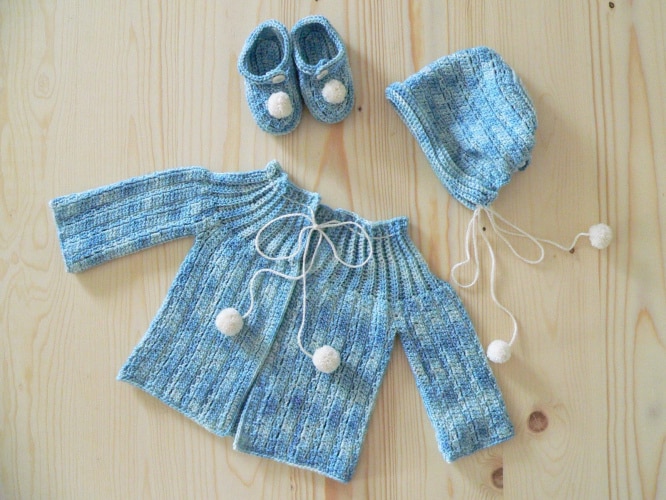 Cheers,
Lynda.
P.S. You can find my project on Ravelry here.