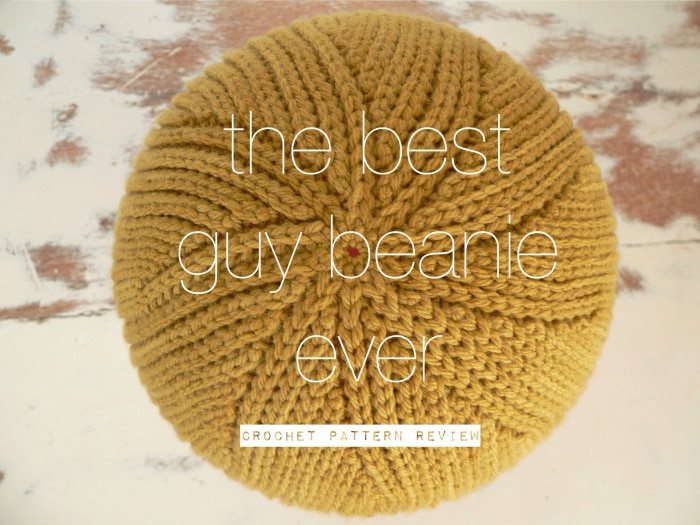 I've found the best crochet pattern for a guy beanie! Big call, I know, but it's true. This is one awesome beanie!
I discovered The Best Guy Hat Ever pattern by Brenda Anderson when I was searching for a beanie pattern for hubby. It was the first time I'd crocheted anything for him so I wanted the perfect pattern, and I found it.  Not only does this pattern look good, it's fun to make, it doesn't take too long and it got a big thumbs up from hubby! He loves it that much that he keeps placing orders for his friends.
Are you wondering if this beanie is crocheted or knitted? It looks knitted? That's another reason why it's awesome – it's crocheted but it looks like it's knitted. It's made using slip stitches and it creates a beanie that is thick and warm.
I love how the rows swirl around in perfect harmony at the crown. Ahhhh, so nice.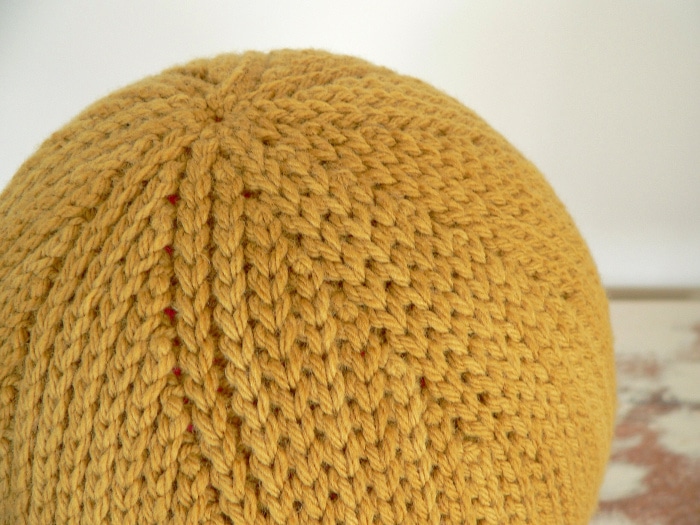 Perfectly suited for . . .
Gifts for your friends and family. Christmas perhaps?
You want to crochet something that looks like knitting.
Anyone that's mastered crocheting scarves and wants to move onto something more challenging.
Crocheting when you're watching tv.
People that like crocheting things that look good.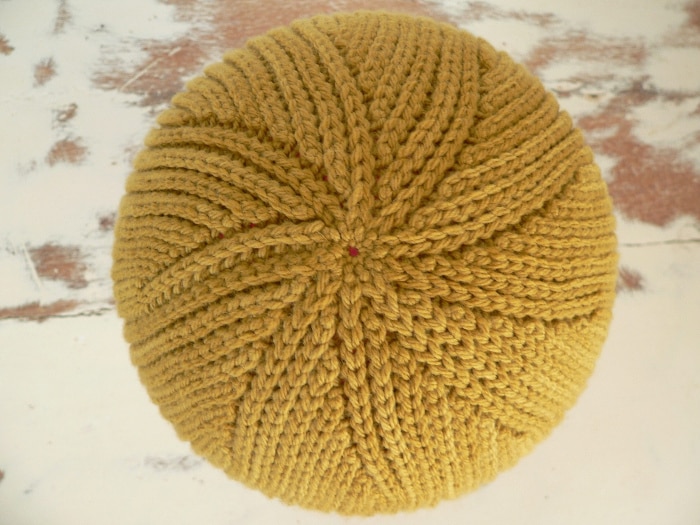 Why you should make this . . .
It looks fantastic!
You'll amaze your friends – they won't believe it's crocheted because it looks like it's knitted.
It's fun to make.
To use up your yarn stash.
To spread some love with people that are struggling – make it and donate it to your local charity.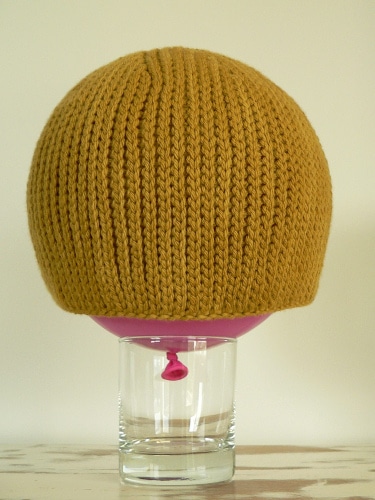 My top tips . . . 
I've made a couple of these beanies now and I've loved making all of them. Here are my tips and tricks:
Use a looser tension than normal. Your hands and wrists will thank you.
Don't use a turning chain at the start of each row.
When making the foundation chain do one less stitch than in the pattern and work the first stitch of the first row into the first chain.
When doing the end stitches at the brim/face work the stitch through both loops. This makes a tidy and firm brim.
When doing the last stitch at the top/crown work the stitch through both loops. This makes the row ends closer together.
This beanie works well up nicely when it's made from 8ply White Gum Wool or Malabrigo Rios.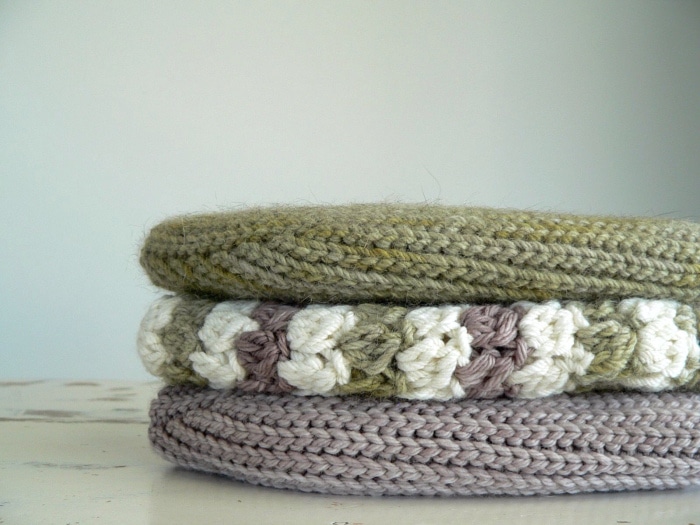 You can find my finished beanie project on Ravelry here.
Cheers,
Lynda.