I love my Moonshadow Blanket. I designed it to make crocheting with hand spun yarn utterly and totally enjoyable. The repetitive stitches make it simple to make, so you can fully appreciate the story the yarn is creating.
Crocheting it with hand spun yarn is a mesmerising experience. As each stitch is worked a piece of art unfolds, the textures and colours of the yarn create a unique story that you've never seen before and never will again.
The stitches in the body of the blanket wave up and down, ever so slightly, and they are perfectly framed by the simplicity of the double crochet border.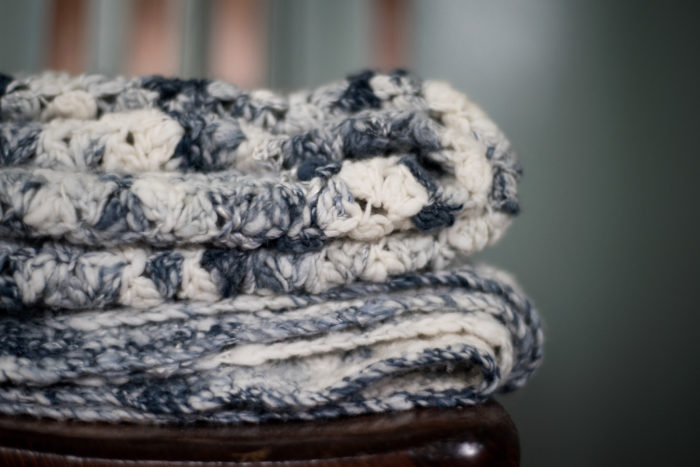 You can purchase the crochet pattern to make your Moonshadow Blanket here.
With love, Lynda.