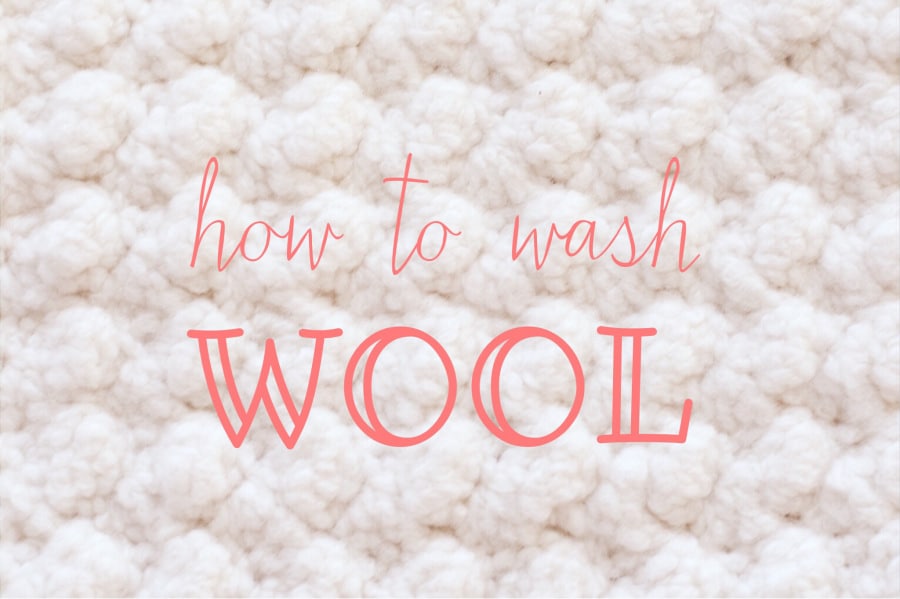 Do you have something that has been lovingly hand-crafted from wool that you just treasure but you're not sure how to wash and care for it? Maybe a blanket, a scarf or a jumper?
It's important to not damage the delicate fibres of wool (or any other fibre) while it is being washed. By taking a little care and following my steps below it will keep your treasured item looking good for many, many years.
Soak the item for 30 minutes in water mixed with a wool detergent (as per the manufacturer's recommendations). This allows the water to fully soak into the yarn. I like using Tantech's Felting Finishing and Wool Wash because it's gentle and it doesn't need rinsing.
If required by the detergent manufacturer, rinse the item.
Drain the water out without squeezing or wringing. I do this by gently lifting the item and letting the water run out.
Lay out a towel and lie your item flat. Put another towel over the top and gently roll it all up to remove the excess water.
Find somewhere flat for your item to dry that's out of direct sunlight or direct heat (like a heater).
Unroll the towels and lie your treasured item flat. Gently shape it to size.
Leave the your treasured item to dry. Depending on the weather, a heater or air-conditioner in the room may help with this. If you have pets (or kids) it could be a good idea to make sure they can't come and visit your treasured item unsupervised while it is drying.
If your treasured item is dry but isn't quite sitting properly gently steam the area and shape it. I use my iron with the steam set on maximum. Be care not to let the iron come in contact with the treasured item.
These care instructions will work on any hand crafted piece. I've used it on cotton, acrylic and alpaca yarns. It's easy to do and you're keep your treasured pieces looking good for a long time.
Do you have any tips to add? Or perhaps a question or two? Ask away in the comments below because I'd love to hear from you.
With love,
Lynda.