Brrrr! The weather this week has been windy and cold! I've got my winter woolies out and am loving wrapping myself up in them – I always feel peaceful and happy when I'm rugged up in lots of wooly layers.
At the end of last winter I designed a big, chunky scarf – my Bliss Scarf – and I've been giving it a good workout this week.
I'm pleased to share that it keeps the chilly winds out perfectly, and it's stunning chunkiness means it's a head-turner!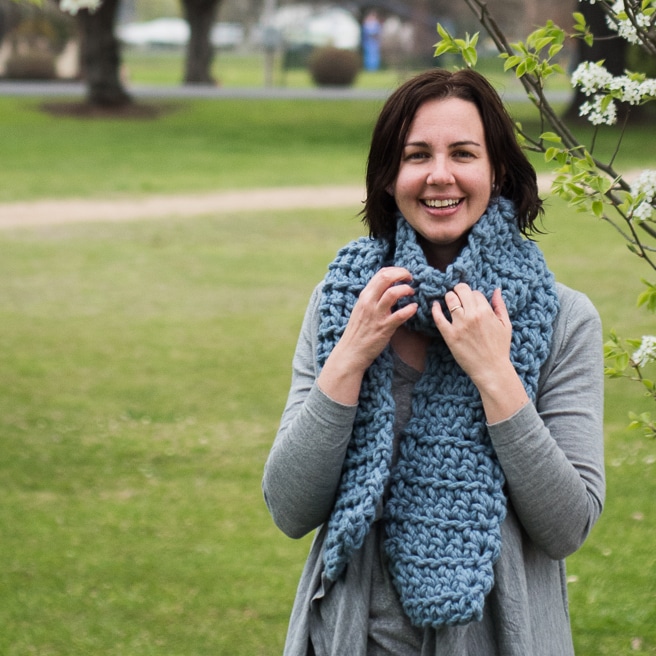 Wearing the Bliss Scarf
The Bliss Scarf is perfect for wrapping around your neck when you head to work in the morning, when you're popping out to pick up your mid-morning coffee and it looooves going for a lazy breakfast on the weekend.
Be prepared to get lots of compliments when you're wearing your Bliss Scarf – people love it!
I've been wrapping it high around my neck and chin when I'm out walking in the cold, and then draping it loosely around my neck when I'm out of the wind.
The Bliss Scarf looks amazing layered over a knit jumper or when paired with a warm jacket – the more texture the better.
Snuggly warm merino wool
The Bliss Scarf is made from soft and snuggly Australian merino wool – that's been grown on Aussie sheep and then fully processed here in Australia. This paired with the close stitches means one thing – it feels lovely and warm to wear.
Would you love a Bliss Scarf in your life?
The Bliss Scarf is now available as "made for you" or "make your own" in 12 gorgeous colours.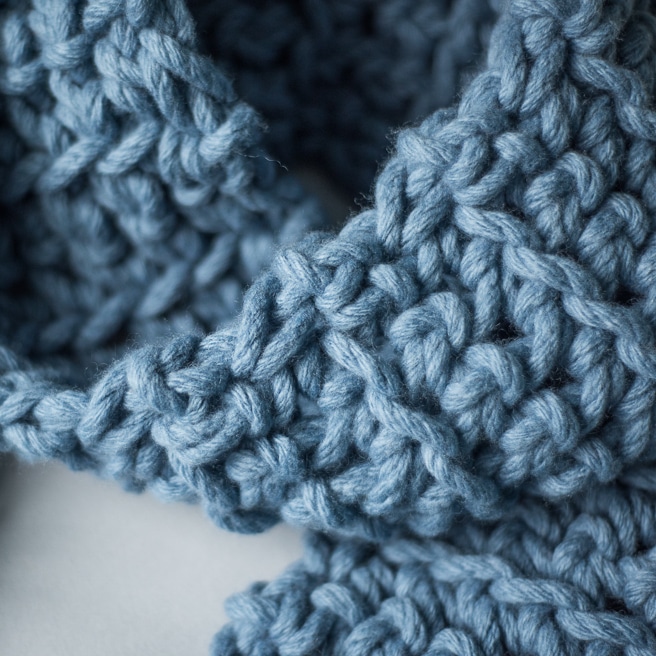 I'd love to make a Bliss Scarf just for you
Your custom made chunky Bliss Scarf will look amazing.
I'm a skilled crocheter which means the stitches in your scarf will look even and it will be beautifully finished – I've won many awards for my crocheting.
I'm also skilled at creating soulfully which means I weave a lovingly energy into you scarf so it will wrap you in love.
Each custom made Bliss Scarf is $180.
Would you love to experience the joy of creating your own Bliss Scarf?
I'd love to send you a chunky Bliss Scarf Kit – it contains the chunky Homelea Bliss yarn and the crochet pattern in UK and US terminology. All of my kits come with full support from me – you can tap into my crochet expertise – I'm here to answer any questions you have and help you out when you need it.
Each Bliss Scarf kit is $130.
We all need a warm and chunky Bliss Scarf in our lives this winter – pop over here and order yours now.
With love, Lynda.