At present I'm absolutely loving immersing myself in creativity on during weekend. It's making me feel happy and warm on the inside, especially when I've got a cup of tea and I'm pouring over my pattern books, delving in Ravelry and getting lost in Pinterest . . . there's just so much goodness!
I've been starting new projects,  finishing off old ones and it feels so very, very good. It feels right even.
My soul is guiding me to make some chunky crochet goodness for my home, and this is where my creative weekend vibes have taken me . . .
Chunky Cushions
Snuggling into chunky cushions is so lovely, especially after a crazy day. I'm thinking of making a couple in Oatmeal (it's very blush-ish) and putting them over the mustard and pink cushions that I already have, or maybe just using a white cotton cover under them. They'll look gorgeous (and Minna will love snuggling under them).
Chunky Stools
I love, love, love the simple versatility of these stools from Ikea and Mocka, especially when they're covered with a chunky cover! It feels like the right time to make covers for all the stools in my studio – do you think I should do a rainbow of colours or stick to one of my favourites – perhaps Dusky Rose or Mushroom, natural even?
I love the tie detail – it's such a simple way to secure the cover on the stool, and it's so beautiful.
Chunky Blanket
Perhaps, just perhaps, I should make myself another chunky blanket – I love snuggling under these! Seeing all the Warm Heart Blankets come to life in Blanket School has got me itching to make one just for me. We're going to be doing another round of Blanket School in April, so maybe I should make myself one too!
I think Minna will approve – she takes every opportunity she can to snuggle into one of my crocheted blankets. I can't blame her, they feel amazing (especially when they're made with soft, Australian merino wool).
Minna is having a little doggy snore beside me at present! She's such a sweetie.
Chunky Hearts
And maybe, just maybe, I should make some chunky hearts and pop them in the post to my wonderful soul sisters. They light up my days and I'd love to show them just how much I appreciate them.
They're so pretty . . . and very easy to make!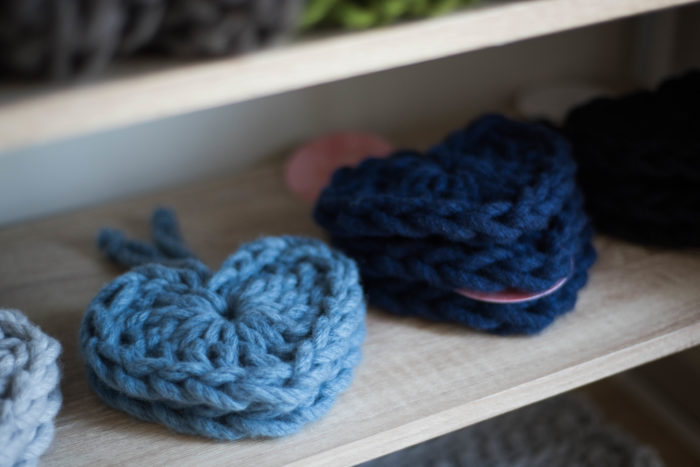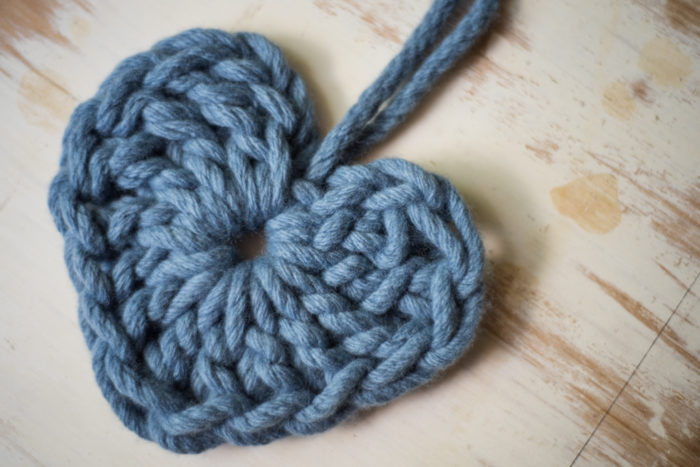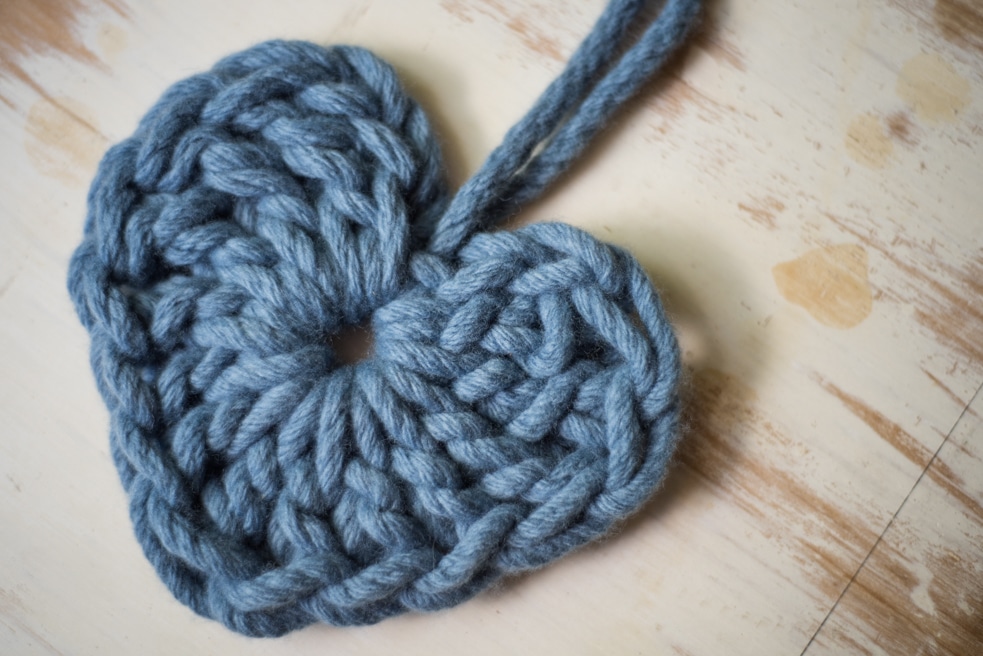 I think it's time for me to make a cuppa, light a candle and get my chunky crochet hook moving!
Want more advice on making beautiful things for your home? Pop over here.
With love, Lynda.