Thanks to Marie Kondō and her hit show, "Tidying Up", I am celebrating all the things that spark joy in my life. Some of my favourite things are not surprisingly crochet related, but there's one little item that always makes me happy when I use it, and it also looks so lovely on my shelf. This vintage style tape measure comes all the way from France, and is available in a variety of colours. An added little piece of magic is that the numbers are sewn into the ribbon itself. How sweet is that?
A bit about the Sajou Tape Measure:
Made by Sajou France – I just love items that have an authentic feel and a special little story behind them.
Made from wood and ribbon – this tape measure is an environmentally friendly alternative to plastic tape measures as it is completely plastic free.
Comes in a variety of colours: Black, Red, Ecru, Pink and Blue (when available).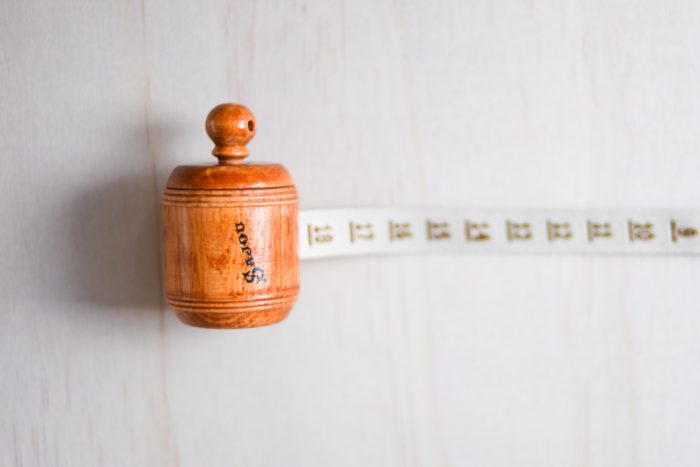 These tape measures have this amazing vintage feel and the craftsmanship makes measuring an absolute joy. I think anyone who practices crochet, knitting or any other craft would really enjoy this. Wouldn't it make the sweetest gift?
These tape measures are available here for purchase. The only question left is which colour will you choose? 
With love, Lynda.