Do you have any plans for the weekend? Are you looking for a creative project that you can complete throughout Saturday and Sunday, and wear to work on Monday?
I love sitting down to create something that I know I will be able to wear in just a few days time. For every piece of clothing I create using Homelea wool I cannot tell you how many compliments I receive. Then I get to tell people that I made it myself which kick starts some beautiful conversations with strangers about making and creativity. I dare say these discussions always inspire both parties and lead us to starting new or revisiting unfinished creative projects – whatever they may be.
One thing I like to suggest to those who want to create something fairly quickly, is to make a cowl. Think of a cowl like an endless scarf that wraps around you like a warm hug. A cowl is a great starter project for those reconnecting with knitting, or for beginners. With the cooler weather just around the corner you will appreciate your creation as it keeps you snug and feeling cosy all winter long.
What you need:
300g skein of Homelea Bliss
15mm knitting needles that are 23cm long
How to make it:
Cast on 7 stitches, leaving a 30cm end.
Knit every stitch (turning at the end of each row) until you get close to the end of the yarn.
Cast off.
Twist the knitted rectangle once.
Use the yarn ends to stitch the short ends of the knitted rectangle together and create the continuous cowl. No needle needed – use your fingers.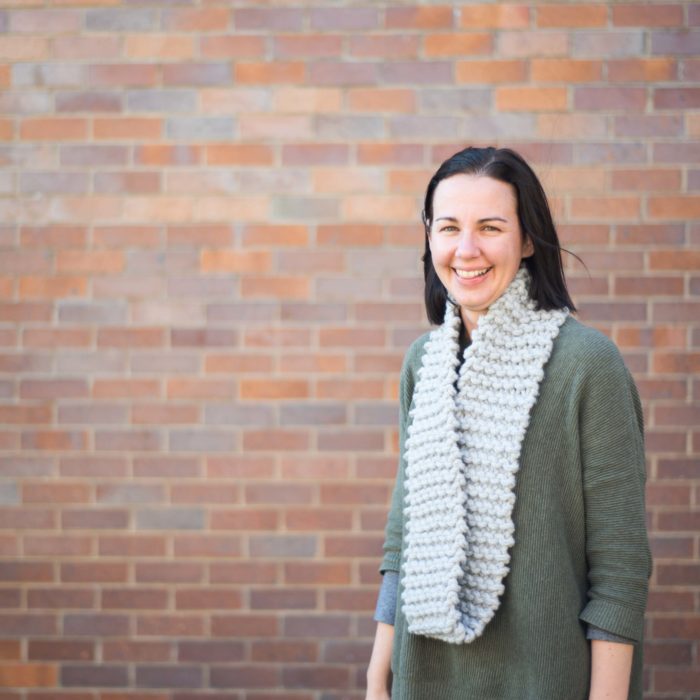 How to wear your cowl
This chunky cowl is so versatile and can be worn two ways. Wear it draped around your neck like a big woolly necklace, or when it's windy and cold wear it wrapped twice around your neck to keep you snuggly and warm.
If you feel like your winter wardrobe would benefit from an update, why not create a cowl in a colour that pops, like Olive Green or Steele Blue, and spread happiness wherever you go.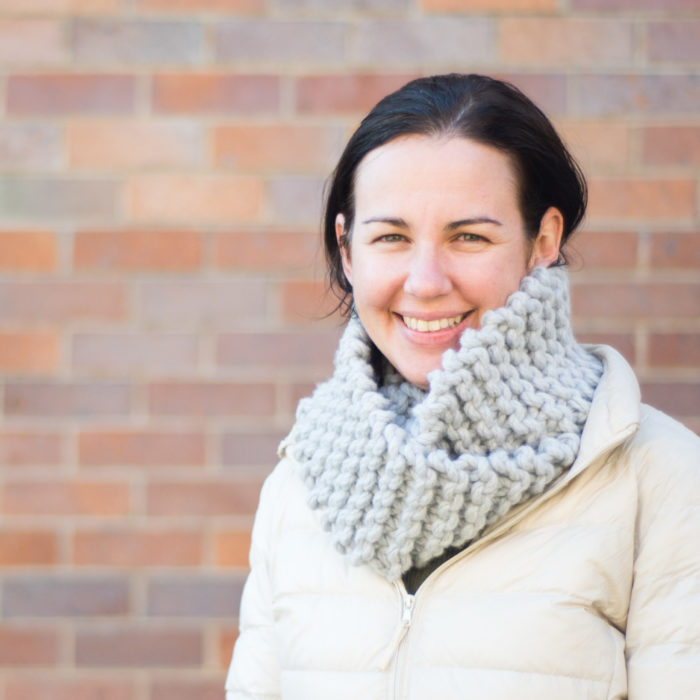 There really is no better way to spend a lovely weekend indoors when the weather calls for couch time. I love that I am still using my hands while I listen to music or watch TV. I never feel guilty about staying indoors when I am tapping into the creative side of my brain.
What are you waiting for? Let's get started! Visit my store to start making your next chunky scarf.
With love, Lynda.