Did you know that most "Australian Made" yarns are in fact partially produced offshore?
In summary, some Australian grown yarns take a trip via China and back at some stage throughout the cleaning processes, and then sent back to Australia to be dyed, spun and packaged. It's misleading, but to be classed as "Australian Made" only 50% of the processing needs to happen in Australia.
When I first discovered this I was appalled – I thought the "Australian made" yarn I was buying was 100% authentic and benefited Australian farmers and factory workers. I didn't dream that it left Australia and went to China and back again.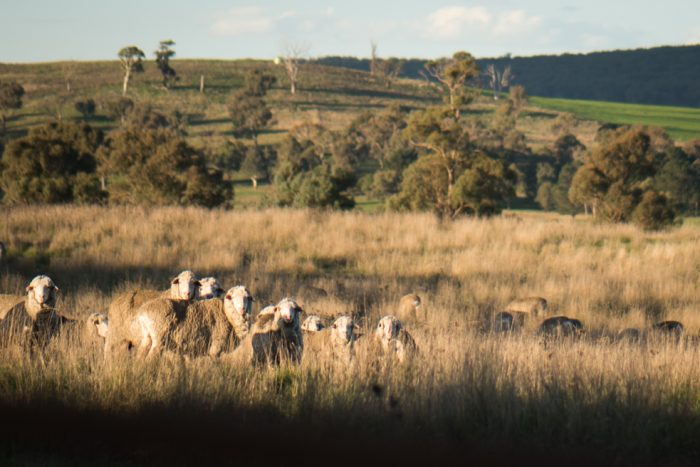 As an Australian farmer and maker, I'm passionate about supporting other farmers and makers, and this is why the Homelea Lass yarns are 100% Australian grown and processed, and they're certified Australian Made as well!
Over the years I've researched *Australian yarns widely and compiled this list so that you can refer to it too.
*These are yarns that you can buy online. The fibre is grown in Australia, and the processing is done between Australia and New Zealand. I've included New Zealand processing because they're our closest neighbour.
Great Ocean Road Wool Mill
Artisan Yarns that are 100% Australian.
Wagtail Yarns
Mohair yarns that are fully grown and processed on the one Queensland property!
White Gum Wool
The softest and loveliest superfine Merino Yarn.
Adagio Mills
Naturally coloured Alpaca Yarn.
Millpost Merino
Single origin superfine Merino Wool.
Australian Organic Wool
Beautifully coloured yarns made from certified organic or biodynamic Merino Wool.
Australian single source fine merino wool.
Tarndie
If you've never crocheted or knitted with Polwarth wool before, you need to give Tarndie a go!
Homelea Lass
Chunky Australian Merino Wool.
Gorgeously soft 16 micron Merino Wool.
A little note about Bendigo Woollen Mills – these yarns are always an Australian yarn favourite, but the Australian wool fibre is sent overseas for some of the processing.
Have any more yarn questions? Leave a comment below – I always love hearing from you!
With love, Lynda.