Last weekend I celebrated my birthday, and with this milestone I realised that I have now reached 7 years living with chronic fatigue. Not only did chronic fatigue steal my life from me overnight, it did it on my birthday. 
For the first few years I didn't want to celebrate my birthday because it was too painful to think about everything I'd lost.
Over time I've come to be grateful for all the change and transformation chronic fatigue has brought into my life.
Without it, I probably would never have changed, and today I would probably be a stressed out and deeply unhappy Project Manager who constantly felt like she was never enough and never had enough time.
I'm still living with chronic fatigue and, chances are, I probably will be for the rest of my life but I'm grateful for what I've learnt from it, and the changes it's forcing me to make.
Chronic Fatigue has taught me:
to peel back the layers of my emotional wounds, everything I'd buried to just get through life.
to put myself first.
to stop pleasing everyone else.
that I don't need to please anyone else.
to surround myself with what I love.
to embrace the meditative power of crochet, working with natural fibres and recognising that transformation is power.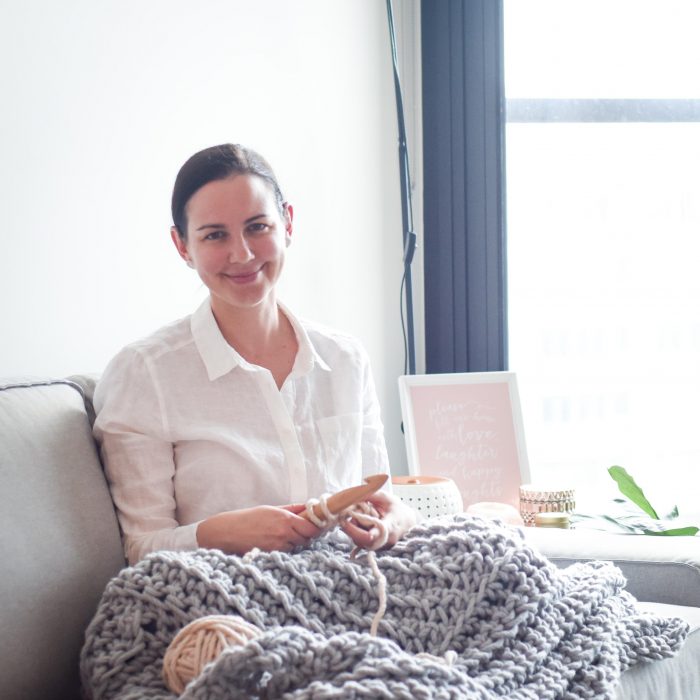 These are the tools I use to keep me functioning:
Meditation and energy healing – helps me to find calm and heal wounds in my energy body.
Remedial massage – I do this regularly to release and find relief in my physical body.
Essential oils – learning how to use these powerful little bottles continues to bring change into my life, and deal with my daily challenges.
Crocheting blankets – crocheting has been my anchor through chronic fatigue. On my darkest days when I was housebound and hardly able to leave my bed, crocheting was the one thing I could do. It gave me a sense of accomplishment and helped me to create something beautiful. It gave me hope. I discovered just how beautiful natural fibres are to use, and how much better it feels to support local farmers and makers with every stitch I make. I've learnt what kinds of yarns are the easiest to look after, and which ones look the best. Crocheting has become my daily meditation and the way I relax at the end of the day.
So I'm celebrating this birthday.
I'm celebrating the lessons chronic fatigue has taught me, and how it has helped me to celebrate all of me.
On my birthday I did something that at one stage I never thought would be possible – I did a market in the middle of Melbourne, selling my beautiful creations, and sharing my passion for crocheting chunky blankets and scarfs.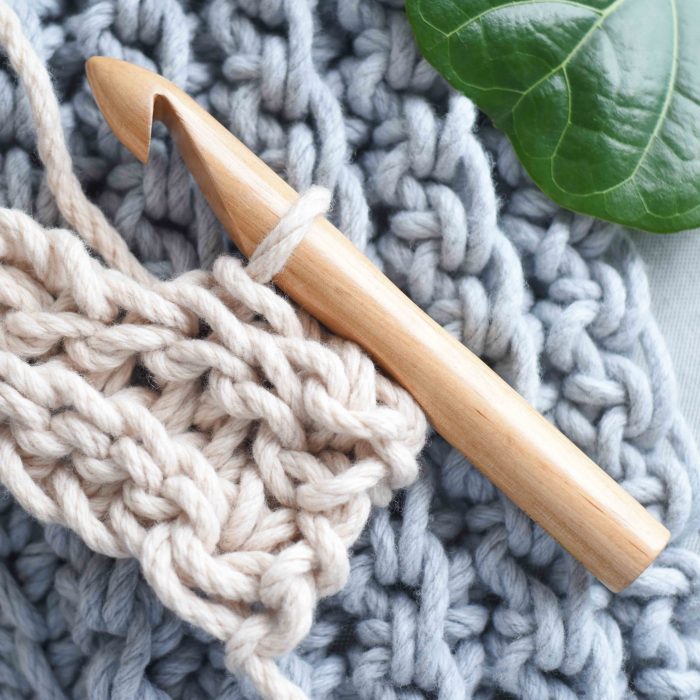 So as a thank you for those who support me, and local Australian farmers, I am offering you a Birthday Bonus!
Until 10th June, when you purchase 5 x 300g of Homelea Bliss you will receive 1 x 300g skein free, a complimentary Lilly Brush and free worldwide shipping! This is enough to crochet a 1m x 1m throw for snuggling up on the lounge, or even bigger if you knit it!
Head here to make your feel-good (and excellent value) purchase!
With love, Lynda. x