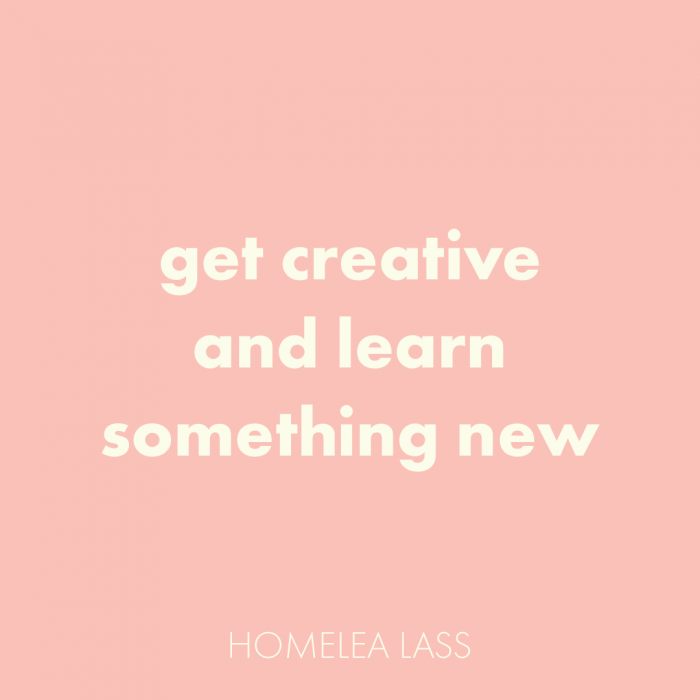 Making chunky blankets is lots of fun, the soft squishy stitches grow so quickly! It's calming and relaxing and costs less than getting a massage! Over the years I've learnt how to make chunky blankets that look amazing, and I've developed Blanket School so that you can do this easily, even if you've never crocheted before.
The easiest way to learn to crochet is with big yarn, a big crochet hook, detailed video tutorials and personal help from an expert teacher. Blanket School provides all of this in our online classroom and online community.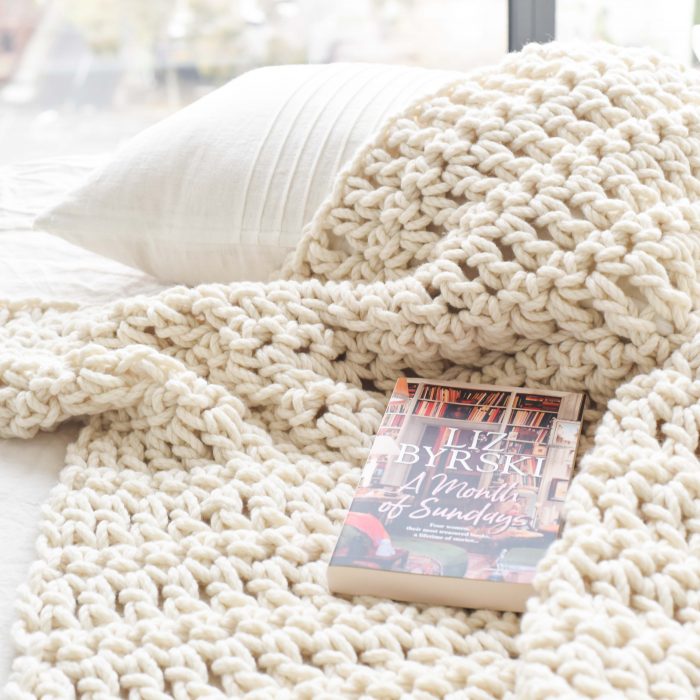 Our Blanket School schedule
Everyone that joins Blanket School makes the Warm Heart Blanket to master the fundamentals of chunky crochet – you'll succeed at making gorgeous blankets every time. Each week, over 4 weeks, a new lesson is released online. This is our Blanket School schedule:
welcome lesson – 12 October 2019
lesson 1 – 19 October 2019
lesson 2 – 26 October 2019
lesson 3 – 2 November 2019
lesson 4 – 9 November 2019
Once the lessons are released you can access them any time you like and all of this is only $45/month (starting from lesson 1)!
After completing your Warm Heart Blanket you'll get access to the Bliss Blanket and Macarla Blanket online classes, and you'll be able to join in with our Mystery Blanket CAL which our current Blanket School students are starting soon.
In Blanket School you'll always have:
2 live Q&A webinars each week to get help (recorded)
1 live Masterclass per month to learn more about crochet (recorded)
9 bonus Masterclasses available to watch now
access my smaller crochet patterns
20% off in my online store
24/7 access to our Facebook group and help whenever you need it.
Don't want to make a chunky blanket with premium Australian merino wool?
I've designed Blanket School so that you can use different types of yarn. Simply go to your local yarn or craft store and find a yarn that's about 1cm in diameter – you'll need at least 400m of it.
You'll also need a 25mm crochet hook, scissors, tape measure, 2 stitch markers (or pieces of yarn) and a Chunky Yarn Joining Kit (optional).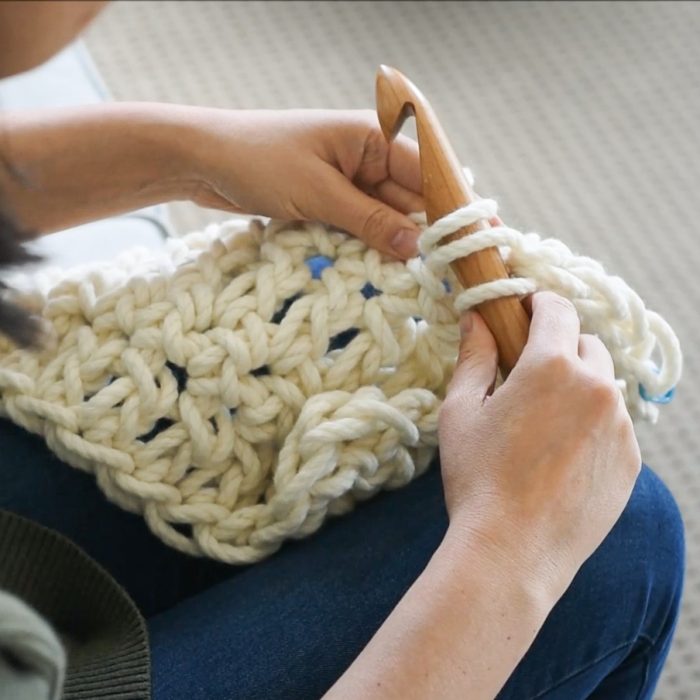 Making chunky blankets will help you to relax
It's a wonderful opportunity to feel calm as the soft stitches unfold before you, while making something beautiful for you, your home or as a gift for someone else.
20% off and Free Shipping
Did you know that Blanket School students get free shipping and 20% off everything in my online shop? For your first month's membership of $45 you'll make a chunky blanket and you'll be able to save $106 on what you need to make it!
Enrol in Blanket School
You'll use the skills you'll learn in Blanket School again and again, and your crocheting will look amazing. The doors to Blanket School are only open a couple of times a year, so enrol now so you don't miss out! Head over here to join now.
I'm looking forward to helping you in Blanket School!
With love, Lynda.
Comments