A handmade chunky blanket is a beautiful Christmas present – it's the ultimate way to wrap your family and friends in your love, especially if they live far away from you. They're quick to make and the chunky texture is always popular – everyone loves a chunky blanket! They become even more special when they're made with soft merino wool which is 100% Australian made and grown.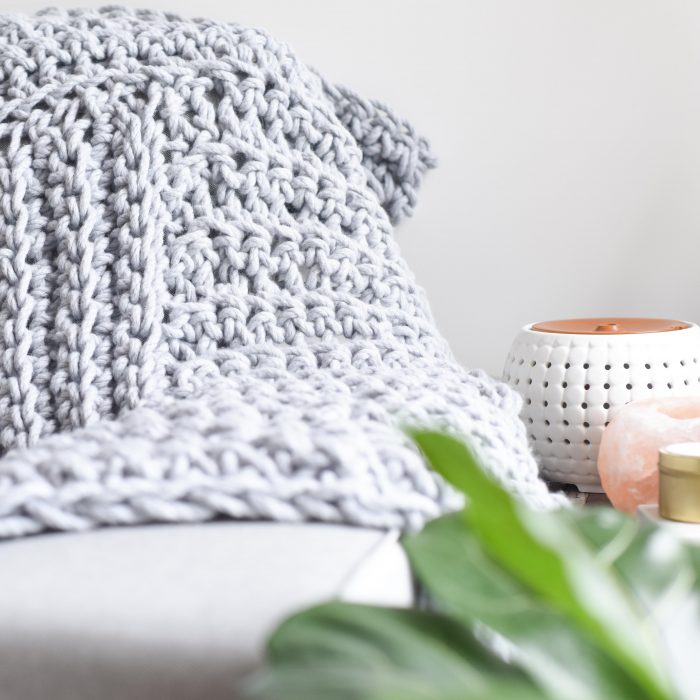 My top tips for choosing a chunky blanket colour:
 Go for the classics – navy, natural and grey are classic colours that never go out of style.
What colours does the recipient they have in their home? Choose a colour that they have a lot of or a colour that blends in nicely.
Go for the neutrals – being able to look good with everything, neutrals like donkey, natural, oatmeal and grey are a safe bet.
There are lots of chunky blankets being made with my signature yarn, Homelea Bliss, at present and natural, rhubarb and grey are the most popular colours.
Grey
Oatmeal
Natural
Navy
Rhubarb
Donkey
Mushroom
Olive
Cumin
Why don't you make chunky blankets as Christmas gifts?
Homelea Bliss, our premium chunky yarn made from Australian grown and processed merino wool, is perfect for making chunky blankets that look good for a long time.
Our chunky blanket online courses in Blanket School show you exactly how to make chunky blankets with video tutorials, and you don't even need to read the crochet patterns! The added bonus – you'll receive 20% and free shipping in our online shop.
Why don't you join us in Blanket School now?
With love, Lynda.