Here at Homelea Lass, we believe that crocheting should be easy, and this free video tutorial shows just how easy it is to make a stunning wool scarf that you'll wear all winter long.
The easiest way to crochet is with big yarn and a big hook. This combo is so much easier to see and manoeuvre – little hooks and yarns are so fiddly!
We're committed to removing the frustration from crochet with detailed video tutorials and using quality yarns and tools that are a pleasure to use. You'll learn lifelong skills from us that you'll be able to use to crochet any pattern.
Check out the video above to see just how easy it is to make our Grounded Cowl – you'll have it made within an hour, even if you've never crocheted before.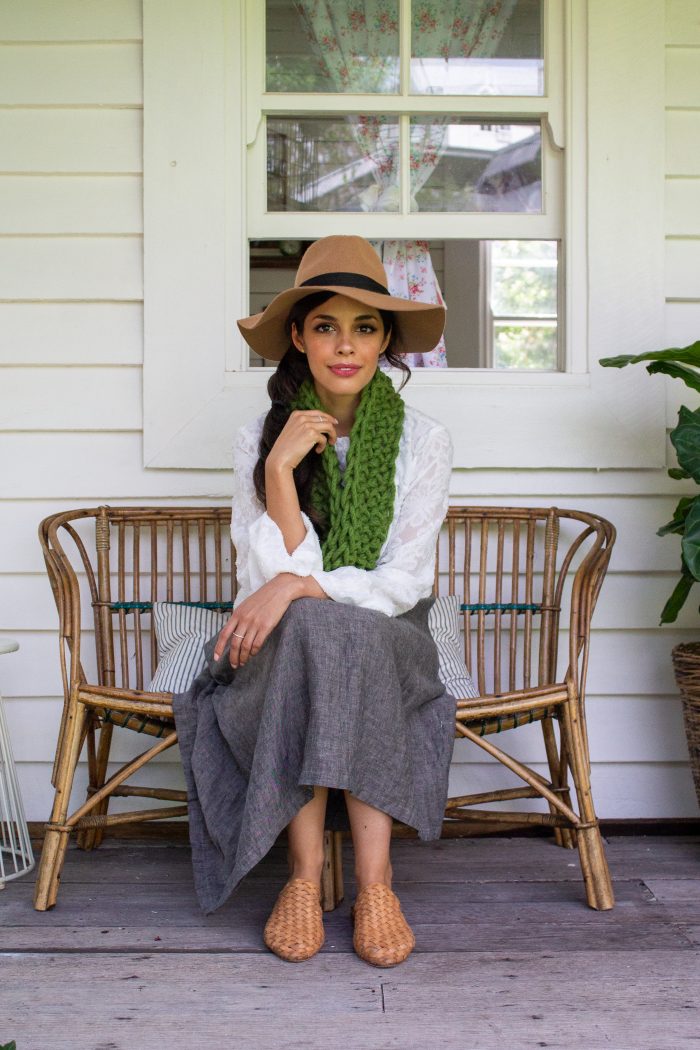 Make your own Grounded Cowl
The Grounded Cowl is one of the 5 patterns (with videos) included in our Chunky Scarf Crochet Kit – it's got everything you need to crochet your own chunky scarf.
Already have a 25mm crochet hook? Grab a 300g skein of our soft Homelea Bliss yarn to add a pop of colour to your winter wardrobe.
You're going to love crocheting your Grounded Cowl!
With love, Lynda.