One of the questions I hear regularly from our customers is "I want to learn to crochet but I'm not sure if I'm able to follow the instructions and make something?"
Chunky crochet with detailed video tutorials is the easiest way to learn to crochet, and everyone can do it.
The big hook and yarn are easy to hold and manoeuvre (it's not fiddly) and you're able to pause and rewatch any part of the video. With our video tutorials, you're even able to slow them down to make it easier to see what's happening.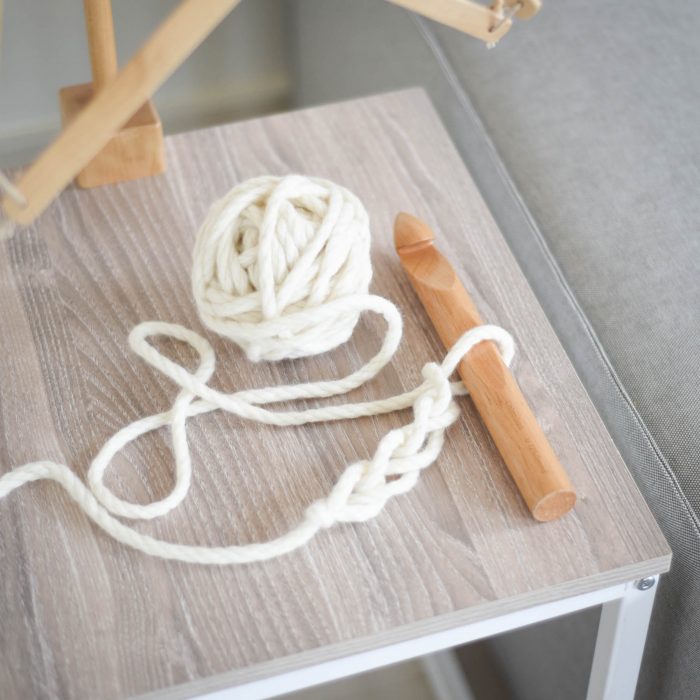 Lots of people have learnt to crochet with our kits, and they're amazed that they're able to do it.
Ismay was one person who crocheted her first scarf with our Chunky Scarf Crochet Kit, and you're able to read about her experience here.
"I am of the notion that if I can do this, anyone can! Yes, even if you have never crocheted before, and think, "oh I can't possibly find the time to make that!", take it from a working mother of three, who finds going to the grocery store alone a luxury, you absolutely can! And you should!" Ismay
Did you know that we have a weekly online Social Crochet time where you're able to come along and get help? It's each Sunday at 4pm AEDT and I'm happy to help you with anything that you're finding difficult. I'm also available to answer your questions via email or web chat.
Why don't you pop over and explore our Chunky Scarf Crochet Kit here?
You're going to love learning to crochet!
With love, Lynda.