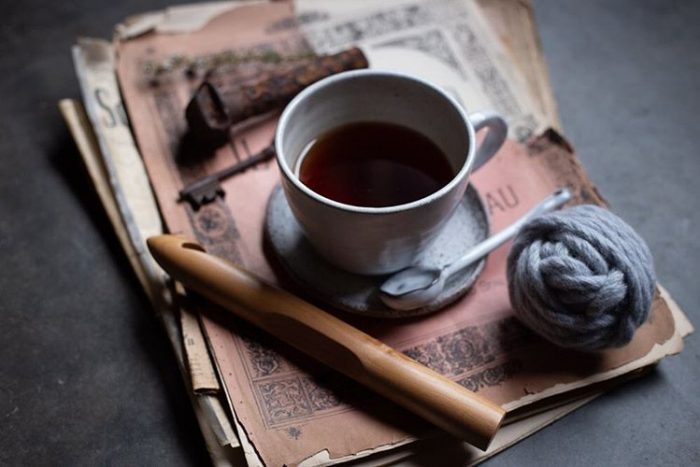 Being able to knit and not being able to crochet is something I hear all the time – you're in good company!
The good news is that knitters that have been so frustrated trying to crochet have successfully mastered crocheting with our chunky crochet kits.
Learn to crochet for knitters.
The most important thing you need to know – crocheting is completely different from knitting so leave your knitting skills to the side when you pick up a crochet hook.
Be gentle on yourself and don't expect that you're going to be perfect the first time you try – we all go through a learning curve.
What kit should I start with?
The Chunky Scarf Crochet Kit and the Warm Heart Blanket Crochet Kit comes with detailed video tutorials to help you, and you can see exactly how to hold the hook and what to do. You're also able to slow the videos down and replay them as many times as you like.
The big yarn and crochet hook are so easy to hold and manoeuvre – it's the easy way to learn to crochet.
Ready to get started with your Chunky Scarf Crochet Kit?
I know you can learn to crochet – you're a visual learner and you just need to right instructions to show you what to do.
Currently, our Chunky Scarf Crochet Kit is 10% off with free shipping! Simply enter the code KNIT at checkout.
Pop over here to shop for your Chunky Scarf Crochet Kit now – you'll be crocheting up a storm before you know it!
Happy crocheting!
With love, Lynda.