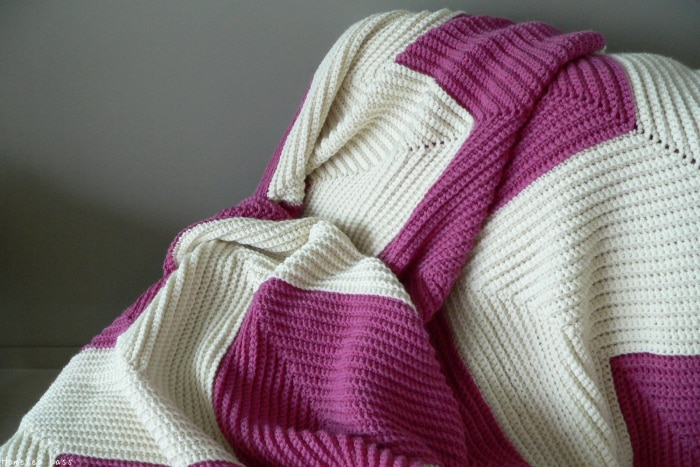 Lately I've been working on a huge crochet project, it's probably the biggest creative endeavour I've ever undertaken.  My drive to finish it was tested, but I'm pleased to announce that it's successfully finished!  Yay!  I think I'm overjoyed, chuffed and relieved at the same time.
I've called this blanket the "Coconut Ice Chevron Blanket" because the stripped pink and cream remind me of the old-fashioned sweet treat.  It should make for sweet dreams!  It's a gigantic 2.5m by 2.5m and it contains over 4.5kg of 100% wool.
This bright and colourful blanket is perfect for having on the bed during the in between months – when a doona is too hot, but a sheet is not enough.  The Coconut Ice Chevron Blanket can also be used as a bedspread, it really is too pretty to cover up.
Do you want to make your very own Coconut Ice Chevron Blanket? The crochet pattern is available as part of a Maker or VIP membership.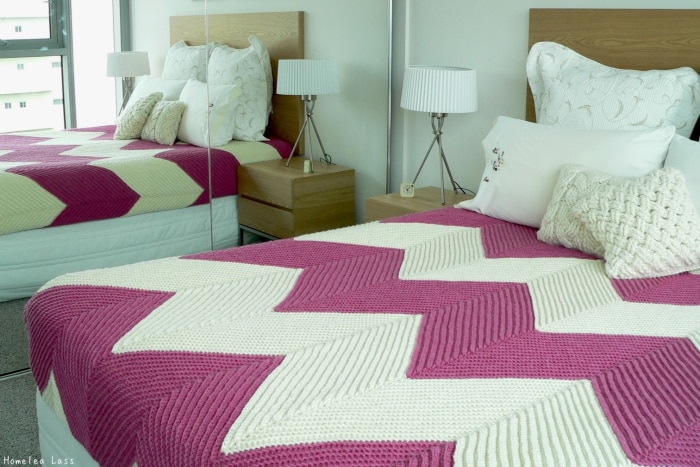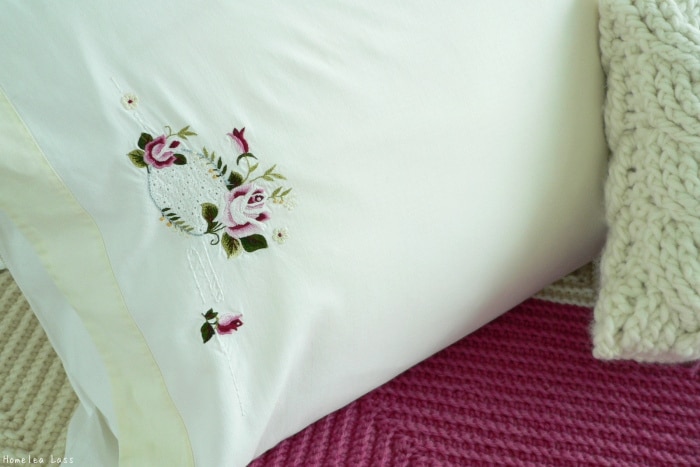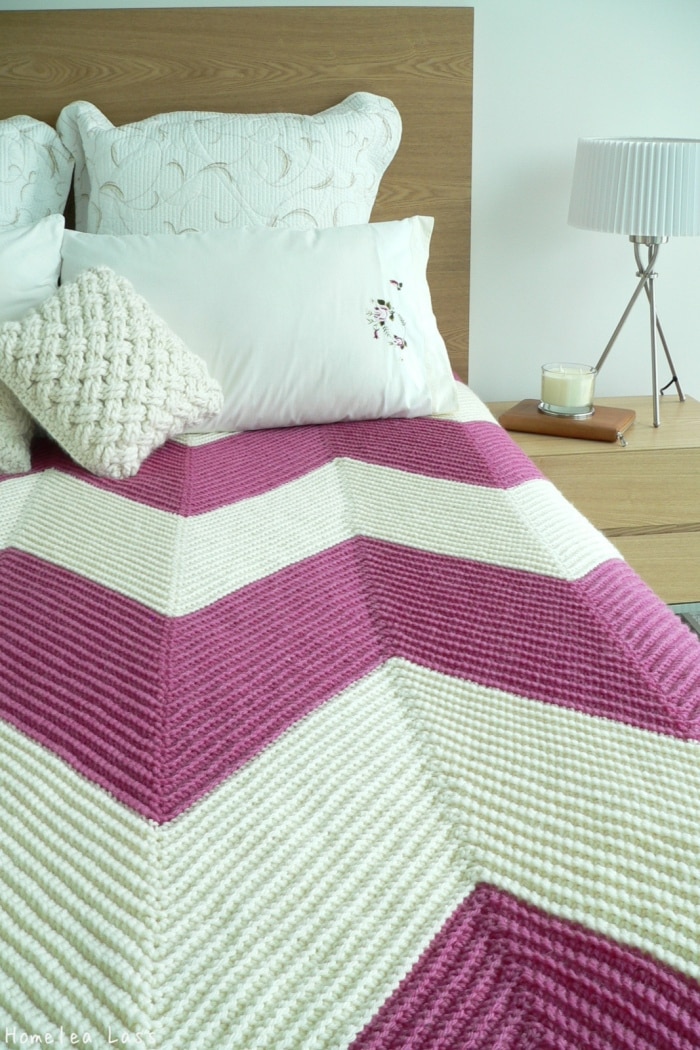 What's the biggest creative project you've ever undertaken?
Cheers,
Lynda.