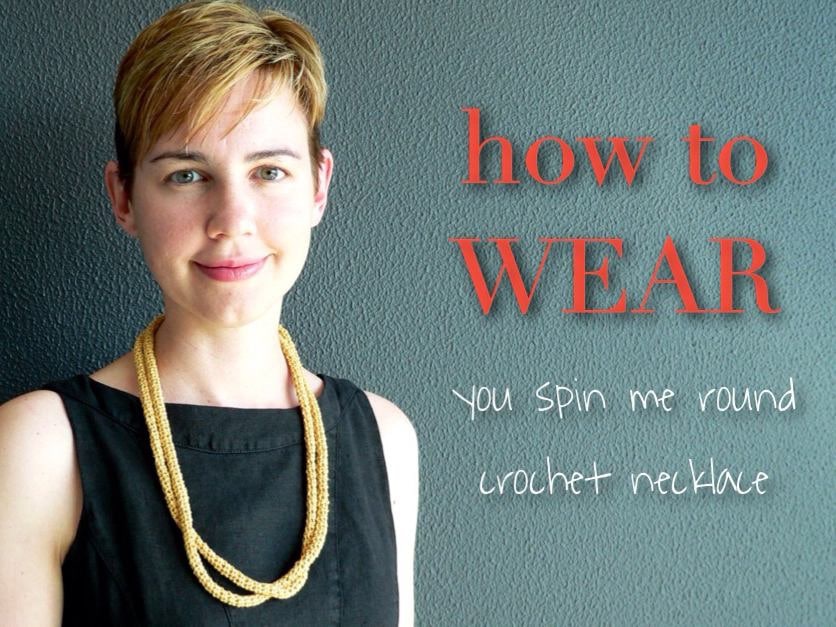 Have you whipped up a You Spin Me Round Necklace but need a bit of inspiration on how to wear it? One Homelea Lass reader suggested that a tutorial on how to style the necklace would be useful and I thought this was a great idea.  I decided that this was a fantastic opportunity for the first Homelea Lass video – I'm a little bit excited about talking to you!
In the video I go through 4 different ways to style and wear the necklace (they're in the photo below) plus another 3 styles – that's a total of 7 different ways to wear one necklace.  The great thing is that the styling ideas can be used on any necklace you have that's similar.
Here's the video so watch away to your hearts content!  If you're looking for the crochet pattern to make the necklace you can find it here.
My favourite ways of wearing the necklace are styles one and four, how about you?
Cheers,
Lynda.