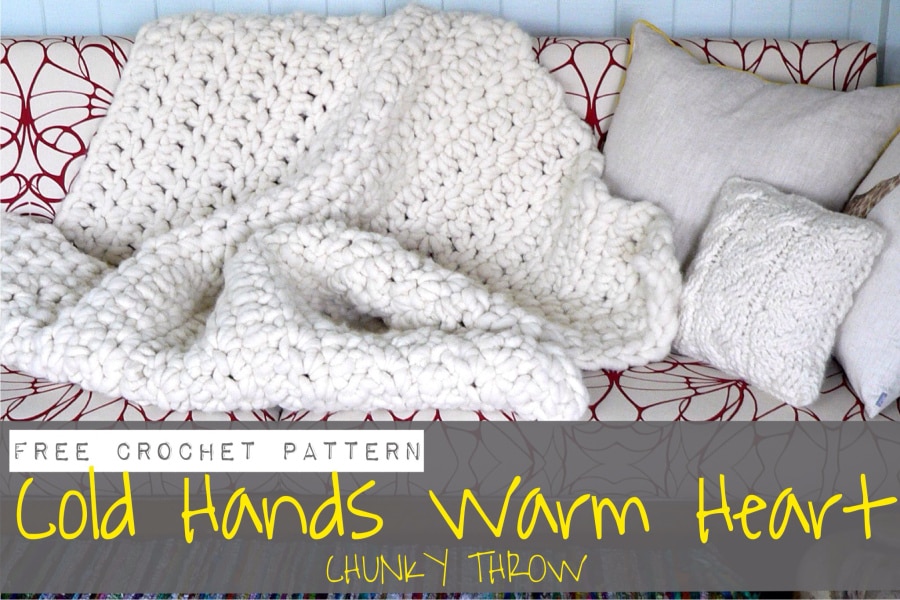 When it comes to anything crocheted or knitted, chunky is better. The large loops, interwoven together, create a texture which just has to be touched. Chunky blankets are the ideal accompaniment for snuggling on a cold night, preferably with a wood fire!
To fulfil all your chunky blanket needs I've design the Cold Hands Warm Heart chunky blanket. It's super chunky which makes it the perfect winter accessory. Made from merino wool yarn, it feels and looks soft and luscious. It looks that good that it's hard to resist it when it's draped over your sofa.
The great thing is that you can whip this throw up in a couple of hours – bring on the snuggling!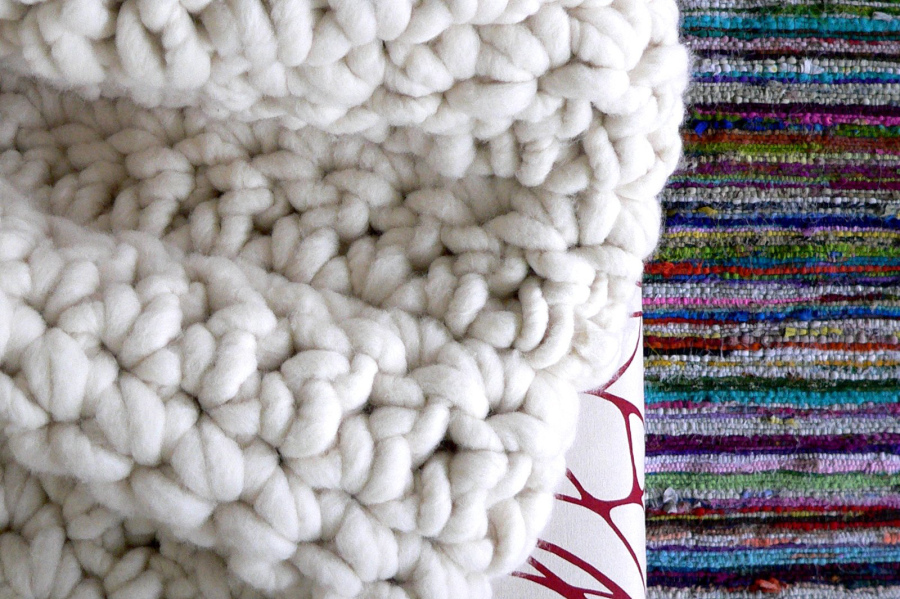 What you'll need:
Size:
Finished size – 1.2m x 1.2m
Gauge – 3 stitches and 2 rows in a 100mm x 100mm square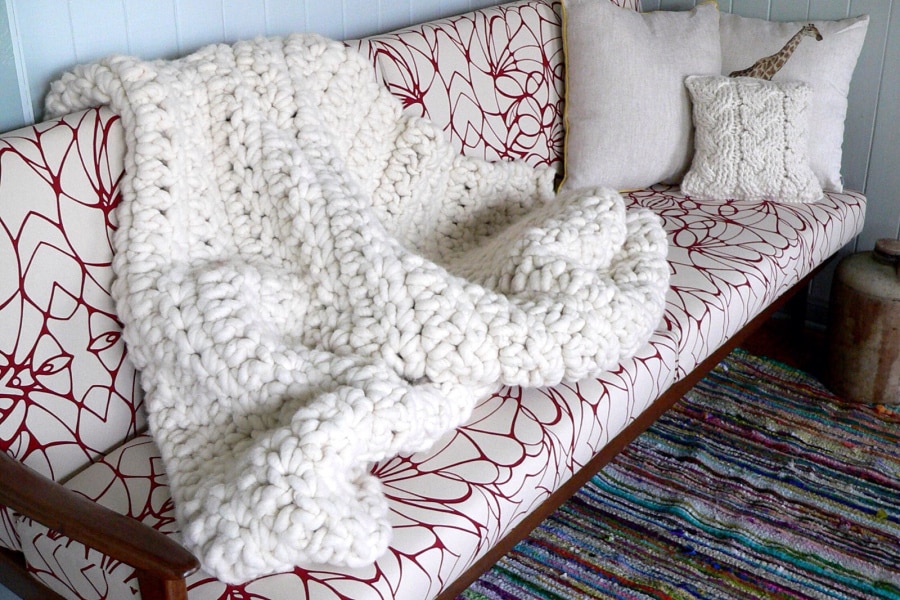 How to make it:
This pattern uses UK crochet terminology.
Foundation Chain – Make a slip knot and then make 32 chains.
Row 1 – Work a double crochet into the first chain from the hook, then form a chain (this is the first stitch of the row. Then work a treble into each stitch. At the end of the row you'll have 32 stitches. Turn.
Row 2 – Double crochet into each stitch 32 times.  Turn.
Repeat rows 1 and 2 another 12 times so that at the end you have 26 rows.
Fasten off and weave in the ends. Because this yarn is so big the best way of doing this is with your fingers.
Super dooper, easy peasy! How did you go? Let me know in the comments below. I'd love to see a photo of your Cold Hands Warm Heart throw – share a photo on the Homelea Lass facebook page or tag @homelealass on Instagram.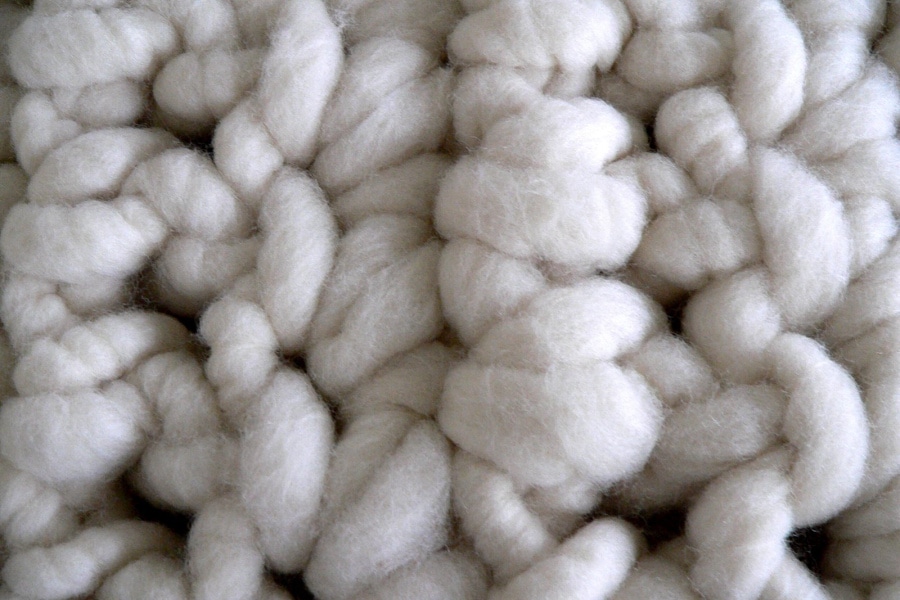 If you like super chunky crochet then pop over and check out my extreme crochet board on Pinterest and follow @HomeleaLass on Instagram.
You can find this pattern on Ravelry here.
Cheers,
Lynda.