I love winter! There's nothing better than snuggling up under a chunky blanket, especially when it was lovingly created with soft and chunky merino wool. Here in Australia the leaves are starting to turn yellow and drift to the ground – a sure sign that autumn is here and winter is on it's way – it's blanket weather!
To celebrate the arrival of the best time of year I've gone through my online boutique and picked out my favourite snuggly things . . . I hope you love them all.
Hug Blanket
Cold, cold weather calls for lots of warm, warm things  . . . and my Hug Blanket! It's huge oversized stitches will look amazing on the end of your bed, and they'll keep you warm all winter long.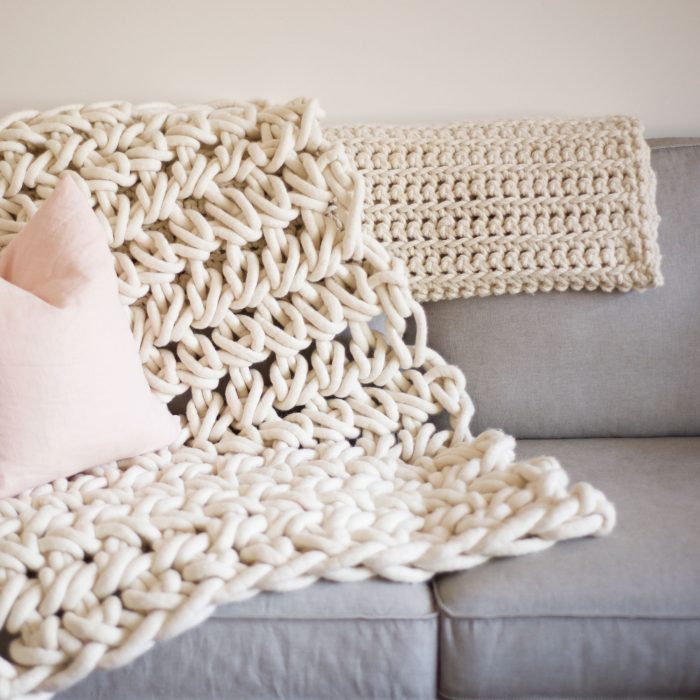 Macarla Blanket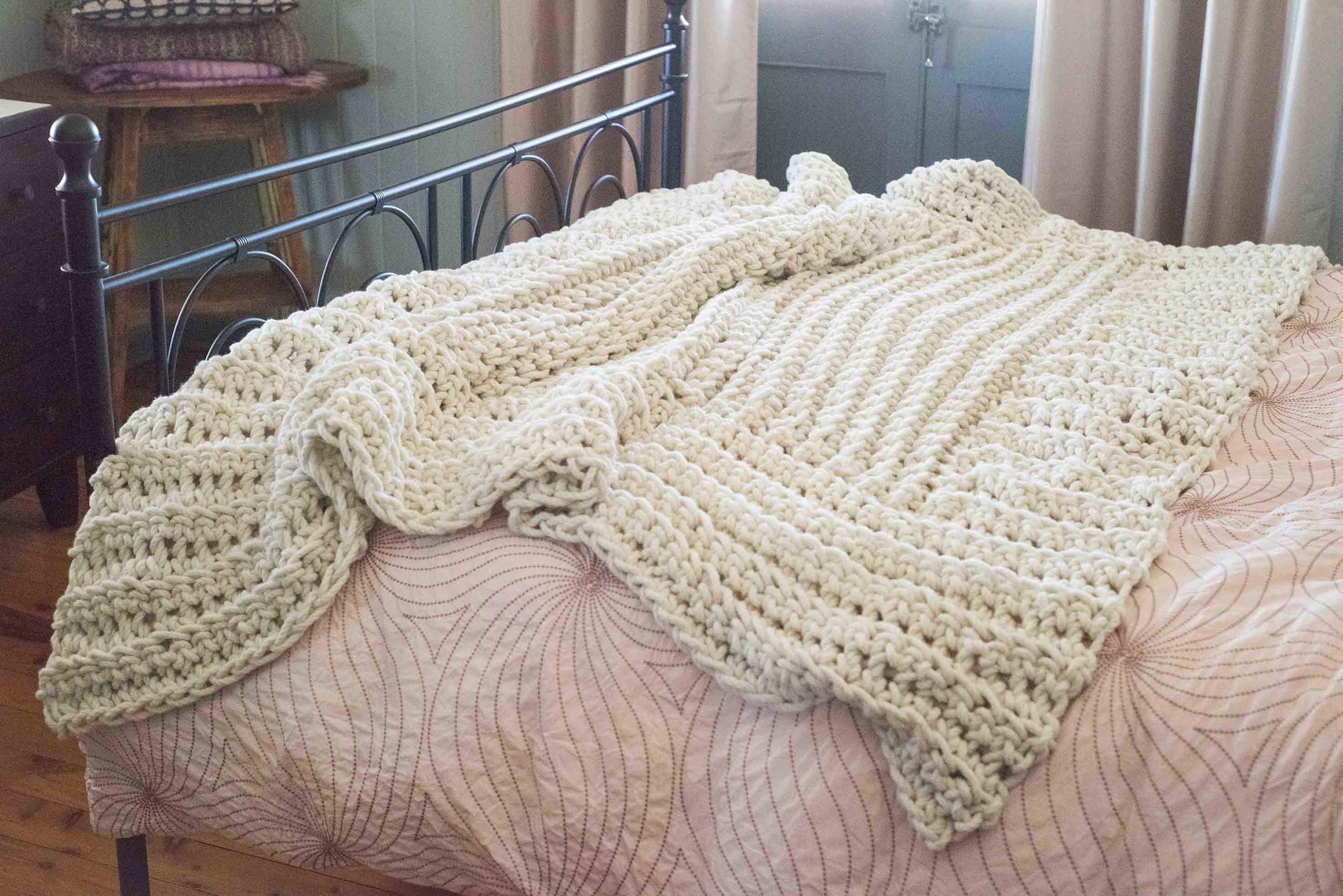 Do you long to wrap your family in love? The Macarla Blanket was designed to do just that. It's loose and drapey stitches feel absolutely amazing; it's just perfect for snuggling on the couch.
Mini Bliss Potholders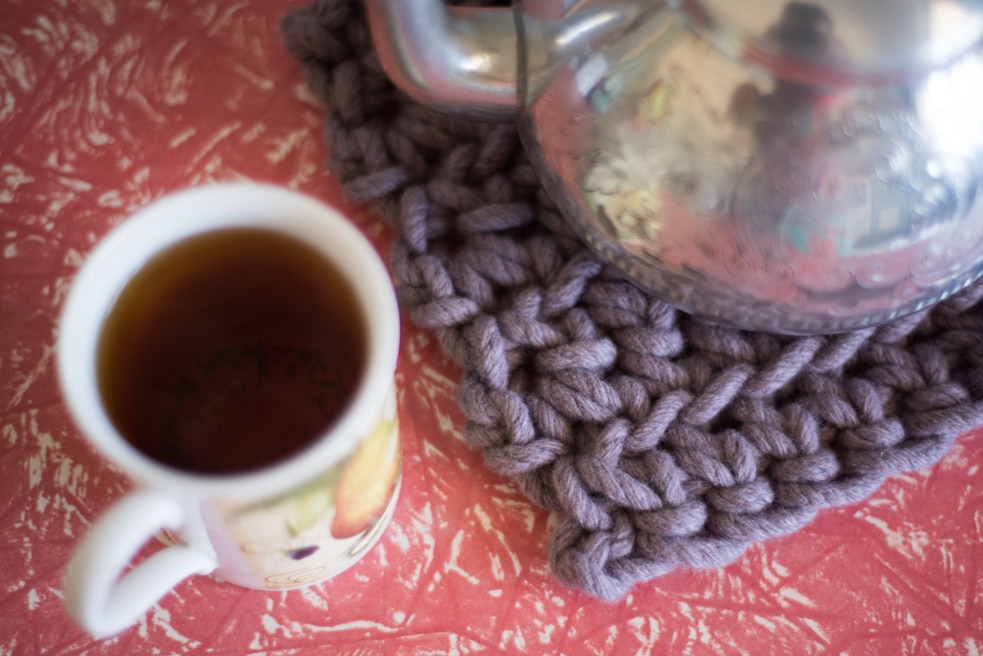 The cold weather calls for lots and lots of cups of tea and coffee . . . and a chunky potholder! Why not dress up your kitchen with some chunky goodness, and give your teapot it's own chunky blanket?
Bliss Blanket
The Bliss Blanket is designed and created to wrap you in love and help you escape to your happy place. It's perfect for snuggling up in at the end of a long day.
With love, Lynda.