Have you ever seen the magic that is arm knitting? It's been quite a popular topic amongst the creative community, and the reasons are plentiful. It's a unique way of creating, it utilises chunky yarn that is soulful and loving, and it builds upon itself so quickly that you can create something wearable in just a couple of hours. Did you know that you can also create giant chunky scarves and blankets with giant knitting needles? This eliminates the issue of being physically part of your creative process so you can stop and start as you please.
Are you ready for a sensory overload as we take things bigger and better this week? If you are looking for a project that is fast, and oh so very satisfying, this is the project for you.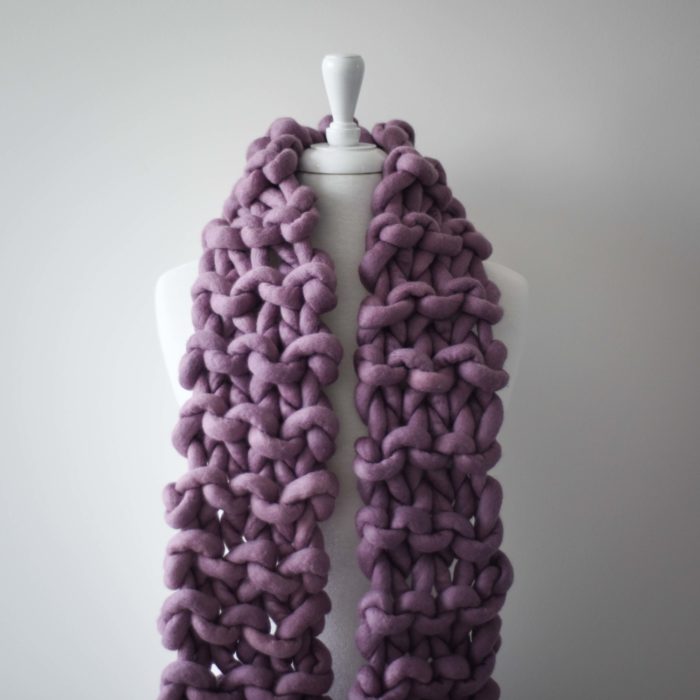 What you'll need:
o 1kg ball of Homelea Hug extreme yarn in your favourite colour
o 35mm knitting needles
o Scissors
o The desire to make something beautiful – quickly!
Here is your FREE knitting pattern:
o Cast on 3 stitches
o Knit every stitch, turning at the end of each row.
o When you get close to the end of the ball (approximately 25 rows), cast off.
o Weave your ends in under a couple of stitches using your fingers.
How to wear your giant scarf:
o Wear it draped around your neck, or when the cold winter wind blows wrap it around your neck for added warmth.
o Pair a brightly coloured scarf with your favourite winter greys and blacks, or choose a neutral colour to highlight the amazing, oversized stitch texture.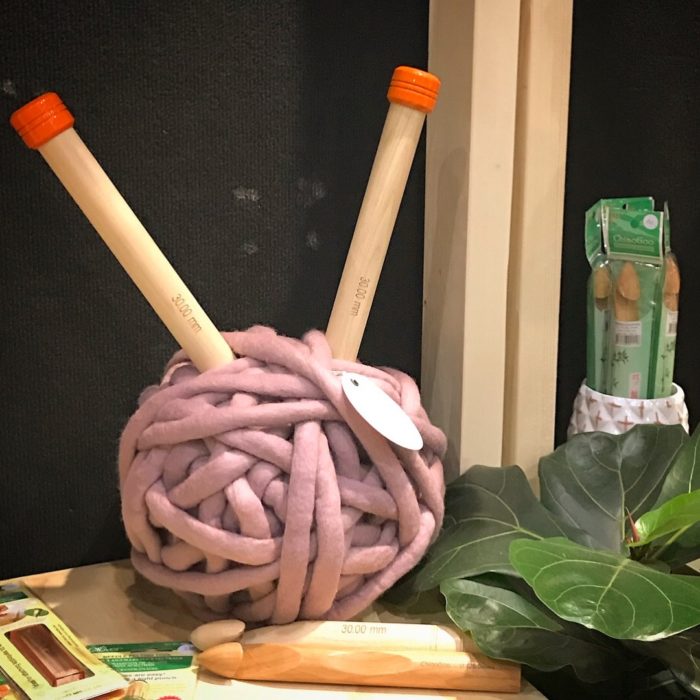 Looking for another reason to get started on a project like this? Have you ever heard of the effect that weighted blankets and textiles have on those who seek calm and solace from feelings of busyness, stress and anxiety? A chunky knitted scarf or blanket made with 1kg ball of Homelea Hug extreme yarn has a similar therapeutic value to me. The weight of the items I create with this beautiful hearty yarn, often help centre me and soothe me throughout the day. I love the idea of giant knitting and creating soulful items that you can take with you wherever you go (like a scarf) for this reason particularly.
Could you benefit from something like this? The making process and the wearing once you're finished? Give it a go! What are you waiting for?
With love, Lynda.