When chatting with some maker friends I heard of The 100 Day Project. It's designed to build creativity by doing "something" each day for 100 days.
At present I'm finding that I'm struggling to focus on my big crochet projects for long. The thought of making a heart a day (for 100 days) from my leftover yarn appealed to me. It won't take long, I get to revisit all my favourite yarns and it's a way of being creative without tackling a huge project.
I realised it's a way for me to carve out a moment of mindfulness each day. My little bit of creative bliss.
What to do with 100 crocheted hearts? I'm hearing so many beautiful stories of people leaving their crocheted hearts in their neighbour's letterboxes, sending them to friends and giving them to hospitals. You can always make a garland or put them in a clear vase to track your journey through the 100 days.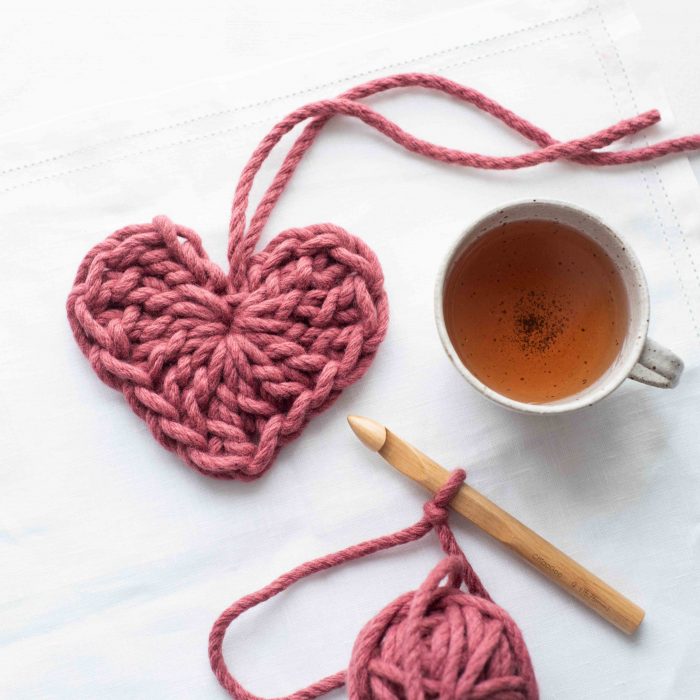 You're able to use it with any sized yarn, simply use a crochet hook size that suits the yarn. Grab your leftover bits and pieces of yarn, pop them in a basket or bowl, and make your first heart today.
Share your hearts on Instagram use the hashtag #hearts100days #homelealass.
I'm looking forward to seeing your crocheted hearts, and hearing how you spread love throughout the world with them.
With love, Lynda.