Learning something new takes time, and it's okay if you're taking longer than you thought you would.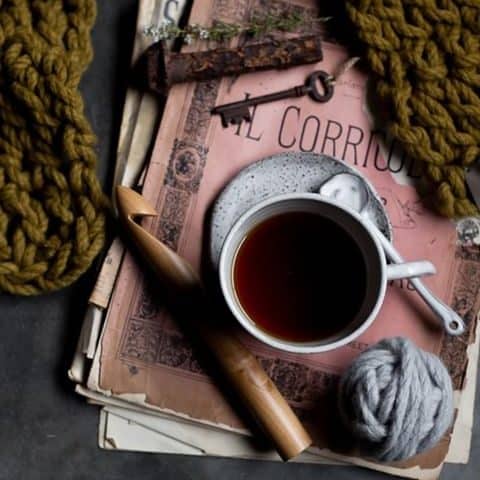 It's okay if you've got a crochet kit in the cupboard that you haven't started yet.
It's okay if you've got a crochet kit waiting for you. It's okay to give yourself a leave pass, and say "I'll do this later".
It's okay to find joy in the feel of the yarn and to feel calmed by the colour you've chosen. It's okay to feel satisfied that you are going to crochet one day and find peace in having a creative dream. It's okay.
It's okay to try crocheting and felt frustrated.
Learning to crochet takes mental energy. You need to be able to concentrate and you need mental space to do it. If you've tried watching the videos and you just haven't been able to do it, it's okay.
When you reach the point of frustration, take a couple of deep breaths. Breathe in through your nose, deeply, and then breath out through your mouth, deeply. Let it all go.
It's okay to put your crocheting down and come back to it later when you're feeling fresh. It's okay to just enjoy looking at it, and have the inner knowing that one day you'll be able to use what you make. It's okay.
It's okay to ask for help.
If you normally should be able to do this and you just can't, it's okay to ask for help. To feel vulnerable but know that this is something you want to be able to do.
I hope this has helped you. Know that whatever you are experiencing right now is okay. You don't need to be kicking huge goals, and when you do master crochet it's going to be even more rewarding!
With love, Lynda.