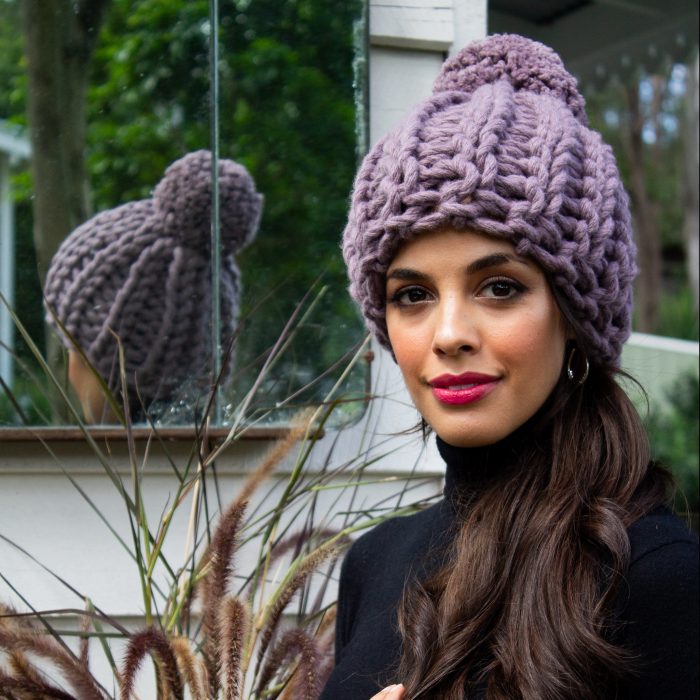 Isn't the Toasty Heart Beanie a stunner? It's chunky oversized crochet stitches and massive pompom are irresistible!
This beauty is crocheted (not knitted), has no shaping (it's made as a long rectangle) and it comes with video tutorials which show you exactly what to do. It's also super stretchy and the crochet pattern goes from a baby size right up to a large adult size.
This is what you need to make the Toasty Heart Beanie:
The desire to make something beautiful
Once you've got all your "chunky crochet beanie" making goodies together, dive into the online class (it contains the crochet pattern and video tutorials) and get started!
You'll love your chunky crochet beanie, and everyone will want one!
With love, Lynda.