Learn more about crocheting and be inspired to finish what you start with your Homelea Lass Crochet Membership, and support my small business at the same time.
Grab a cuppa and join me, Lynda, in the Homelea Lass studio as we explore the Homelea Lass Crochet Memberships. You'll discover:
all about the Studio Chats – they're a weekly video full of crocheting fun
how the crochet-a-longs and zoom catch-ups help you finish what you start
what you'll learn in the Beyond the Basic Crochet Stitches online course
the crochet patterns that are only available to Maker and VIP members
what type of membership is right for you
change, pause and cancel your membership
where to start once you get your membership
how to get your crochet membership
Have a question? Ask me in the web chat at the bottom right corner of this page.
explore the studio chats
exclusive access for Maker and VIP Members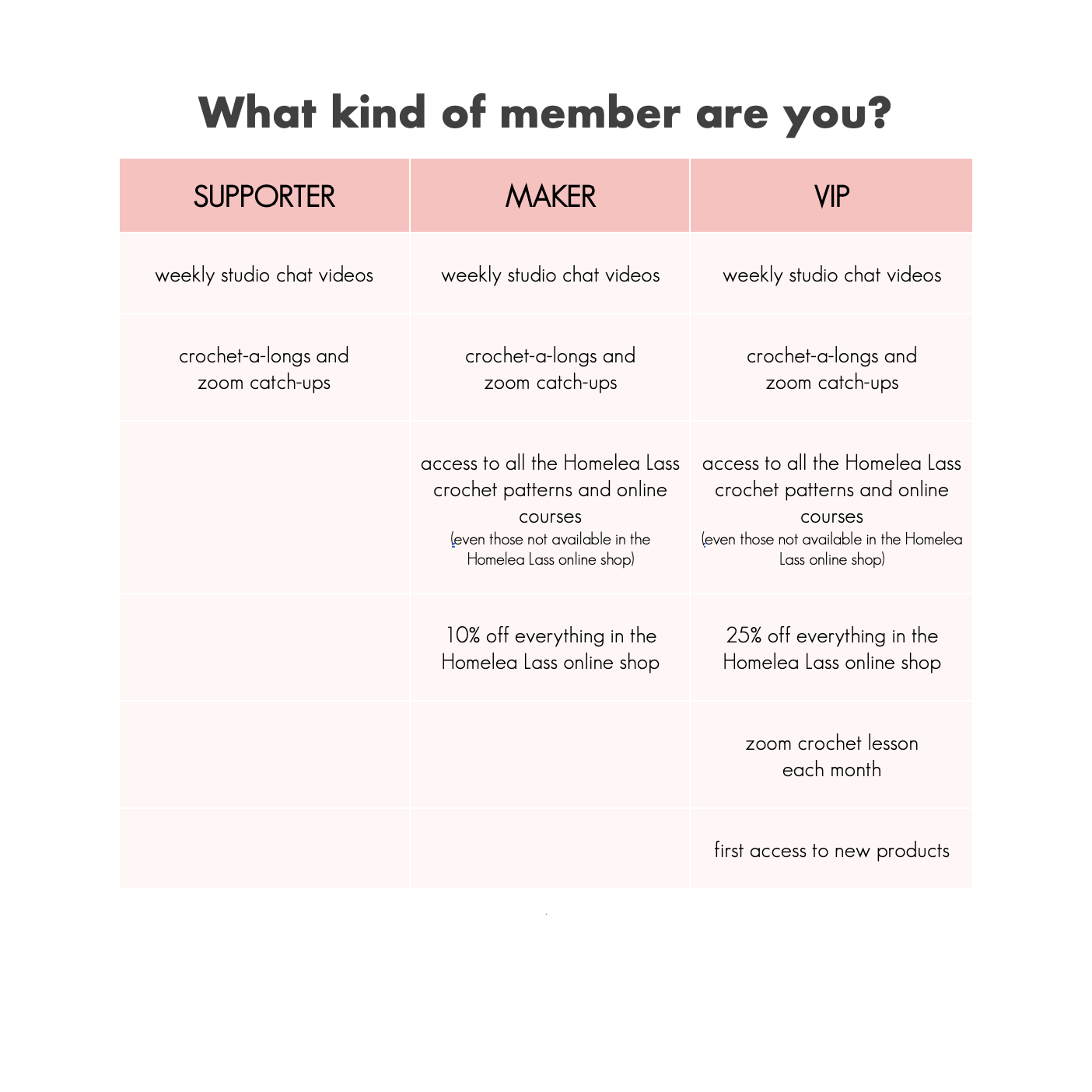 get your Crochet Membership now