Spring is erupting all around me here in Melbourne at present. The days are becoming warmer and as I look outside my window, the trees are proudly wearing their new leaves and flowers are showing their beautiful faces.
I've been inspired by the growth and renewal I'm experiencing, and I've designed a cowl that's texture is reminiscent of leaves and vines growing and moving.
I'd love you to meet my Spring Cowl. She's available as a free crochet pattern, an online crochet class, a DIY Kit and "made for you".
When to wear the Spring Cowl
The open stitches and soft Merino Wool of the Spring Cowl make it perfect for pulling on as the days warm up in Spring, or as they're getting cooler in Autumn.
It's perfect for the in-between seasons; for when the air is crisp and the sun is warm.
For the days when you don't want to wear your big winter scarfs and am looking for something light instead.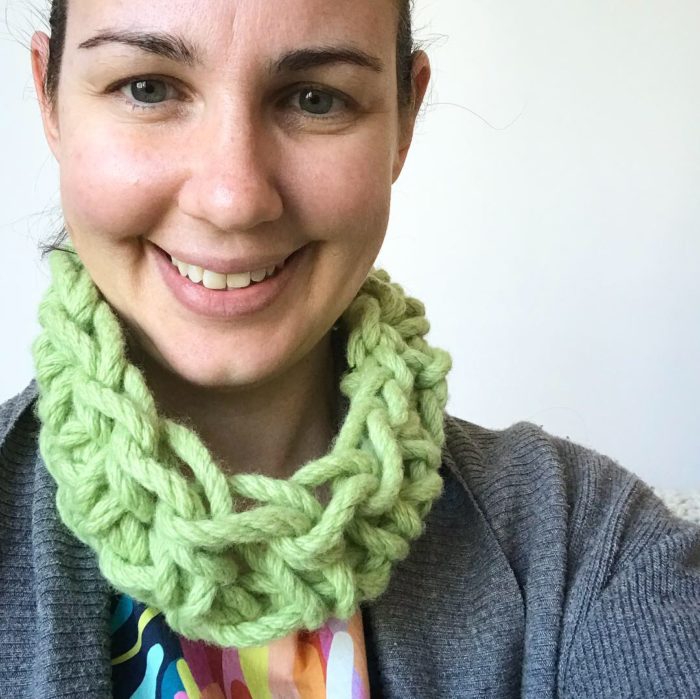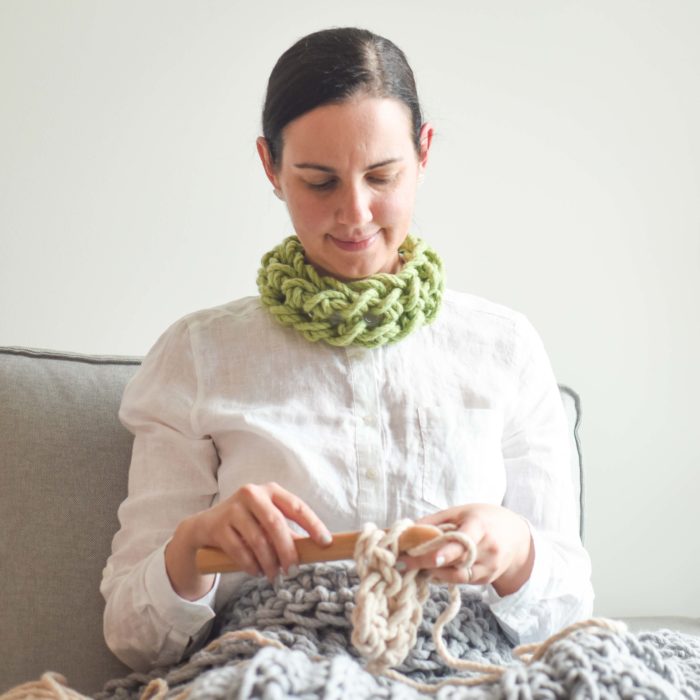 What size is it?
The Spring Cowl is a "mini cowl" and it is approximately 50cm (19.7in) around and 8cm (3.1in) high. I've designed it to fit loosely around your neck like a collar, and the size can be customised.
What colours are available?
The Spring Cowl is available in 12 gorgeous colours. Celery, Olive and Dusky Pink are the most popular colours at present.
How do I make it?
This gorgeous cowl is made by crocheting half treble (half double crochet) stitches in the round – this creates an open and pretty texture that's reversible. It starts off by joining the foundation chain, and then each row is joined with a slip stitch before moving onto the next one.
Don't worry if you've never crocheted before – I've included simple step-by-step instructions and how to videos to show you what to do.
You will need a 100g mini skein of Homelea Bliss and a 25mm crochet hook – this is included in the DIY Kit.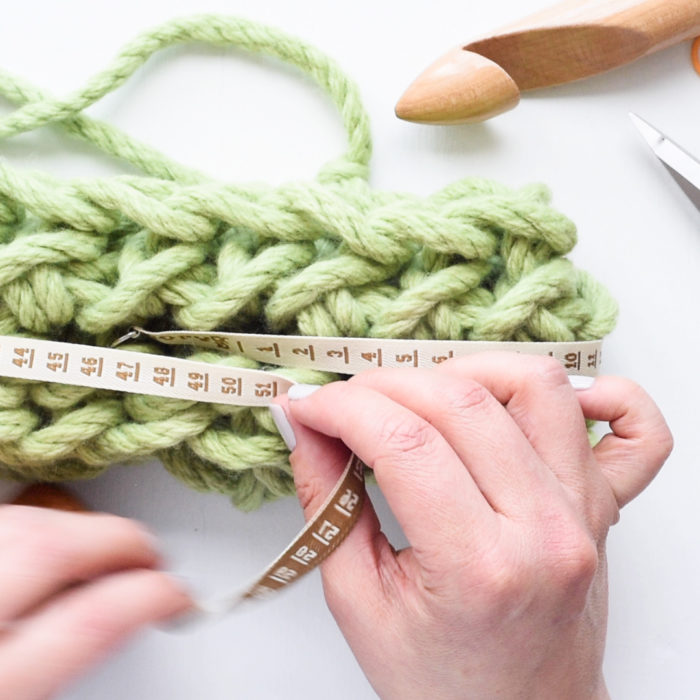 What's included in the online crochet class?
The Spring Cowl's online crochet class has written instructions as well as videos showing how to make your cowl from start to finish. It's like I'm sitting beside you showing you what to do.
You're also able to download the written crochet pattern in beginner and standard formats and in UK and US crochet terminology.
Can you make one for me?
Of course! I'd love to make a Spring Cowl just for you.
What does it cost? How can I buy one?
The crochet pattern is available for free here, the online crochet class is $9 and is available here, the DIY Kit is $37 and is available here, and the "made for you" cowls are $49 and are available here.
I hope you love wearing your Spring Cowl.
With love, Lynda.