I've always been of the notion that Valentine's Day is a time for not only spoiling those that we love, but also a time to treat ourselves. Practicing mindfulness and self love are two things I'm focusing on for myself this year, and it's something I hope to share more of with you as the year progresses.
If you're longing for some "you time", and a project to focus on that is 100% yours (not for the kids, not for your partner – just little old you!), then why not give yourself a little gift this Valentine's Day? Homelea Lass customers often comment on their creative purchases and rejoice in the art of making things and the joy they feel from reconnecting with their creative self. It's a loving process to create a crochet heart, and it's also very easy. The Crochet Heart Kit comes complete with guided learning with me, which feels like I am sitting there making it with you.
The ideal gift to yourself this Valentine's Day is the Homelea Lass Crochet Heart Kit.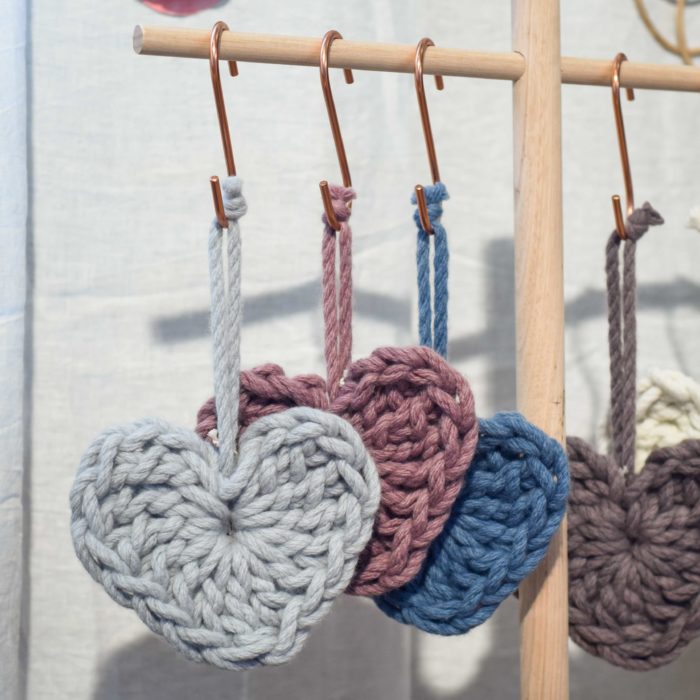 The Crochet Heart Kit makes two 15cm hearts and includes the following:
100g mini skein of Homelea Bliss in your favourite colour
lifetime access to the online class
video tutorial showing you exactly what to do
simple, step by step instructions
pdf crochet patterns in UK and US terminology, as well as in beginner and standard formats.
If you're ready to create something beautiful for yourself and perhaps a friend (your kit makes two hearts), make the month of February the month you practice self love and celebrate creativity combined.
With love, Lynda.