get the crochet pattern and online course or the crochet kit
already have the pattern or kit: access the right handed pattern or the left handed pattern
I'm excited to share my latest design with you!
Made with soft organic cotton, this soothing pattern is a joy to make. The rhythmic up and down pattern of the stitches feels calming to crochet, while the bands of colour provide the motivation to keep going. It drapes beautifully and the textural stitches create a stylish version of this classic style of crocheted blanket.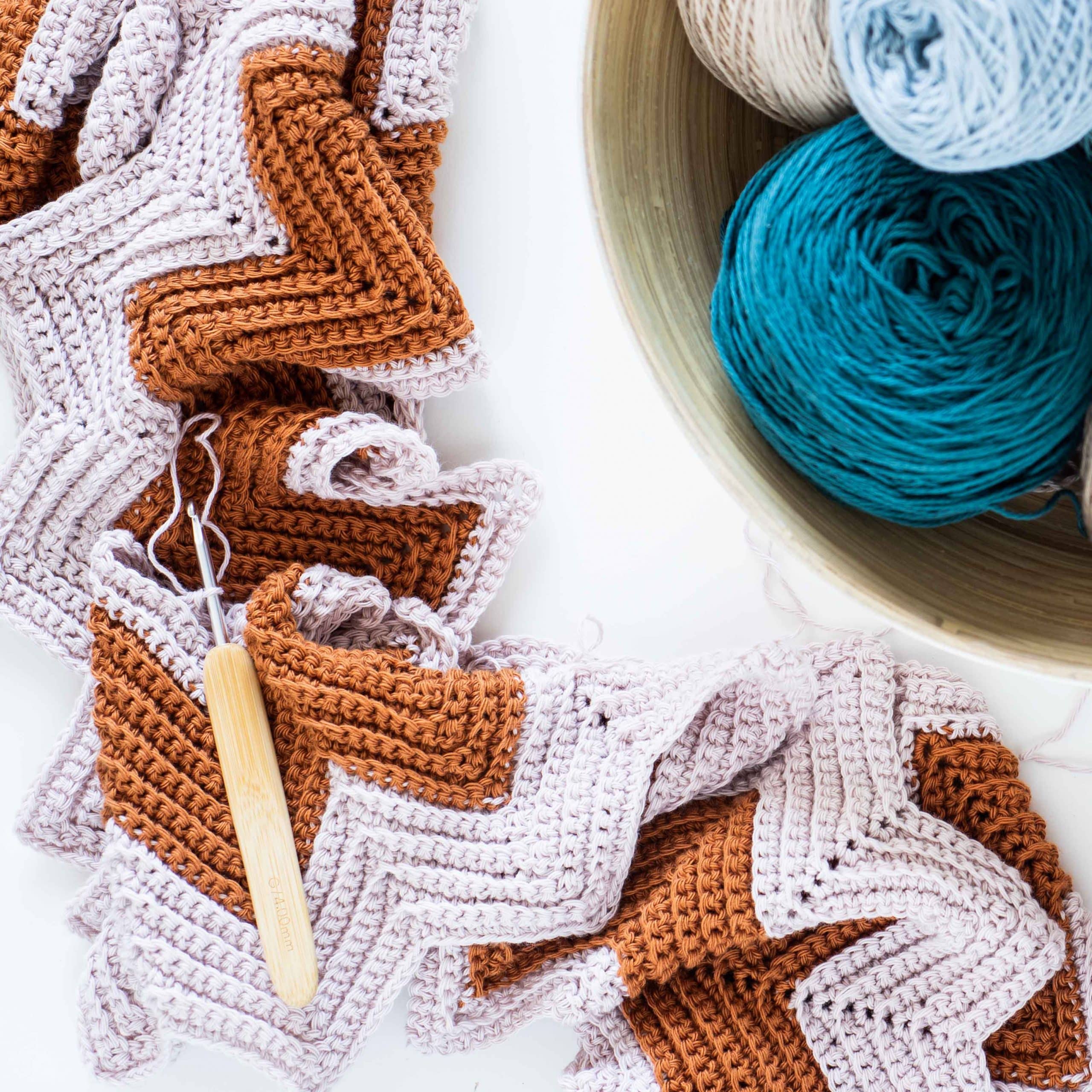 The zigzag of the rows is formed by making increases and decreases. The double crochet stitches (UK terminology) / single crochet stitches (US terminology) are crocheted through the back loop of the stitch below. The stitches on the edges of the blanket are worked through both loops to give the blanket structure and strength.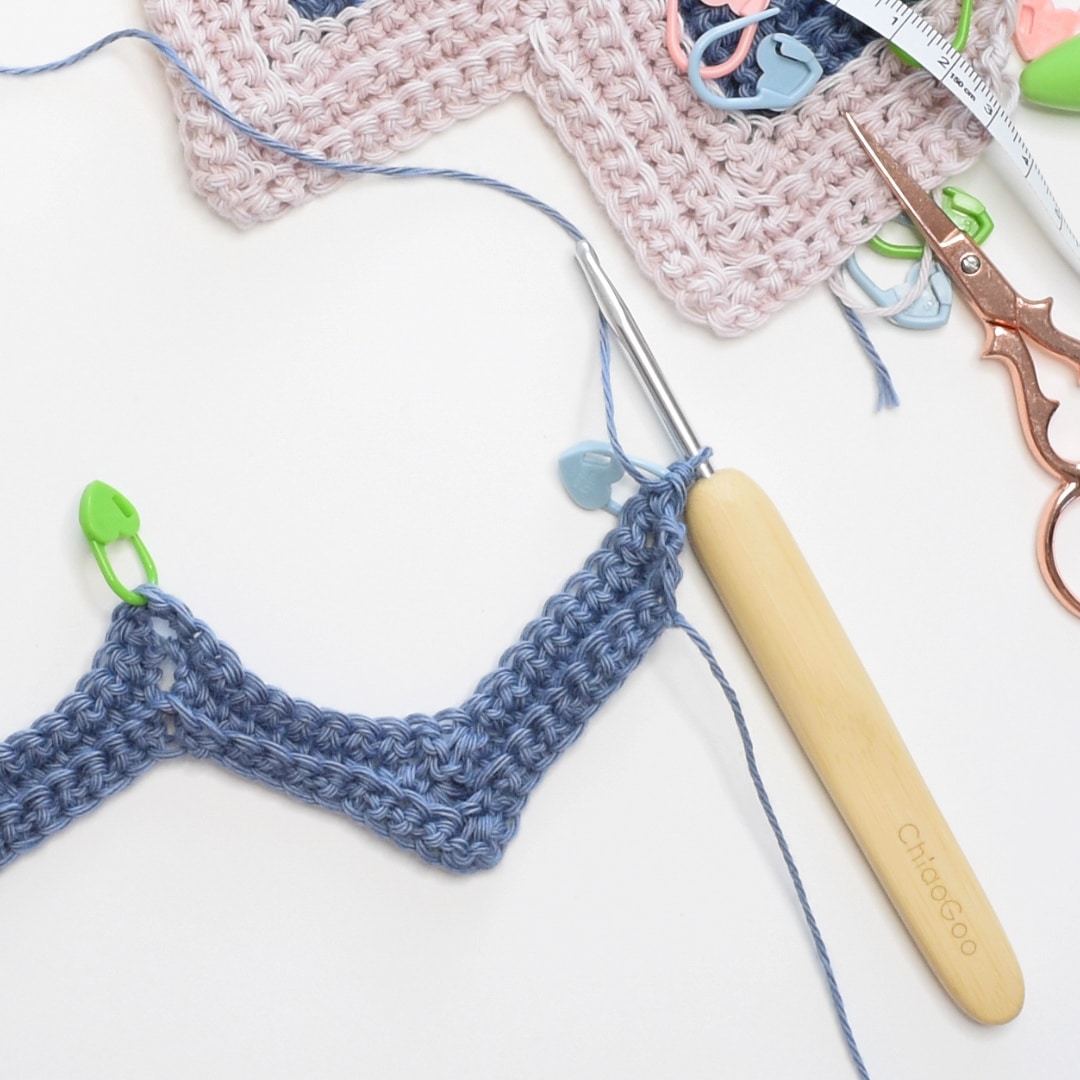 In addition to the crochet kit with everything you need, the crochet pattern and online course includes both left and right handed video tutorials.
There are 3 different sizes (from baby up to lounge) and there's a colour combination that you'll love.
skill level – easy
The Calm Chevron Blanket uses simple stitch patterns and I recommend making it after the Warm Heart Blanket, Bliss Blanket or Midnight Garden Blanket. The crochet pattern and online course includes left and right handed video tutorials so you can see exactly what to do, and we'll make a practice square first to get used to the stitches.
This is what you'll learn while making the Calm Chevron Blanket:
how to wind a skein into a ball
double crochet through the back loop only (UK terminology) / single crochet through the back loop only (US terminology)
how to count rows
changing colours at the start of the row
changing to a new ball of yarn in the middle of a row
how to fasten off and weave in ends
how to check your tension
how to steam block your blanket
It helps to know how to do these stitches and techniques before starting the Calm Chevron Blanket:
have done some crocheting before
slip knot
chain
double crochet (UK terminology) / single crochet (US terminology)
counting stitches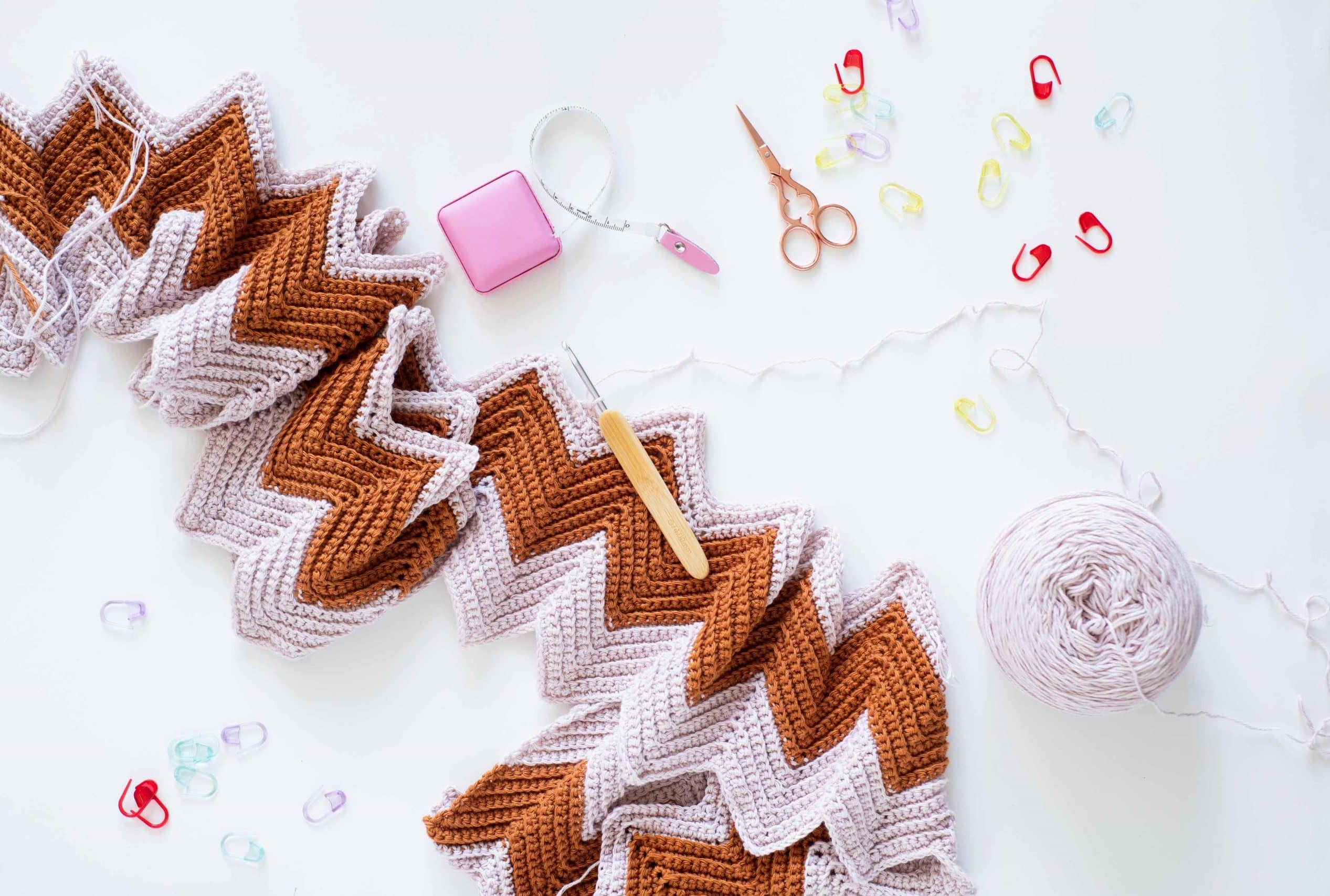 blanket sizes
The Calm Chevron Blanket pattern has 3 different sizes, 2 different colour layouts and the option to have straight or zigzag edges: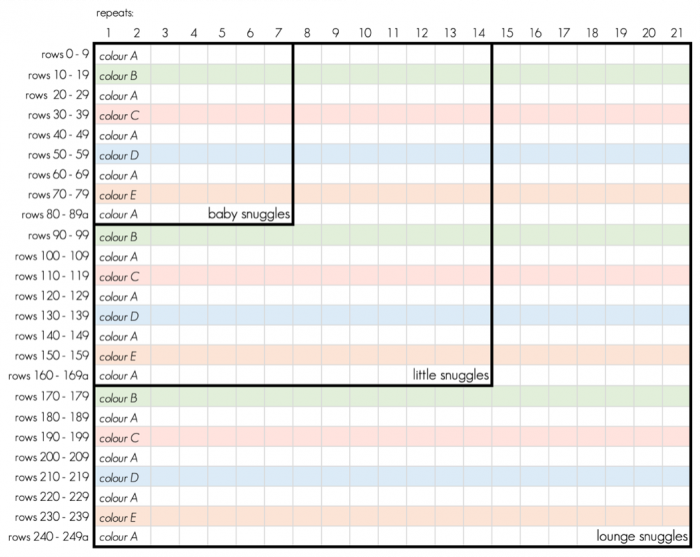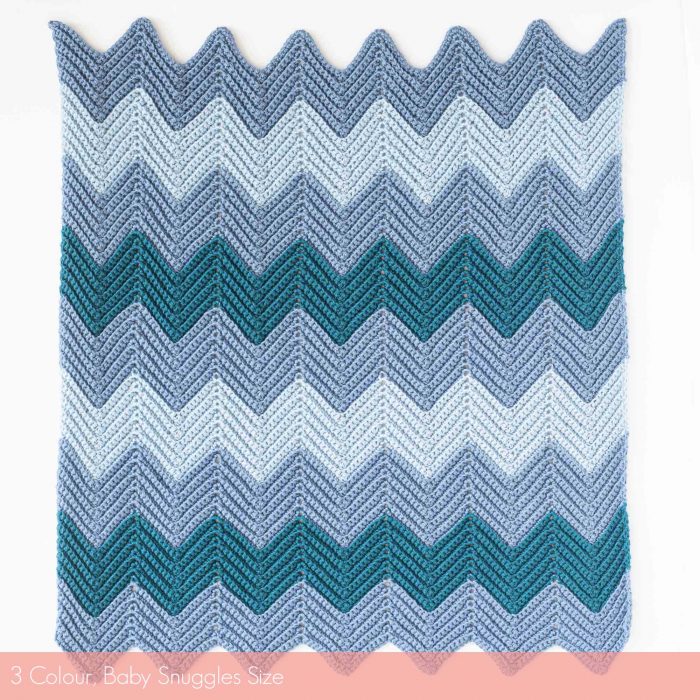 about the yarn
I've fallen in love with the feel and colours of Organic Cotton by Laines du Nord! It is a premium cotton yarn made with organic cotton in Italy. It is Global Organic Textile Standard (GOTS) certified by The Institute for Ethical and Environmental Certification and Laines du Nord are renowned for creating quality yarns in an ethical and sustainable matter.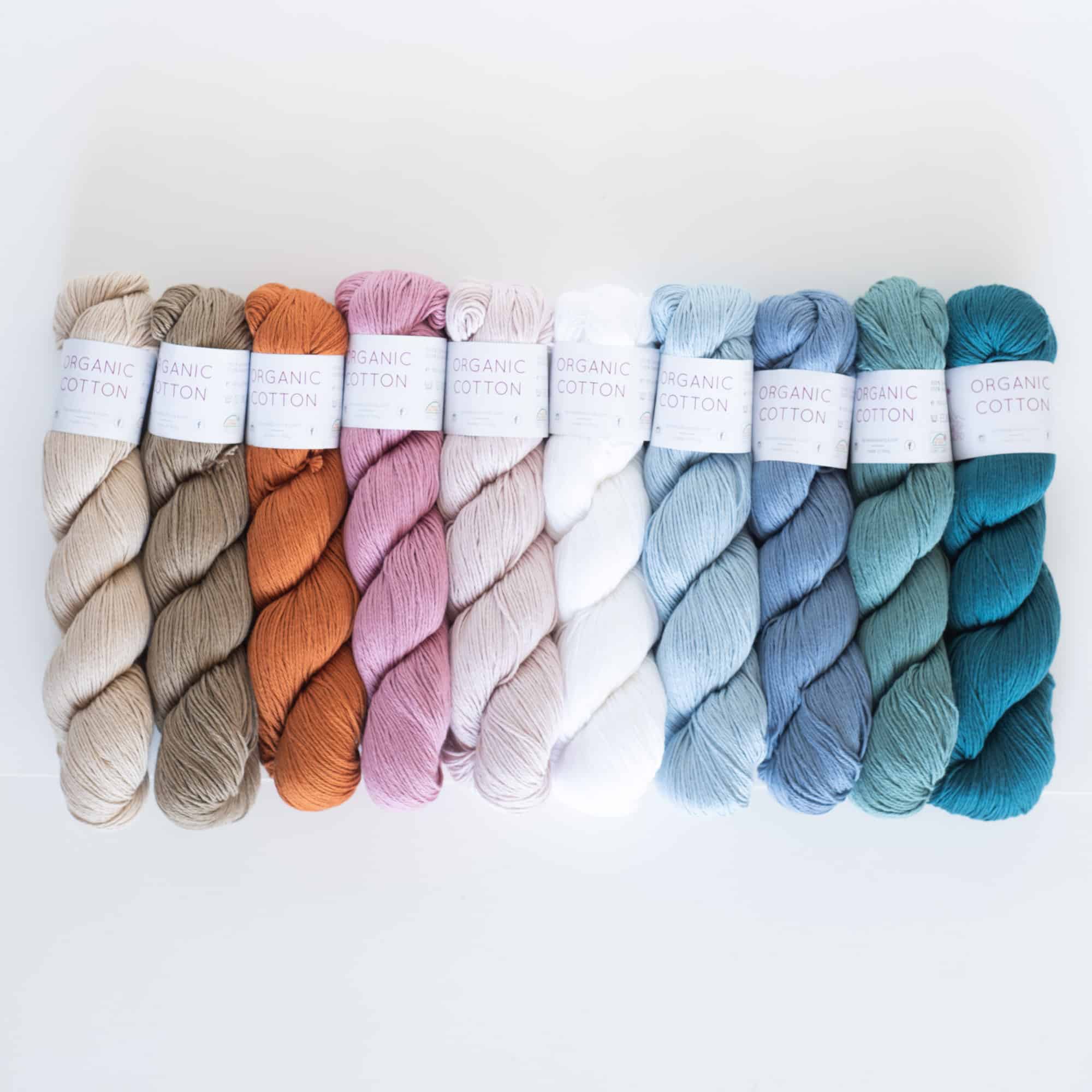 This yarn feels soft and creates a fluid and drapey fabric. Cotton is a cool and hard-wearing fibre.
Each skein is 100g (3.5iz) and is 340m (371yds) long. It's sized as a 5ply / sport weight yarn, but personally it feels more like an 8ply / DK weight yarn to me.
This yarn is machine washable at 30 degrees.
Just a note: like most cotton yarns, Organic Cotton can split when you're crocheting with it. I've selected the shape and size of the crochet hook to reduce this, and it only does this occasionally for me (I just fix it up as I do the stitch). This is a minor inconvenience for using an organic cotton yarn that creates a blanket that feels soft and drapes beautifully.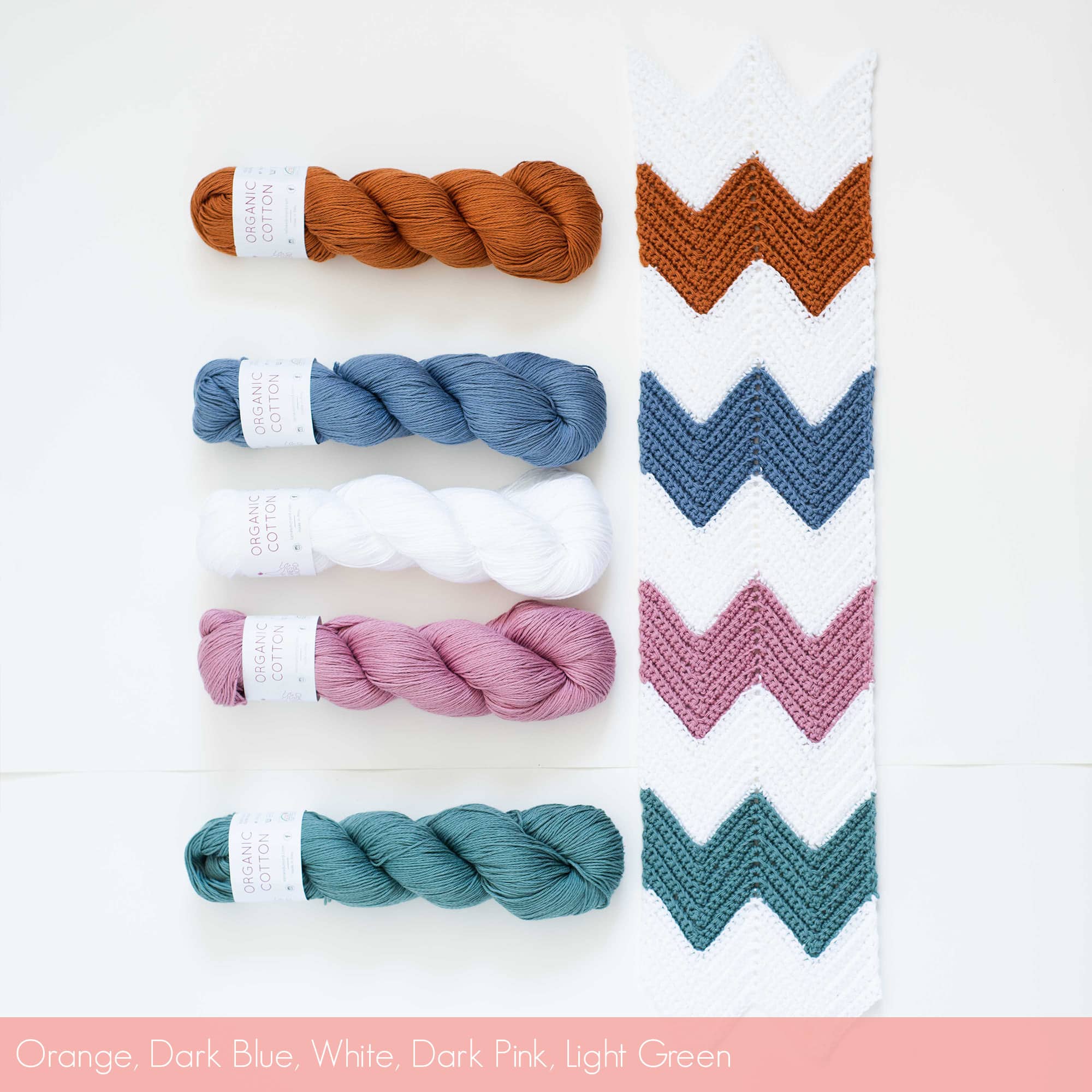 make it now!
This new design is now available!
I know you're going to love making your Calm Chevron Blanket!
With love, Lynda.