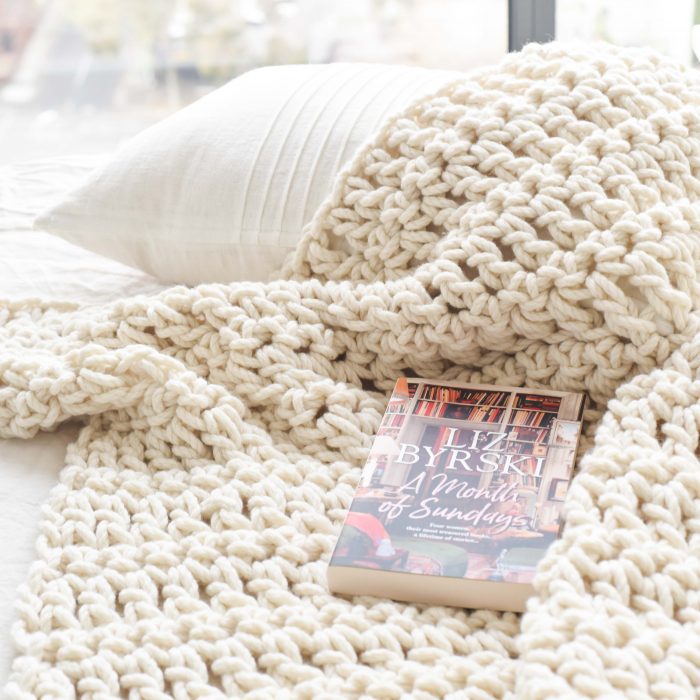 UPDATE: the Warm Heart Blanket CAL is now finished, but you can go at your own pace with the Warm Heart Blanket Crochet Kit.
Sink into the joy of making the Warm Heart Blanket in my next crochet-a-long, and let the gentle stitches soothe your soul. The weekly tasks of the crochet-a-long is the best way to keep motivated and finish your blanket and you can win a skein of each of the new Homelea Bliss colours!
helping you crochet beautiful blankets
Throughout the crochet-a-long I'm available to help you succeed at crocheting the Warm Heart Blanket in our Facebook group and at our Crochet Help Sessions on Zoom.
should I join?
You'll love the Warm Heart Blanket crochet-a-long if you want to:
learn to crochet,
improve your crochet skills,
make Christmas presents,
relax at the end of the day, or
enjoy being in contact with other crocheters online.
how does the CAL work?
Each Monday morning you'll receive a new crocheting task with what to complete during the week:
week 1 (starting Monday 4th October): get together everything you need
weeks 2 to 5: crochet your blanket
week 6: learn how to wash and care for your blanket
Each Sunday at 3pm (Melbourne/Sydney time) we'll have a Crochet Help Session on Zoom (the recording will be available to watch later in our Facebook group).
If you need help during the week you're able to ask your questions in our Facebook group.
what do I need to crochet this blanket?
To make the Warm Heart Blanket you will need:
or
I'm looking forward to helping you make the Warm Heart Blanket!
With love, Lynda.