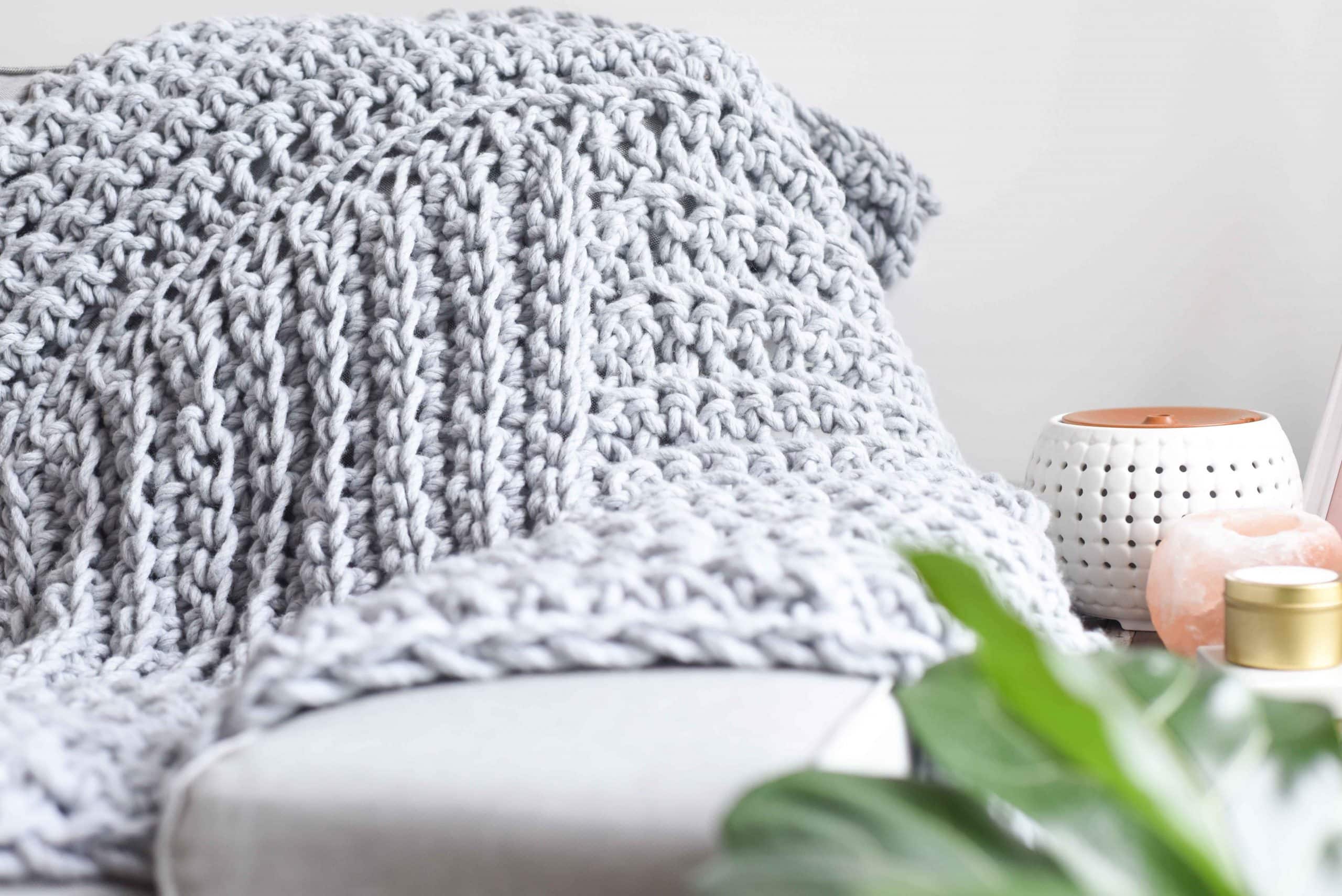 A fascinating texture combined with a unique construction means you won't want to put your crochet hook down.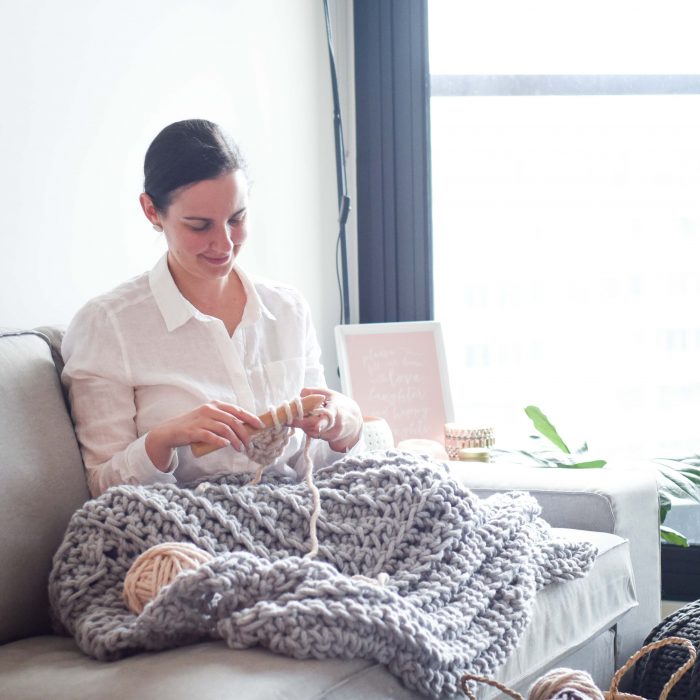 Relax into the soothing movement of the stitches and be intrigued with how the next part connects to what you're making now.
With 8 sizes and the option to make the Original Macarla Blanket or keep going and make the Extended Macarla Blanket, you'll make the Macarla Blanket pattern again and again.
In addition to the crochet kit with everything you need, the crochet pattern and online course is available separately and includes both left-handed and right-handed video tutorials.
learn all about the Macarla Blanket 
you can make the Macarla Blanket
The detailed video tutorials mean that you can dive in and make it if you've done some crocheting before, but you may find it easier to make the Wrapped In Love Blanket or the Diamond Blanket first.
what you'll learn
This is what you'll learn while making the Macarla Blanket:
crocheting parts of a blanket individually and how to leave spaces
joining crochet together using whip stitch
double crochet through the back loop only (UK terminology) / single crochet through the back loop only (US terminology)