Arm crocheting these oversized stitches feels amazing to do!
Made using our jumbo felted yarn, Homelea Hug, you'll be mesmerised by how to crochet with your arms and make these oversized stitches.
We're crocheting the Hug Blanket using gorgeously soft merino wool that will look good for a long time. The special yarn will mean you'll use this heirloom piece for many, many winters and it makes for quick and easy crocheting.
Want 20% off this kit? Get your VIP Membership first!
skill level – beginner
The Hug Blanket is suitable for beginners, and for both left and right handed people.
what you'll learn
how to do a slip knot
how to arm crochet a foundation chain
how to arm crochet double crochet (UK terminology) / single crochet (US terminology) using both right and left arms
how to join jumbo yarns using the Chunky Yarn Joining Kit
how to weave in the ends
sizes
The Hug Blanket pattern covers 7 blanket sizes: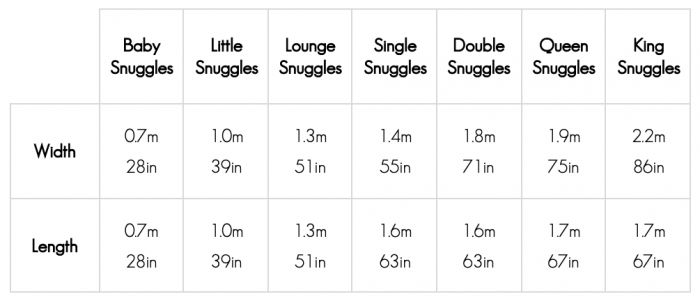 The blanket shown in the images is the Little Snuggles size in natural Homelea Hug.
what you'll need
the desire to make a beautiful blanket
Homelea Hug yarn, or a yarn that is 2cm (0.8in) thick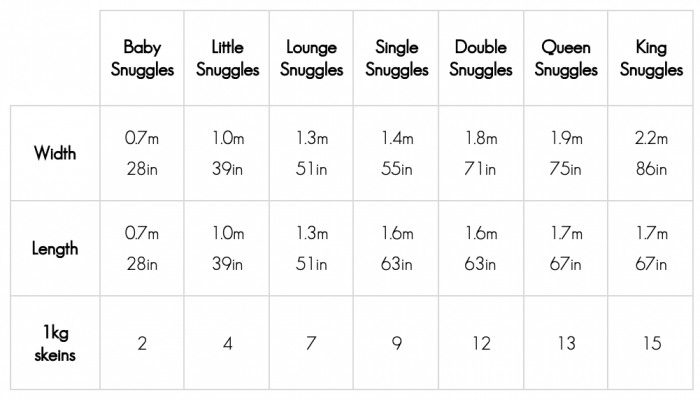 about the yarn
Homelea Hug is a jumbo merino wool yarn that is soft and squishy, and it feels lovely against your skin. This special yarn is fully grown and processed in Australia with no overseas processing (it's uncommon for an Australian wool yarn to not have some overseas processing).
The wool in Homelea Hug is felted which means that what you make will be an heirloom that you will use for many, many years. It will keep its good looks for a long time, it won't cover your home, or you, in fluff and will only pill slightly after repeated use.
Homelea Bliss is about 2cm / 0.8in thick.
made in Australia
This bundle is designed and sent from our Geelong studio using premium Australian merino wool that is fully grown and processed in Australia (with no offshore processing).
I know you're going to love arm crocheting your Hug Blanket!
With love, Lynda.
How do I access the crochet pattern or video tutorials?

The crochet pattern is available to view online or download as a pdf ebook, and it includes a crochet chart and progress worksheet.

You're able to access the crochet pattern and video tutorial on our website by:

Find how to do this here.

Where is the bundle made?

This bundle is designed and sent from our Geelong studio in Victoria, Australia.

Homelea Hug, our premium merino wool yarn, is fully grown and processed in Australia (no offshore processing)

What is the yarn made from? What size is it?

Homelea Hug is a premium Australian merino wool yarn which is fully grown and processed in Australia (no offshore processing). It is uniquely made to last – it won't leave fluff everywhere, and it will look good after many uses.

Our yarns are as natural as possible which means you may find some vegetable matter in your wool. This is easily removed and is a beautiful connection between the sheep that grew the wool and the finished product.

Homelea Hug merino wool yarn is a jumbo yarn that is 2cm (0.8in) thick. Larger yarns like Homelea Hug do not have a ply size.

What terminology is the crochet pattern in?

The included crochet pattern is written in UK and US crochet terminology.

A crochet chart is included in the online crochet pattern.

What are the care instructions?

Cold, gentle hand wash and lie flat to dry.

Delivery, Returns and Gift Wrapping

We offer free worldwide shipping and gift wrapping with all orders – simply select this at the checkout.

Find out more about delivery and returns here.