Hello lovely, how are you going today?
This week I've been "unwinding" after a wonderful time at the Melbourne Finders Keepers and Craft and Quilt Fair – I love sharing my passion for Australian merino wool and chunky crochet and knitting.
Thank you so much to everyone that purchased, encouraged, supported, shared, liked and helped – I appreciate your love for my growing business and I'm looking forward to sharing more creative happiness with you.
15% Off Purchases Over $70
We had a bit of fun with a 2 Skein Special at the Craft and Quilt Fair so I thought it was time for an online special as well!
This weekend, get 15% off all purchases over $70 at homelealass.com with the coupon code WINTER15.
Shipping is $10 worldwide or free for purchases over $200. Afterpay is available too.
July's Top 5
I'm always interested in what my most popular products are and I thought you might be too!
Here are the top 5 Homelea Lass goodies for July . . .
number 5 – chunky circular knitting needles
I love circular knitting needles, and it looks like I'm not the only one!
Chunky circulars are wonderful for knitting chunky blankets and scarfs – just use them like a "normal" knitting needle and turn at the end of the row. The added bonus of using circulars is that you're only holding a short length of the needle in your hands, and the rest of the blanket or scarf is supported in your lap.
The most popular sizes are:
19mm ($25 or $21.25 this weekend),  and
35mm ($30 or $25.50 this weekend).
Find them online here.
number 4 – chunky pom-pom makers

I've got a secret to share with you – making chunky pom-poms is lots and lots of fun, and even a bit addictive! There's something wonderful about making a big ball of chunky yarn!
The chunky pom-pom makers have been incredibly popular, especially in the Mustard kit.
The most popular options are:
number 3 – homelea bliss chunky yarn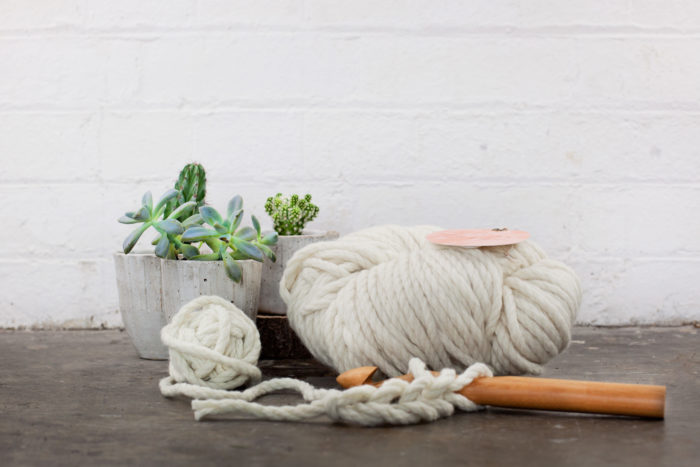 Homelea Bliss is always a favourite!
Heaps of people have said "it's softer than it looks" and they're right – the rope-like texture of Homelea Bliss means that the merino wool doesn't fluff and pill wildly, and it still stays lovely and soft.
I'm excited by all the scarfs, blankets and cushion covers that are being started after the Craft Fair and I love seeing photos of them.
A 300g skein makes a scarf, and 5 or 6 skeins make a throw. If you're thinking of a queen bed blanket aim for 15 to 20 skeins.
The most popular colours at present are Dusky Rose (pink), Mushroom (purple) and Donkey (brownish grey).
A 300g skein of Homelea Bliss is $65 ($55.25 this weekend).
number 2 – warm heart scarf and cowl kit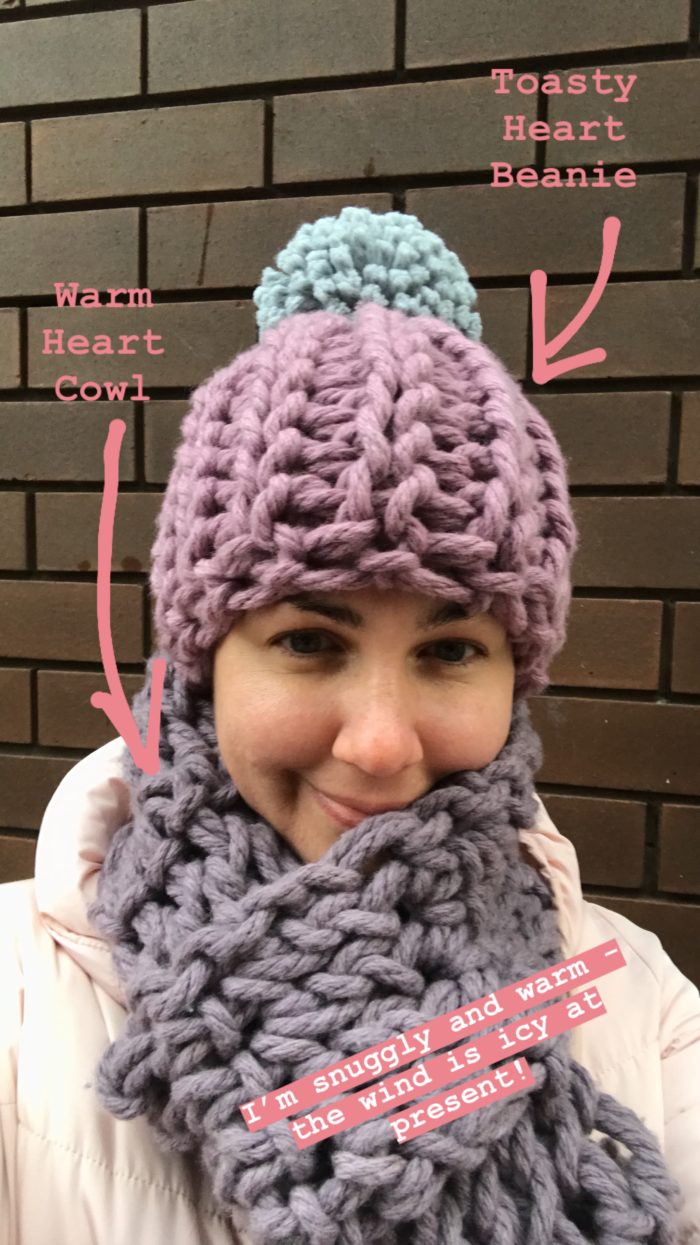 I love wrapping myself up in my Warm Heart Cowl this winter!
This kit is the perfect way to learn (or relearn) how to crochet – there are videos of every step and I've written the pattern so it's easy to follow and learn.
The most popular colours are Mustard, Grey and Dusky Rose.
The Warm Heart Scarf and Cowl Kit includes a 300g skein of Homelea Bliss, a 25mm crochet hook and the online instructions, pattern and video for $75 ($63.75 this weekend).
number 1 – chunky crochet hooks
I've tried lots and lots of different crochet hooks, and these ones are my absolute favourites!
So many people are surprised how lovely the bamboo hooks feel – they're so light, made with high-quality moso bamboo, and the double indent fits nicely in the hand.
The 25mm and 15.75mm chunky crochet hooks are the most popular – they're $20 each ($17 this weekend), and the full set of 7 giant crochet hooks is $125 ($106.25 this weekend).
How to Get 15% Off This Weekend
Simply spend over $70 at homelealass.com before the end of Sunday and enter the coupon code WINTER15 to receive 15% off, and don't forget that shipping is $10 worldwide or free for purchases over $200.
What will your next chunky project be?
Happy creating!
With love, Lynda.