Something very new has launched on the crochet and knitting scene this week – it's called "Making Things" and it makes making things so much easier!
Not only is Making Things an online library of over 1,000 gorgeous knitting and crochet patterns from the world's best designers, every pattern has been tech edited and tested. It makes knitting and crocheting from your phone, tablet or computer easy with counters, row highlighters, chart grids, editable notes and live pattern support.
I'm relieved to be saying goodbye to struggling with patterns on printouts or on my iPhone and iPad, and I'm going to be using the live pattern support a lot – especially when I'm knitting!
It's going to be so handy to be able to ask for help instead of tearing my hair out in frustration.
Have you discovered Making Things yet?
It's a low monthly payment (think Netflix for knitting and crochet), and your payment goes to the designers of the patterns that you make during the month. How great is it that we can support our favourite designers, as well as being able to easily make beautiful things?
I'm honoured to be included as a Making Things designer, why don't you check out my profile here?
Start making for Christmas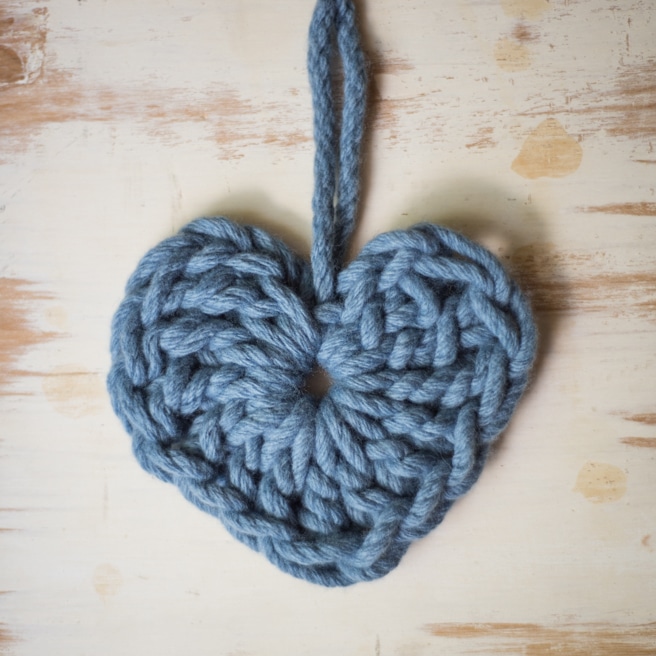 My heart crochet pattern is one of my designs that's available on Making Things, and it's perfect for quickly whipping up decorations and gifts!
Use this pattern to make teacher gifts, Christmas decorations for your tree and home, a thank you for your neighbour or as a festive trivet or drinks coaster.
I've written the pattern to be used with a 15.75mm crochet hook and my Homelea Bliss super chunky yarn to make a 15cm heart, and you can use any sized yarn and hook to make different sized hearts.
I hope you love discovering and using Making Things! Find out more about it here.
With love, Lynda.